Details
Last Online: 2 hours ago
Gender: Female
Location: La La Land
Total Edits: 0

LV0

Roles:
Join Date: June 27, 2015

I watch anime, dramas and movies (of all genres). I like to read novels, manga, manhwa, webtoon and comics as well. Whenever I'm free, I spend my time writing stories. I have created several games, animations and written some YA Novels. You can also find me on Goodreads, wattpad, swoon reads, myanimelist, wordpress and webtoons.
Languages of dramas I watch: Korean, Japanese, Chinese, Taiwanese, Thai, Filipino, Tamil, Hindi, English, French.
I rate dramas based purely on how much I enjoyed watching the drama, not based on how the story, music, and acting...etc were (but of course, if any of them is really bad, then how can I truly enjoy watching the drama? Just that I don't give too much emphasis to any component as long as the story is good enough to make me want to continue watching). So my ratings are usually pretty high and 10/10 is given to not a few, but many dramas as long as I truly enjoyed watching every single episode and didn't skip anything. 
I am the type to binge watch dramas and have only watched about handful of ongoing dramas. So if there is any drama placed in currently watching list, it means I haven't given up on the drama and still like it but at the moment I don't feel like watching it because of my mood and will get back to it once I feel like it. 
I think I've made you read too many words so here are some gifs/ pictures I found online :)
My very first K-Drama: Coffee Prince
My very first oppa crush: Kim Jae Wook
My second oppa crush: Jang Geun Suk
My very first favourite drama: Secret Garden
My all-time fav dramas: Kill me heal me
Goblin
Mister
Best Korean Actresses: Ha ji Won
IU
Queen of RomComs: Park Min Young
Best Korean Actors: Kim Jae Wook
Ji Sung
Jang Hyuk
So Ji Sub
King of RomComs: Park Seo Joon
Kings of Historicals: Lee Jun Ki
Yoo Ah In
Best Male Character: Rong Qi (Princess Silver)
Best Chinese Actors: Deng Lun
Neo Hou
Best Japanese Actors:  Kimura Takuya
Miura Haruma
Tomohisa Yamashita
Satou Takeru
Best Japanese Actress: Ayase Haruka
Best Thai Actors: Mike 
James
Mew
Best Historical Dramas: Empress Ki
Eternal Love
Best Kiss: Another Miss Oh
Best Lakorn: Kluen Cheewit
Best Makjang: Money Flower
Best Melo-Romance: Come And Hug Me
Unforgettable love stories: My Sunshine
Mars
BEST BL ON EARTH: TharnType
Best BL: HIStory3: Trapped
HIStory: Obsessed
2 Moons The Series
Best Family Dramas: Mother
What Happens To My Family?
Tonbi
Super Daddy Yeol
Best Tragedies: 1 Litre Of Tears
Boku No Ita Jikan
Kamisama Mou Sukoshi Dake
I'm Sorry, I Love You
If Cats Disappeared From The World
Favourite Movies: Be With You
Tomorrow I'll Date With Yesterday's You
Go Brother!
Her Love Boils Bathwater
Heavenly Forest
Miracle In Cell No.7
Favourite Psychological Dramas: It's Okay That's Love
White Christmas
Kazoku Game
Favourite Thrillers: The Guest
Tunnel
Stranger
Save Me
Bloody Monday
Best Tragedies that mess with your head: Byakuyako
Watashi Wo Hanasanaide (Never Let Me Go)
Best Tear-Jerkers: Empress Ki
Beautiful Rain
Best Humour Dramas: Bitter Blood
Legal High
Nobunaga Concerto
Confidence Man JP
Best Gender Bender: Bromance
Underrated Dramas: Orange Days
Bara no nai Hanaya
Thank You
Long Vacation
Good Luck!!
Taiyou no Uta
Very under appreciated actress: Lee Do Yeon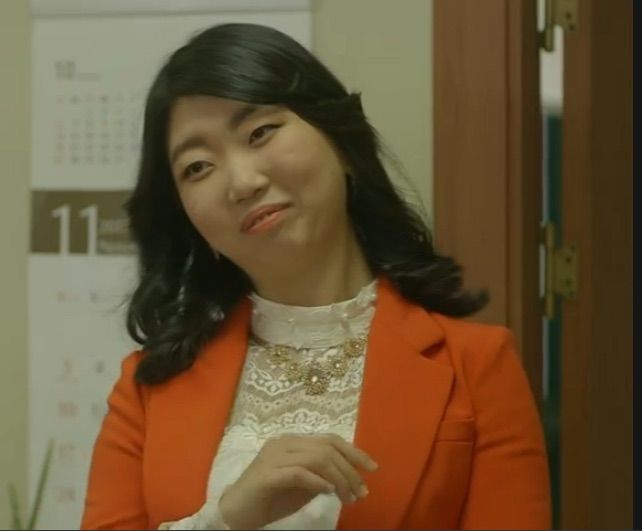 My thoughts: "Someone please give her the main role in a drama! This actress totally deserves it. Not only is she good at acting, she also knows how to appreciate her own beauty. I wish she wouldn't take on any more roles that try to name her as "ugly" because she is anything but that. She also has a slim figure, which I envy. She really suits comedy dramas, I wouldn't mind watching her in a cute funny rom com in the future :)

I don't have anything against plastic surgery but I hate how actresses who do not look like they are goddesses, are not given good acting opportunities just because of their looks. I can understand why many Koreans go through plastic surgery because without it, they are treated like trash or don't get much opportunities to move up the ladder in their careers. Let's face it, looks are everything in Korea which is why I admire people who appreciate their own beauty because it certainly wouldn't be an easy road. (This is based on what I read in korean manhwas where students got bullied just because they are ugly...etc so correct me if my info is wrong)

At the same time, I also dislike people who criticise actresses or actors for undergoing plastic surgery. We do not know what their circumstances or reasons were, nor did we know them personally so who are we to judge their actions? Even if there are people who are very good at acting, some just aren't given the opportunity to act just because of their looks. That's how this world works. If plastic surgery could open up more doors for these actors to actually be able to show their talent to the world, then why not?"
Now that you know a bit more about me, are you willing to be my friend? 
Statistics
769d 18h 21m
ALL TIME
21,101 episodes, 1,005 shows
9d 21h 33m
ALL TIME
133 movies
List Updates