I watch anime, dramas and movies (of all languages and genres except horror and non fiction). I like to read novels, manga, manhwa, webtoon and comics as well. Whenever I'm free, I spend my time writing stories. I have created several games, animations and written some YA Novels. You can also find me on Goodreads, wattpad, swoon reads, myanimelist, wordpress and webtoons.
I try my very best to not drop anything because I appreciate all the effort the directors, actors and the storywriters have put into each and every drama and the same goes for novels, manga and anime(If i do end up dropping the drama, it means i really despised it). But there are times, when I have watched dramas every single day and every single break I could get till I get tired of it and drop some dramas(because most dramas are similar to one another). 
When I give anything a poor rating, like 6 and below, I always go back after a year or two to rewatch it to ensure I didn't give it a poor rating because i was in a bad mood. Well, it has happened before. I gave 'Gu Family Book' a 6 at the start because I was really tired of watching historical dramas(had watched several chinese dramas at that time) but when I came back to watch it again, it became one of my most favourite dramas and have rewatched it over 5 times.
I can speak in two languages fluently which is my mother tongue and English. Chinese is my third language but I can't really say I'm good at it nor am I too bad at it. I can speak in Korean and Japanese from what I have learnt in dramas and anime but that's as far as it goes. 
Languages of dramas i watch: Korean, Japanese, Chinese, taiwanese, Thai, Filipino(used to watch them before subs were deleted), Tamil, Hindi, English, French and Malay.
I rate dramas based purely on how much I enjoyed watching the drama, not based on how the story, music, and acting...etc were (but of course, if any of them is really bad, then how can I truly enjoy watching the drama? Just that I don't give too much emphasis to any component as long as the story is good enough to make me want to continue watching). So my ratings are usually pretty high and 10/10 is given to not a few, but many dramas as long as I truly enjoyed watching every single episode and didn't skip anything. 
I am the type to binge watch dramas and have only watched about handful of ongoing dramas. So if there is any drama placed in currently watching list, it means I haven't given up on the drama and still like it but at the moment I don't feel like watching it because of my mood and will get back to it once I feel like it. 
I think I've made you read too many words so here are some gifs/ pictures I found online :)
The very first oppa I had a crush on: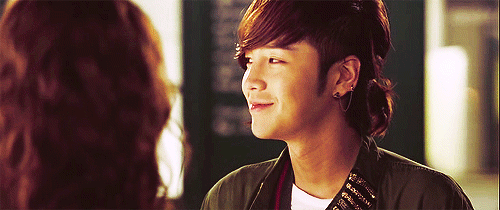 I LOVE his long hair too! XD
My very first favourite drama: SECRET GARDEN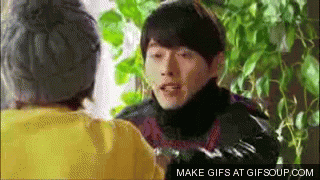 My all-time fav drama: KILL ME HEAL ME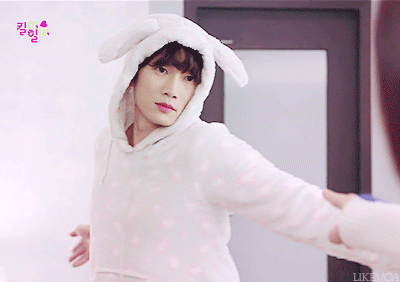 AND GOBLIN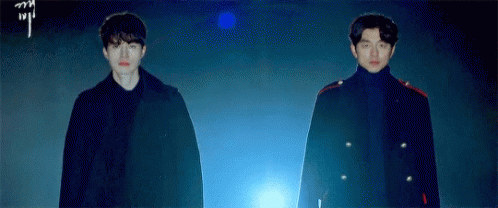 Best Actress: Ha ji Won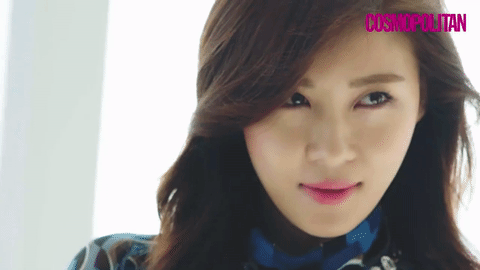 Best historical Drama: Empress Ki and Eternal Love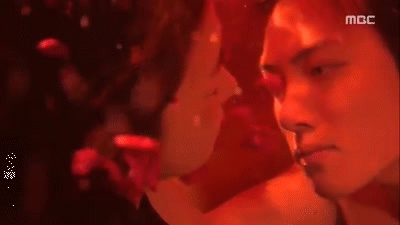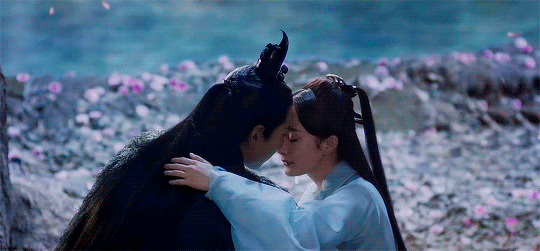 Best Kiss: Another Miss Oh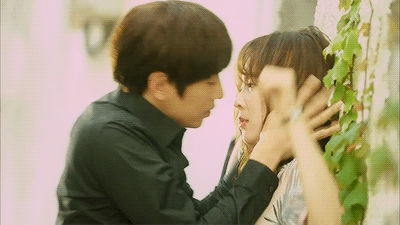 Best Lakorn: Kluen Cheewit
Best Makjang and actor: Money Flower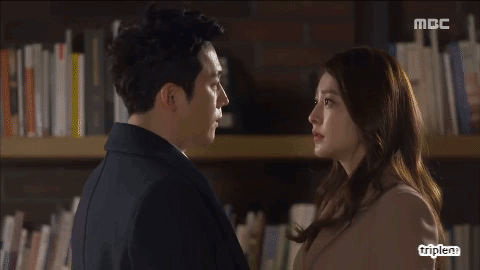 Unforgettable love story: My Sunshine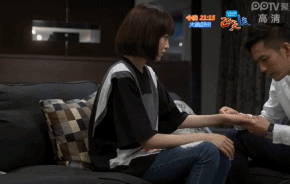 Best BL: 2 moons the series
Best thai actor: Mike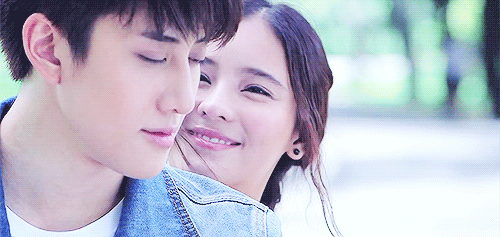 and James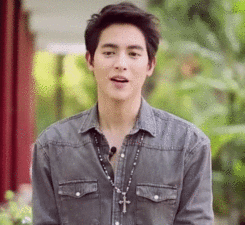 Favorite korean historical actor: Lee Jun Ki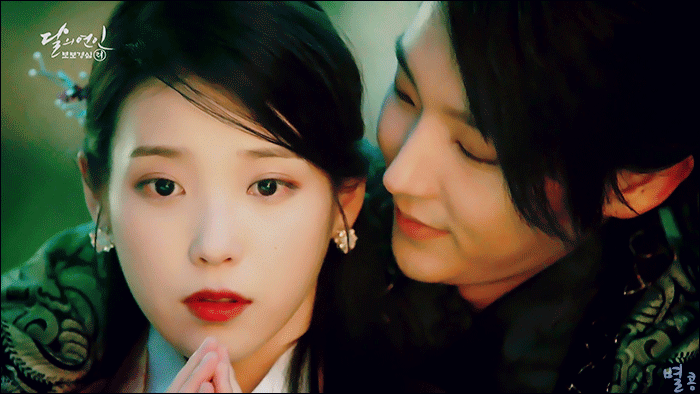 Best melodrama: Come and hug me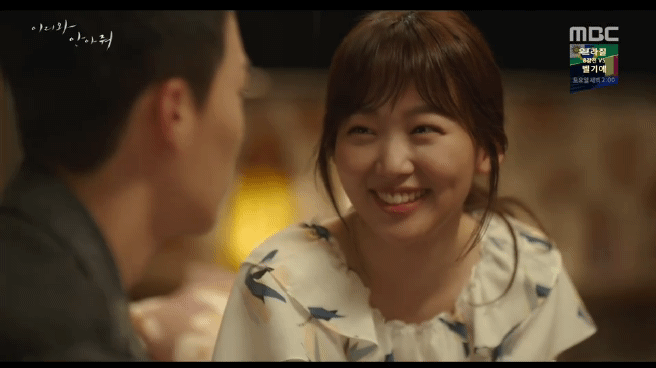 If you dare ask me about my tastes, you have to answer to HIM
and him...
The dramas that made me cry the most: Empress Ki
and... Super daddy yeol
Very under appreciated actress: Lee Do Yeon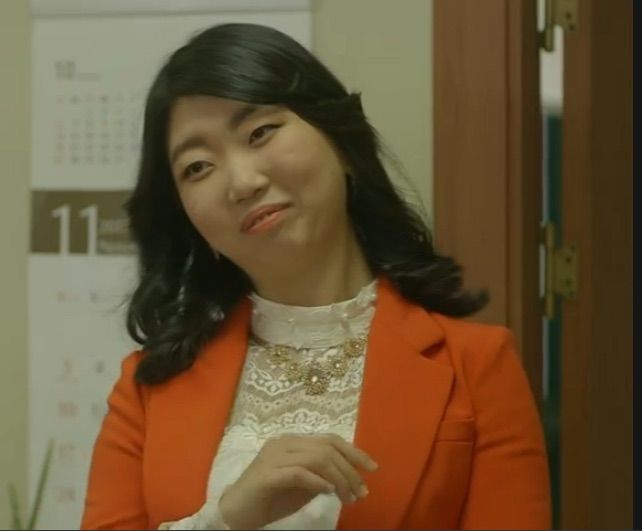 My thoughts: "Someone please give her the main role in a drama! This actress totally deserves it. Not only is she good at acting, she also knows how to appreciate her own beauty. I wish she wouldn't take on any more roles that try to name her as "ugly" because she is anything but that. She also has a slim figure, which I envy. She really suits comedy dramas, I wouldn't mind watching her in a cute funny rom com in the future :)

I don't have anything against plastic surgery but I hate how actresses who do not look like they are goddesses, are not given good acting opportunities just because of their looks. I can understand why many Koreans go through plastic surgery because without it, they are treated like trash or don't get much opportunities to move up the ladder in their careers. Let's face it, looks are everything in Korea which is why I admire people who appreciate their own beauty because it certainly wouldn't be an easy road. (This is based on what I read in korean manhwas where students got bullied just because they are ugly...etc so correct me if my info is wrong)

At the same time, I also dislike people who criticise actresses or actors for undergoing plastic surgery. We do not know what their circumstances or reasons were, nor did we know them personally so who are we to judge their actions? Even if there are people who are very good at acting, some just aren't given the opportunity to act just because of their looks. That's how this world works. If plastic surgery could open up more doors for these actors to actually be able to show their talent to the world, then why not?"
My tips to tackling tragedies:
"What? Why would I even want to watch a drama with a tragic ending?" Is what I always say but by the end of the day, you would see me crying my heart out in one corner but never regretting the fact that I had watched a drama with a sad ending. Let's face it, 90% of chinese historical dramas end in tragedies and I'm in love with most of them. 
If you know it's a tragedy before you started watching the drama, it most likely means the drama has already finished airing, which is important because you would then know what you're getting into before you start watching. Some drop dramas halfway when they find out its gonna be tragic which is something I dislike. 
Okay, so here's the tip: Watch the ending scene where the characters die, see how they die. Yes, it's spoiler but something you would have already read from the comments with "spoilers" because you are dying from curiosity wondering how the drama ended so why not see it for yourself. Since you watched the tragedy first and never watched their struggles, relationship, and love, you would feel nothing from watching it, except maybe a few aches here and there when you hear a love confession that you can't help but cry a bit over. I'm not telling you to watch whole last episode, since it will spoil the whole drama for you but just the scene where the couple dies. 
You've watched the end already, now what? Then go watch the drama from the start ah! You already know how it's gonna end, so your heart won't ache as badly when the end does come. Well, crying is inevitable, but we cry because we loved the story, the characters and their relationships so much which shows how great of a drama it is! 
Then why did I even have to watch the ending? (-.-) Well it worked for me in reducing a bit of the pain I felt when the ending came. I watched the endings of these tragedies(I realized it would be HUGE spoilers for some dramas so I took most of the names out, the two below are very obvious famous ones so I left them there):
- Scarlet heart ryeo
- Uncontrollably Fond
And knowing what to expect at the end, made it easier for me to watch. Like when I saw their happy moments together before they died, and how their relationship progressed, it made me feel better because they did have good lives. It's up to you whether you would like to watch the end or not. Try it first but if it doesn't work then forget about it. 
Now that you know a bit more about me, are you willing to be my friend? 
Statistics
600d 7h 56m
ALL TIME
15,947 episodes, 707 shows
7d 22h
ALL TIME
106 movies
List Updates
Currently watching

41

/156

15 days ago