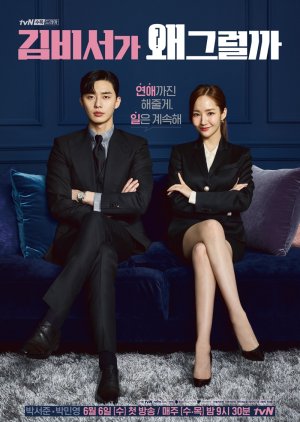 Best rom com of the year for me! I feel like the storyline could have been better, especially the plot about the brothers, but the characters and their relationships totally made me forget about the cliche plot. I loved the development of the romance, the chemistry of the main couple was off the charts and the last few episodes reminded me a bit of Healer with all the sweetness overload. There were four couples in total in this drama and I loved every single one of them!

I also like how the main couple's personalities didn't change drastically at the end of the show. No matter how hopelessly romantic one might be, it's not that easy to change your personality within a few months of dating, especially when you are an adult. Since dramas were all just fiction, I didn't say anything much when the main lead suddenly changes from a narcissistic CEO to a "kind" or "nice" person by the end of 16 eps but honestly, its very unrealistic and I'm glad I can finally say this today.

If you are a lover of rom coms, give this one a try, you will most likely love it!

I would have given it a 9-9.5/10 because I didn't like what they did with Lee Sung Yeon's character but since I always rate dramas purely based on my enjoyment, this drama is 100000000000000/10 for me! :D

I think a rating of 8.7/10 for this drama on mydramalist is just right. It's not really the best drama considering the plot itself isn't that great but for a rom com, this is one of the best. It didn't change genres from rom com to melo then rom com at the last ep like a lot of rom coms I've watched. It was funny from start to the end and stayed true to the rom com genre.
Was this review helpful to you?