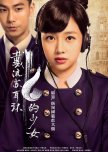 I really enjoyed this drama. There are plenty of scenes with both leads together and the story line is not too bad. What also helped me to finish the drama too is because I really like the cast for both lead roles - therefore, my bias may play a part in my review for this drama. Overall, I enjoyed the drama up until the last 10 episodes (in which I was not able to find English subtitles and skim through the episodes instead) because it just got tiring and boring to watch the repetitive bickering between both leads. The ending was a big disappointment for me but I will still recommend giving this drama a watch.
Was this review helpful to you?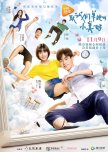 I'm really a picky person when it comes to watching Chinese dramas and tend to watch more period dramas compare to modern dramas but I decided to give this drama a chance upon seeing an article on the sweet interaction between both leads and got hooked on the first episode. I found it similar to It Started with a Kiss and Attention Love (if you like both drama then definitely give this drama a chance) but I just happen to like A Love so Beautiful more - due to my preference of style because I felt it wasn't as cringe-worthy but more so cute. The actors and actresses gives a refreshing vibe and may not be the best but you got to give them props for being newcomers. I look forward to seeing more future projects from the casts - especially the female lead Shen Yue.
Was this review helpful to you?