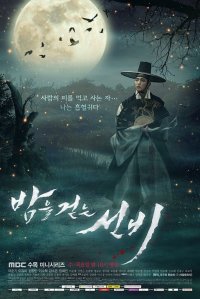 I have this weird obsession with vampires so I decided to give this drama a try. When I read the plot I was intrigued. But to say I enjoyed this drama would be a lie. I was bored during the first episode and the only thing I liked was the last few mins when we meet the Main Woman Lead. I kept telling myself maybe it will get better but to be honest it was so boring and bleak. The only reason I kept watching The Scholar Who Walks At Night was because I had never seen such a beautiful man like Lee Soo Hyuk. Another reason is that of Lee Joon Gi, Since I loved him in Scarlet Heart Ryeo, I thought I would love him in this one as well but I was deeply wronged. I felt like Lee Joon Gi's acting in this was a very poor and not one of his best performances. No one in the drama except the two main leads got solid back stories and I didn't care much for any of them and the main couple had no chemistry what so ever, their love felt forced and dull. I DO NOT RECOMMEND watching this.
Was this review helpful to you?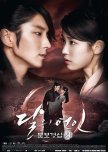 A few months ago I started watching this drama and a few minutes in I had to pause and stop watching it because it didn't feel like the right time to watch it. A month ago I finally decided it was the perfect time to watch Moon Lovers: Scarlet heart Ryeo and boy did it not disappoint. I'm a tough person to please but with this drama, I fell in love with every second of it. I love all the characters and actually cried like a baby towards the end. After it ended I was a sobbing mess but I still wanted more. (p.s. My favorite of all the princes was the thirteenth prince. )
Straight to the point of where I'm trying to get at is that I HIGHLY RECOMMEND this drama.
Was this review helpful to you?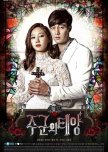 First I want to start by saying I have nothing against anyone who was a part of this drama and this review is my opinion of the show as a whole.
Pro:
Gong Hyo Jin is so adorable in this.
Episode 9 was a rollercoaster ride for my heart.
Con:
The ghosts aren't even scary.
I was rooting more for the second leads to get together then the main leads.
Everything started to get better around episode 9.
The story and backstory felt weak and boring to a point I had to take breaks and come back when I was ready to continue.
Overall: it's not rewatchable but at least watch it once.
Was this review helpful to you?