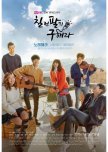 If you enjoy Korean music from different decades, then this would be a good drama for you to watch. They take some of the biggest hits and use them to make a fun and enjoyable drama. The rearrangements of the songs are fun and flow with the drama well.
Although the music was good, I'd have to say this is not the best drama when it comes to the plot and some of the acting(but it's not bad). The connections between the characters are farfetched and everything wrong that could happen, did happen. It was fun seeing how the characters would develop and overcome their individual conflicts, though.
The drama is definitely funny and it's not too long(just 12 episodes). If you're a fan of Korean music from all the ages, then this may be a drama for you to try out.
Was this review helpful to you?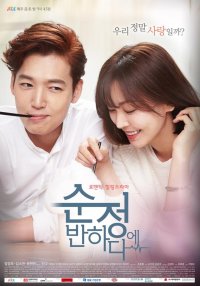 I might as well say that I am a huge fan of Kim So Yeon(IRIS and I Need Romance 3), but Jung Kyung Ho stole the show. He had such a quirky, but also deeply developed character. It was hard not to love this guy in the drama. Jung Kyung Ho was not the only one who acted well though, the whole cast was good.
The plot was interesting enough, but certain aspects of it seemed to be dragged along and could have been brought to a close earlier(but that seems to be a common theme in dramas). I came to want to watch episode after episode to watch the moments between the two leads and also between Captain Hook and Wendy. The actual corporation and investigation were sometimes boring, or just weren't as intriguing as the chemistry between the leads.
Although the storyline didn't surprise me that much, the writers do play with your emotions. This drama has such amazing lighthearted moments, but also has the feel of a melodrama(which it is).
Overall this was a fun drama to watch and it's easy to love the leads and many of the supporting characters. If you're a fan of melodramas and romance, but also like having a good laugh here and there, then this drama would be a good pick for you.
Was this review helpful to you?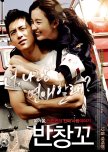 Love 911
5 people found this review helpful
This movie takes the gender roles and flips them. So often you see the male lead chasing the female around and trying to win them over, but in 'Love 911' this is flipped. You have a blunt, straight forward female doctor taking the lead. While on the other hand you have a detached, damaged male lead with a past that he can't overcome or forget. There is no "love-at-first-sight," which is extremely refreshing coming from a romantic comedy.
Both Go Soo and Han Hyo Joo do fantastic jobs in the film. The supporting cast is also funny and the side stories are fun to keep up with.
The only downside is that the story isn't too unique, but it is still enjoyable to watch.
Was this review helpful to you?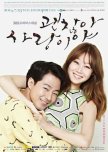 This drama is amazing. I've watched many dramas(too many in fact) and this one takes the cake so far. I cannot say enough good things about it.
First of all the cast is fantastic. The leads play their roles perfectly and every bit of emotion can be felt. They also have amazing chemistry(which tends to fail in many romantic dramas). The supporting cast is also very good. Each of their individual side plots are just as interesting and it's easy to grow fond of each and every one of them.
The plot is amazing. Each episode brought something new. There was a perfect balance between comedy, romance, and drama. In many romantic comedies, the drama can lack specific aspects and leave the watcher feeling empty in specific areas, but this did not. One moment you could be the happiest and laughing at the great moments, but then in tears in a matter of seconds. There are also plot twists that keep you on your toes and keep you guessing. It was hard to predict where the writers would go and what they'd throw at the audience, which is very refreshing because many dramas follow the same flow.
I cannot say enough about the fact that this drama brings mental illness to the forefront. This drama does a great job in showing that an illness doesn't define or make a person. That even people with illnesses can live daily lives, just like the rest of us and that people are there to help when you need it. I just love that they took a difficult plot line and made it work flawlessly.
Ten out of ten for this one.
Was this review helpful to you?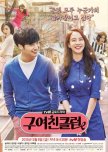 This is a very fun drama and was quite enjoyable. Even though it had lower ratings in South Korea and was cut to twelve episodes, it was still a good drama. Since the drama was cut down, I believe it was actually advantageous and the story was able to move along faster. This also gave the viewer more lovey dovey scenes between Soo Jin and Myeong Soo.
There was less "let's break up and then get together then break up, but ultimately end up together" in this drama. Their love was very pure and innocent(more like a frist love type of deal). Soo Jin's character development was very interesting and it was fun seeing how she matured and progressed.
Although Soo Jin and Myeong Soo are obviously the main characters, you can't forget about the three exes and also Director Jo. The drama would not have been nearly as enjoyable without them. The cast was selected very well. Each actor fit their characters well. Plus the relationship between the characters were super fun(like Myeong Soo+Soo Jin+Director Jo, Director Jo+RaRa, etc).
The drama began a bit slow, but then began to get better and better each episode. I'd definitely suggest this for anyone who loves a light-hearted romance with comedy throughout.
Was this review helpful to you?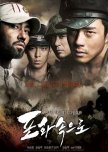 Let me just start off with saying that I very rarely cry during a movie/drama... but this one had me in tears multiple times. "71 Into the Fire" is a dramatic, emotional and overwhelming movie.
The movie revolves around 71 student soldiers who were placed to hold a strategic position during the Korean War. They never thought they would be faced with actual fighting, but they would be. They would be under-armed and under-trained when this occurs.
Since the story is already outstanding, they just had to cast the right actors and they did. Choi Seung Hyun, or better known as T.O.P, did a fantastic job. His character would develop throughout the movie and you would always be rooting for him when he faced multiple obstacles. The rest of the cast was great too. Each soldier had their own stories and their own difficulties that were absolutely heartwrenching.
I've actually watched this movie multiple times and it never loses its appeal to me. The fact that this is based on a true story makes the film even better and adds a depth to it that is hard to explain. If you're a fan of war movies, action, and true camaraderie, then this film is for you.
PS: I'm serious, you'll cry.
Was this review helpful to you?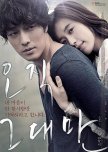 Always
1 people found this review helpful
I haven't watched a good romantic movie in a while and this was a good one.
This film takes two people who have been damaged in different ways, but fate decides to bring them together. While watching, you hope for their love to come to a happy ending, but you're never positive in how the writer will end the film. Will they have true heartbreak or come to a happy ending?
I went in thinking that this movie would be dark with a lot of struggles, but there were many lighthearted and warm scenes between the leads. There was a good balance between the darker aspects of the movie and the lighter ones.
The acting was pretty good, especially since Han Hyo Joo had to portray a blind woman(which I assume is a very hard task). She did well though. So Ji Sub was on point in this movie. He makes you root for the underdog and hope he gets the better future he is striving for. His fight scenes were good and you could definitely tell that he had worked hard to learn about and how to box.
Overall the storyline wasn't too unique, but the acting really made the film.
Was this review helpful to you?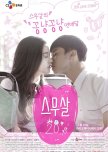 This is a good drama for people to watch in one sitting. Nothing too boring, but also nothing that kept you on the edge of your seats. It's a perfect coming-of-age drama and also a pretty feel-good one as well. Even after watching it once, I wouldn't mind watching it again.
The plot was nothing unique, but the acting and cast was fairly good. Kikwang did well in portraying his character(although it wasn't too far from his actual life as an idol). It's a good reminder to fans of idols that they do have lives separate from the ones on stage and can/will date.
Was this review helpful to you?