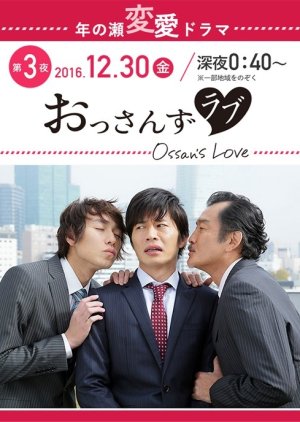 Lovely surprise <3 Recommended if you want to have a smile at the end of a 50minute long special.

If it wasn't because of one subber that commented how good the drama was, I wouldn't have picked this SP. And I am so glad I did. This was a fun, and surprisingly, very sweet story. I was giggling the whole time. How uncomfortable for Haruta to have his boss in love with him. How awkward Haruta was to have 2 guys in love with him, while he is straight as an arrow (is he?).

I love that Haruta likes both guys, not romantically, but as individuals. He admires his boss and he considers his roommate as his best friend. I love how different both kind of love are: one loves Haruta because of his good traits; the other loves Haruta IN SPITE of his bad traits. One is respectfully rejected; the other is cruelly rejected.

I am sad that Hase's actor is not the same in the drama, because I found him very cute.

The ending was SO CUTE. I am still smiling remembering it.

EDIT: 24hours later I rewatched it. I laughed at the same parts like it was the 1st time I was watching it, and I had again a smile after I finished it. Very cute!
Was this review helpful to you?