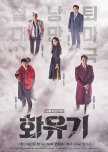 After the Chinese Meteor Garden and the Japanase Good Morning Call, I decided to begin with my very first kdrama.
And o boy, what a show! I immediately fell in love with this story and the cast. The OST gave me goosebumps everytime. I'm still playing all those songs every day. I love fantasy kdrama like this and Lee Seung Gi can kiss!!!
I cried a lot during this show, i never thought i would be so addicted to something in my life.
At first i didn't know how to think about Lee Seung Gi. But i slowly fell in love with him and also his character Son o Gong. The chemistry is amazing between the cast, even the dorky Cha Seung Won is funny to see.
I told myself i had to buy this dvd, and i finally bought the dvd a few weeks ago online. My very first kdrama, this means so much to me!!
Was this review helpful to you?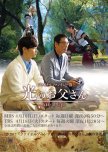 I didn´t know what to expect from this show. Normally i don´t like Japanese shows so much. But this one surprised me! The story goes about the bond between father and son. This bond is not so good and the son tries to connect with his dad through the online game Final Fantasy, anonymous. To discover why his dad stopped working.
It is a very light hearted show and very funny and recognizable, especially,for the beginners in gaming.
The episodes are just 30 minutes and the story is very fast. You will fall in love with every character in this show. I hope they will make a season 2.
I want more!!!
Was this review helpful to you?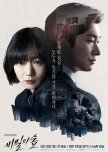 Stranger
0 people found this review helpful
After many romantic kdrama, i finally decided to watch this crimeshow. I really don't know why i hestitated so long to begin with this one!!
If you are looking just for a romantic cliche show, this is NOT your show. But are you looking for a good story, with great plottwists and fenomenal actors. BAM...than this is it!
I was completely hooked on the tvscreen for days. The writers were throwing plottwists after plottwists and it was never boring.
I'm looking forward to season 2, not many korean shows get more seasons, but this one deserves it!!
Was this review helpful to you?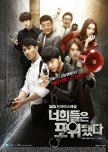 Finished the show this evening. Just WOW. Maybe i´m a little bit prejudiced, because Lee Seung Gi is my number 1.
I really enjoyed the storyline and it was never boring for me. Sometimes korean shows are a little bit slow in the beginning, but this wasn´t!
The cast was really well chosen and the chemistry is amazing between them.
I always enjoy a good show with plottwists like this.
Every character gets his own screentime enough, so i fell in love with all of them :)
The romance is there, but it´s not the main subject.
The music is well done, but i already forgot some songs. Some OST will stuck in your head, this time it didn´t.
Was this review helpful to you?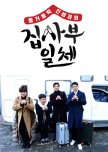 I never watch varityshows in my own country (netherlands). I really hate those. But i decided to give this korean varityshow a chance, because Lee Seung Gi is one of the hosts.
The show is still running and i'm looking forward to episode 64. In the beginning the hosts were a little bit uncomfortable with eachother, but after a few episodes they get used to eachother and from that point you start to loving them.
They have to spend one day and one night with a Master (a famous person from Korea) and learn from them. There are episodes that make you laugh and cry a lot. It is really a complete journey with them. The games they are playing are so funny and the editing and music is spot on! They are using a lot of music from kdrama's and famous kpopbands
I noticed that the editors are also a big fan of BTS ;)
Don't hestitate anymore and start watching this show!!
Was this review helpful to you?