i think this drama has a pretty great story but I disliked the fact that it kinda started going back, forth and even in circles when it got around to the middle so it was a bit frustrating and tiresome. I had to take a bit of a break from it for that reason. But if you like a quirky drama filled with love, emotions, romance, silly moments and sad moments then you should try watching this drama. Even though I got a bit stressed out by the ongoing circles in mid story, I think this drama is worth the watch. You will also find yourself having a love/hate relationship with the characters at times, but I enjoyed most of them.
Was this review helpful to you?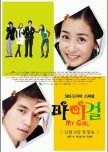 My Girl
3 people found this review helpful
I found this drama to be funny and full of small moments, the story seems quite fresh considering the year it came out in. The cast was pretty good but I found so many scenes to be overacted that sometimes it was funny and other times it was just plain annoying, now I am aware that some scenes were meant to be overacted because of a certain situation but there are some that just felt over acted but they weren't really meant to be or shouldn't feel as so. The music was pretty good, I enjoyed most of the songs, some songs were a bit out there for my taste but still good.
I don't really re-watch things, often times more than not I find something new to watch rather than watched something I have already watched before. But if I were to consider this drama for re-watch,
I am afraid I probably wouldn't because if I found some things to be somewhat predictable already
while watching for the first time, a second time around wouldn't be any fun because I would most
likely remember most if not everything that is going to happen.
This drama overall it's a good watch if you like a fun love story,
with it's little moments along the way and plenty of stubborn people.
Was this review helpful to you?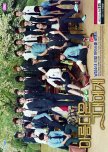 I love this drama but it shouldn't really be compared to Hana Kimi even though they are similar they are far different at the same time. Although I really enjoyed watching every moment of it, I believe that it was lacking in some areas and I really expected more from the kiss scenes and certain other scenes in the drama, as for the end it wasn't really bad I have seen worse endings but again I expected quite more and more emotion. Overall this is a really great watch and I would still recommend it to anyone, I don't regret watching this at all.
Was this review helpful to you?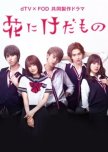 The story starts out a odd between the new girl at school and the most popular/handsome guy in school which is a total playboy. I think the story line jumped ahead so many times it was hard not to cringe all through this drama, it repeats itself so much it's not even funny but to make it clear this drama is underwhelming overall. The main of the story seems to revolve around the 2 main leads but there is so little background story to the characters in general, the male lead wasn't given much of a background and the female lead had a bit of a good background story that if used properly it could have been a great part of the story line but who needs to follow that, right? It's not like the story will turn out crappy... oh wait, it did. If your looking for something to fill in your time in between dramas or just waste time give it a watch, but if you're looking for/expecting a good drama out of this it is not and it's no way, shape or form anything like Hana Yori Dango or Boys Over Flowers or any of the relative titles in any given remake of said titles. This is just a simple story gone bad, the only reason I finished it is because the actors were kinda handsome and the girls weren't totally terrible. WARNING: If you do watch this you will face endless cringing.
Also, I watched the last episode without subs so I can only guess from what I saw a lot of what happened other than the very few words I do understand in Japanese, but the ending didn't make much of anything better overall it's something that could have happened 5 episodes back and saved me the all the nuisance of watching the same thing over and over in a different way.
I wouldn't re-watch this at all, ever. But I am obliged to mark something down on the ratings. The music wasn't bad at all, the acting was pretty stiff and I can't for sure say it's the actors because it could also be the way their characters were written. The story had the potential to be a good story but the writer just went in circles with the idea and turned it into a cringe annoyance fest.
Was this review helpful to you?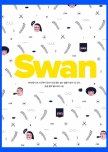 Swan
1 people found this review helpful
The story had potential but it was fully taken advantage of, even though this is a short drama with episode s being around 20 mins long the way they developed the story made it lack places and made it kind of redundant after a bit with the whole back and forth between the main characters. Also, the whole Chinese/Korean language thing threw me off? at first since it is my first time watching a cross language drama but after a while you kind of get used to it, either that or you get annoyed by it.
If you are looking for a short drama to experiment with because you've got nothing else you would rather watch at the moment then go for it. It wasn't a bad drama but it wasn't the greatest one either, all in it's watchable. It has funny moments, some slightly sad or rather emotional ones and some awkward moments but it's not totally shabby.
The music was very repetitive and I didn't really care much for it for some reason so I don't really remember it. If it doesn't stick, I won't remember it.
The ending fell kind of short to my expectations and it left quite a bit unsaid, I wish the ending would have been wrapped up nicer.
Overall it's an ok watch and I don't regret watching it but I wouldn't necessarily re-watch it.
Was this review helpful to you?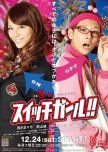 Even though I had some fun while watching this drama there are things that could have been done better. The characters feel fake for most of the time even when expressing their feelings, the lead girl seems to cry out loud a lot and I can't really connect much with the characters specially because it seems overacted. Even though I liked the actors that played each roll because they were each sort of unique in their own way, I can't help but dislike their acting in this drama.
The story is good it's just underdeveloped, with such an idea I think more could have been done even if it was just 8 episodes and I also think that for such a short drama too much was crammed in the story which is what kinda ruins it because there is barely any time to connect with the characters.
Since it's a short and somewhat fun drama it would make for a good watch to just kill off time or for something short and quick to watch.
Was this review helpful to you?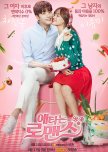 This drama is a fairly fun watch and the story started on a very promising note,
there are so many things that could have been explored in this drama from what
is being told in the story and you do get answers to some of your questions along
the way but i felt like many things went unanswered and/or passed on through out
the advancement of the episodes, there were things that were blatantly left hanging.
There is a point where there were one too many flashbacks, in fact so much so
that I started skipping said flashbacks because I grew tired of them. It's like where
they didn't have something meaningful to go with they stuck a flashback to fill it out,
so basically half way through the story it becomes more 'filler' than story with the
whole flashback from the past thing specially on the last 2 episodes.
I don't really have any complaint about the actors but the characters/roles they were
given to play goodness, it felt like some had a backstory missing or something. Then
there were the moments where things were just a little bit too much, I am all for romance
and kissing but particularly on the last episode there was a kissing scene that became
a little bit too much for what I am used to from k-dramas and not only that it felt a bit too
forced in a manner...the scene wasn't planned well enough to make it feel more natural
and less cringy. Yes, I did indeed actually cringed.
Overall this is a good drama to watch on the side, specially if you are looking for something
short in between other dramas or while you find something new to watch then this is great.
I don't regret watching it, but I didn't enjoy the ending very much because it left to much
unsaid and it felt like more could have been said if they hadn't thrown in so many dang
flashbacks into the story/episodes, I truly believe that many flashbacks was unnecessary.
Was this review helpful to you?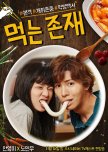 This is the review of the drama story that tried too hard, the main female character wasn't too bad but kinda weird and awkward, the main male lead I have seen in other dramas and i've seen better roles out of him so I know it wasn't specifically his acting. The writer of the story tried way too hard to make this have several different flavors to the story but, it honestly isn't it at all. The story feels awkward, pushed together and even rushed places...the drama makes me think of a gone bad/weird version of the drama Let's Eat which is actually a pretty good food drama, this story here was poorly execution of a potentially good story idea. If you have nothing else to watch and want to just watch anything even if it doesn't make a lot of sense then try this drama, if not just keep going...there are better dramas to invest your time in out there.
Was this review helpful to you?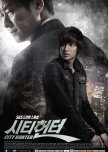 The story is alright, the idea behind it was good it just seems to have strayed creatively along the way. The actors were pretty good although I found a few to be distastefully annoying and it was probably just the character they were portraying but other than that, not bad. The music was not bad, I just didn't notice it too much except for a song here or there, I would most definitely not re-watch this but then again I don't I have ever re-watched any drama i've seen so far. One of my biggest peeves in general whether it's a kdrama or not, is a bad/confusing/ridiculous ending...it just doesn't sit well with me and while the ending for this drama wasn't the most terrible, it was certainly not the best either, throughout the story many things were said and answered all was fairly well until there was a point about midway towards the ending that started to raise questions that by the time the drama was done were left unanswered.
I just shrugged off the ending for the most part but I was annoyed that I ended up with more questions than answers by the end of the drama and the ending itself was a hot mess in it's own way which is probably one of the most parts that left many questions without an answer.
If you are looking to watch something that has action, revenge and some romance then this is not too bad of a watch although some of the plots don't really develop as you would be used to in other dramas like the romantic side of it, there is a lot of back and forth throughout the episodes about the revenge thing and the action scenes were not bad at all, a bit cliched but not terrible.
Was this review helpful to you?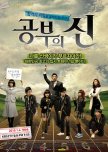 The intent of the story is very good, but I found it pretty hard to get used to some of the behavior of most of the characters, I found some episodes so annoying I was clenching my teeth and hoping for certain scenes or episodes to be over, it got pretty good towards the end and all in all it's a good watch if you have nothing else to see at the moment or to fill in between dramas or something. I found characters to get really annoying at times and I couldn't go more than 1 or 2 episodes at a time without having to take long breaks. I loved the cast though for the kids from the special class, I had seen them as young adults/adults in other dramas but not as kids/teens.
Was this review helpful to you?