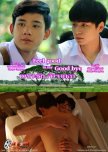 The story is interesting what i liked about the film is the flow of the each scenes that has a lot of unconditional love, the thing is some camera scenes are shaky, almost half of the movie has a dull/silent scenes which i think it would be good if they invest it on how to make the story good but all in all the movie is worth to watch.
Thailand movies/series are good in making story about boys love. Definitely this is something you need to watch.
Was this review helpful to you?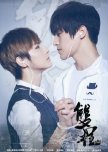 Love and Torture is identical, the story is interesting and it comes with such handsome actors.
Some parts needs to clarify and the chemistry of each characters needs some improvement but everything is good and no awkward scenes. It is a must watch if you and i can say that it is worth watching.
OST is really good and dramatic, i swear you're gonna cry after watching it.
Was this review helpful to you?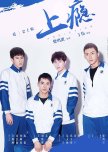 The series is flawlessly done, it was a fantasy of everyone (im pretty sure.)
All of the actors here are beginners and they did a good acting here.
I really liked the story itself and the characters different attitudes towards other, it was my first time to see and hear a soundtrack that is sang by 2 boys. Quite rare.
Why i disliked here is the other couple didn't have any chance to get attention to their story but aside fro, that, they give everything is this series.
The chemistry is really adorable, strong, and different.
Was this review helpful to you?