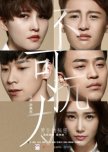 Although it was too short to develop any deep affection toward the actors, I still enjoyed the plot and characters. Xie Yan is a bit selfish when it concerns Shu Nian, it's a wonder how he was clueless to why he was so possessive. My only complaint is the length, as I haven't read up to inquire if it's based on written work yet. Overall, I recommend watching it.
Was this review helpful to you?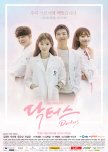 Doctors
4 people found this review helpful
OMG, can"t believe it's over, "I Loved it". Wish it lasted a few more episodes to show a wedding, I loved the chemistry and kisses between Hye Jung (Park Shin Hye) and Hong Ji Hong (Kim Rae Won), just wish they showed more romantic scenes, I also loved how Jung Yoon Do (Yoon Kyoon Sang) interacted with both of them; especially his uncle/aunt. The cast was outstanding, everyone's development and growth were great. I was proud of Jin Seo Woo (Lee Sung Kyung) and felt for her and how she was isolated from her peers, except Soo Chul (Kim Ji Soo). One of my FAV dramas. #HeartThrob
Was this review helpful to you?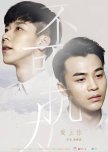 I love the first movie and although this one showed more advancement in the leads relationship, the ending was a bit disappointing.
Was this review helpful to you?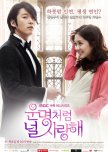 This drama covered every aspect nicely, it went from being weird to interesting, devastating to hopeful, and sadness to relief. it had many weird and slightly uncomfortable moments but I like how they're were often acknowledged as part of the script. I didn't particularly dislike anyone, although I wish they'd cut back on Gun's maniacal laughter a bit. I might not have agreed with some of the decisions made however, I felt like I could understand everyone's viewpoint. I really appreciated the growth in Mi Young and loved the time skips. Great ending and highly recommended.
Was this review helpful to you?