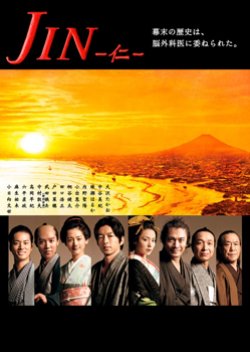 Among the dozens of dramas dealing with the time travel trope I've seen, this is one of the most intelligent ones, in my opinion competing only with Long Love Letter, an older Japanese drama with which it oddly shares more than it may seem.

The plot is surprisingly cohesive. I believe this is due to the fact that it doesn't linger on the technicalities of time travel itself, that is how did Jin fall into the past, why or what's the trick. By glossing over the sci-fi aspects, the drama can focus on the consequences of his jump, how his being in a place where he should not be is going to change not only his life, but the future he knows, triggering a chain of uncontrollable events.
Furthermore, it gives both the main character as well as the viewers the chance to reflect upon the ethics of the medical profession. In this sense, the drama is at the same time current and timeless.

It's strength however is in the portrayal of 19th century Japan. I grew increasingly fond of the side characters, was enthralled by the Courtesan Nokaze's story - also the most harrowing character in the drama - laughed at Sakamoto Ryoma's antics, adored Ogata sensei's wise demeanour and loved to meet all the other famous historical figures, also finding out that in choosing the cast and costumes, they tried to stay true to the physical appearance of these people as shown in ancient portraits.

All in all, scenography, photography and acting are excellent. Each episode introduces new characters and medical challenges, all of which I found extraordinarily interesting and intriguing, so much that I binge watched 11 episodes in a little more than 2 days and am now eager to start season 2.

The weak point of this show is the music. It's so repetitive, by the end I wanted to tear off my hair. Personally, I'd have appreciated the use of some traditional music, of which there are vague hints here and there, but not enough to establish a mood. I believe the ost is made of only one song and one or two instrumental pieces. A mediocre choice, in my book.

I have no doubt I'm going to re-watch this soon enough, possibly with a watching partner who's as interested as I am in the medical field. I suggest you try out this drama only if you like medical shows: that's the main focus of JIN, so if you're looking for something else you may be disappointed.

Was this review helpful to you?