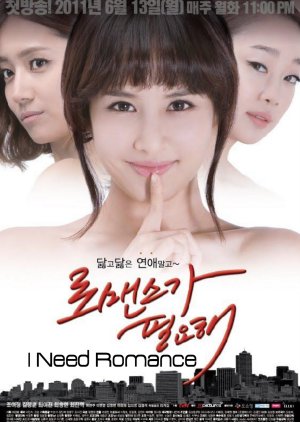 What a wonderfully refreshing drama!

Everything about it marks a shift from the usual Korean pattern: plot, lines, direction, editing, photography, ending.
I was hesitant at first because I read too many compare it to Sex & The City - not my cup of tea. But I soon found out that, although the premises are similar - three friends experiencing and openly discussing their love and sexual lives - the general feel of it is completely different. Less stress on glamour and a lot more on internal struggles and doubts, all spiced up with a clever sense of humour and surprisingly GOOD kisses.

I watched the whole show with a big grin on my face. It felt so much like my real friends and I meeting at a bar and talking about ourselves, gossiping about men and their idiosincracy, it was amazing. I love Korean dramas for their exotic touch, situations I would never experience myself because they are culturally too different from my reality; but this drama managed to depict "universal" characters and situations. It felt real, albeit comedic, and as a woman I identified with all of them, on one level or another.
And it's impossible to watch it without talking about it. "What would you do?", "who would you chose?", "did she make the right decision?". All questions one is almost compelled to discuss with someone.

Direction is refreshing too. I thought the use of captures, or episode stills was a very clever choice: expressions are encapsulated in a moment in time and stored away, like a photo album.

The pace is fast and the music soundtracks it with hilarious cohesion.

Overall, a funny, realistic, well characterized drama, which I recommend to every adult. It may not appeal to younger viewers; as for inappropriate scenes, I saw none, but keep in mind I speak as a European.
The final message of this drama is: cherish yourself and your true friends, they won't let you down.

Was this review helpful to you?