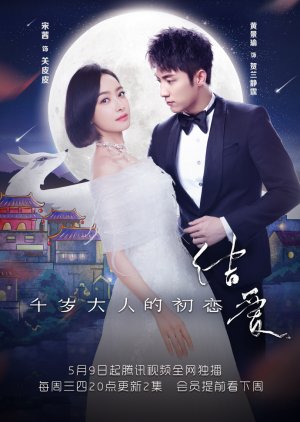 The series overall was a good length – I mostly enjoyed the storyline, characters and pacing. Everything seemed to fit together well in the bigger scheme of things. Except.. The ending. I was let down. The drama built itself up so much that I was so excited, but the writing and execution failed me. (discussion of ending on bottom)

There were times the acting was very off, especially with Victoria, she seemed to only express sadness and Johnny could barely show any emotion on his face. The writing was sometimes sloppy, with too many unnecessary moments, so much time was wasted on the ex-friends when I wish they could've fleshed out Qianhua/Zhaosong a bit more and they glossed over the r*pe scene after it happened.. Felt like Wangxuan was an addition that wasn't necessary – they didn't even treat her character right! I liked the use of flashbacks, it was interesting to see how everything has changed from then to now. Except episode 24 - a flashback to the 80s/90s of Pipi's parents were extra weird, but I guess it was done to provide Johnny with much needed extra screentime.

Despite these flaws, I still liked the drama – throughout the series, I liked the interactions of the characters, especially the two boys and Xiaoju - which gave us the right amount of humour. The pacing was good, issues weren't dragged out and sorted in appropriate timing.


Now the ending. Felt like they completely ignored everything that happened and did a 180 on what viewer's wanted and expected. Bad writing and bad execution. Barely tied any loose ends. Awkward time jump. Like, there were mention of the south/north war - but now that he's a fox/human without powers or memories, what are the fox clan left to do? Meeting of Helan Xi and Pipi after six months was awkward and could have been executed much better.
Was this review helpful to you?