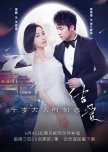 The series overall was a good length – I mostly enjoyed the storyline, characters and pacing. Everything seemed to fit together well in the bigger scheme of things. Except.. The ending. I was let down. The drama built itself up so much that I was so excited, but the writing and execution failed me. (discussion of ending on bottom)
There were times the acting was very off, especially with Victoria, she seemed to only express sadness and Johnny could barely show any emotion on his face. The writing was sometimes sloppy, with too many unnecessary moments, so much time was wasted on the ex-friends when I wish they could've fleshed out Qianhua/Zhaosong a bit more and they glossed over the r*pe scene after it happened.. Felt like Wangxuan was an addition that wasn't necessary – they didn't even treat her character right! I liked the use of flashbacks, it was interesting to see how everything has changed from then to now. Except episode 24 - a flashback to the 80s/90s of Pipi's parents were extra weird, but I guess it was done to provide Johnny with much needed extra screentime.
Despite these flaws, I still liked the drama – throughout the series, I liked the interactions of the characters, especially the two boys and Xiaoju - which gave us the right amount of humour. The pacing was good, issues weren't dragged out and sorted in appropriate timing.
Now the ending. Felt like they completely ignored everything that happened and did a 180 on what viewer's wanted and expected. Bad writing and bad execution. Barely tied any loose ends. Awkward time jump. Like, there were mention of the south/north war - but now that he's a fox/human without powers or memories, what are the fox clan left to do? Meeting of Helan Xi and Pipi after six months was awkward and could have been executed much better.
Was this review helpful to you?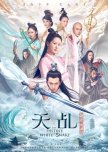 This review may contain spoilers
The drama - 60 episodes - is a rollercoaster, its a tragic love story, but is a new twist on the classic white snake legend. I think they did a good job overall. Lots of wuxia/xianxia terms which can get confusing as there is so much focus on their destinies.
STORY: The pacing for 60 episodes was good, there was always something happening in an episode but there was a lot of wuxia/xianxia dialogue that didn't add much to the plot at the time (mostly concerns, reasoning, characters arguing why x shouldn't do this but they end up doing it anyway). The story managed to drift far enough from the source material to make it different, but still close enough to stay true to the love story. There were many sweet scenes of the couple, allowing the relationship to develop well, and so much sacrifice between the couples, it was crazy. I thought there was too much focus on the side couple and the Taotie drama would not end, with the higher ups not really doing anything and sticking to destiny all the time.
CHARACTERS: *minor spoilers*
Bai Yaoyao - BYY developed a lot throughout the drama, maturing a lot but I was annoyed that her powers barely developed. She became "very" human, her love for XX wasn't annoying and she was willing to sacrifice so much for him.
ZiXuan/XuXuan - I think they showed his progression into loving her so well, especially when he was XX. Annoyed though that he didn't trust BYY enough for certain things and kept being her knight in shining armour, but that's love I guess.
Xiaobai - my least favourite character. no development whatsoever, basically caused all the drama to happen...
Fahai - I liked him in the beginning, but when FH happened, I really started to dislike him as he was a let down in the story. However, I think he was written well in that you could see his internal struggle between love and knowing what his destiny/path well.
ACTING: Yangzi managed to encapsulate both the cuteness and seriousness of BYY through her voice, which I loved. Allen Ren was good in that he could show subtle emotions on his face, as his character is. Under utilised Carina Lau and Angie Chiu!
ENDING: ****spoilers***** As expected, but slightly confusing. I would say it wasn't a sad or happy ending.
Was this review helpful to you?