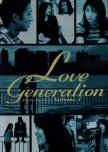 By far one of my favourites. I cannot describe how I feel whenever I think about this dorama. The story is not something extraordinary. Simple, realistic, down-to-earth and it's exactly where its beauty lies.
The acting is in my opinion exceptional. Both Kimutaku and Matsu Takako did an amazing job, their chemistry was simply amazing. The other two actors were also very good.
The music is just like the story, simple and beautiful. The main theme by Ohtaki Eiichi and the song by Cagnet really gave me the goosebumps in every scene.
I've already watched it twice in a very short amount of time and still want to watch it once more.
I find myself smiling like an idiot everytime I recall this dorama.
Was this review helpful to you?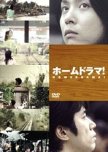 Just by looking at the picture and reading the synopsis I got a nice feeling, and decided to watch this dorama. And it actually exceeded my expectations.
This dorama is both sad without being tear-jerking and fun at the same time. It manages to give a warm feeling in each episode. The characters are all very lovable and their interactions are really genuine. All of the actors did a fantastic job in my opinion.
It is a perfect family dorama to watch. There are no big twists or turns but somehow the story flows nicely within its own tempo.
Was this review helpful to you?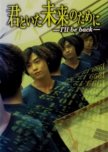 Since the description of this dorama can be a bit misleading, I thought I better write a review about it. Because this was not what I expected at all.
Although time traveling is not an original subject, the plot was far more interesting than I thought it would be. This is much more than the story of a man trying to correct his past mistakes. Also the flow was amazing, I was not bored for one second. The storyline has its flaws but if you are not that nitpicky, I'm sure you'll enjoy it as I did.
The main actors Domoto Tsuyoshi and Endo Kumiko were simply beautiful. I could watch them forever. Especially Endo Kumiko, I fell in love with her voice. And Domoto Tsuyoshi has not disappointed me once. They deserve a definite 10, but a couple of the supporting actors weren't as much amazing, therefore I gave an overall 9 points for acting.
Overall, I gave this a 10 because of the original and flowy plot and also because of the acting by Domoto and Endo. It had just the right amount of romance and the right amount of suspense.
Was this review helpful to you?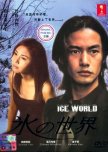 I really enjoyed this dorama, I am glad I watched it. Finished it in a day without getting bored for even a second. The plot was well-thought. It had some minor flaws where it felt a little forced and I felt like the writer took an easy way out. But all these can be overlooked because the suspense and the mystery was really good.
The actors were up to par, they were good but not exceptional. Same goes with the chemistry between characters. Perhaps the romance was not as believable as I hoped it would be. But I thought Matsushima managed a difficult role fairly well.
The rewatch value is of course a bit low since it's a mystery but there are many scenes that I will definitely go back and watch at least once again.
Overall, I thought it had amazing potential and it really left an impact on me, but at the end I feel like it did not live up to its potential. I was really undecided whether to give it an 8 or a 9, but at the end I chose 8.
Was this review helpful to you?