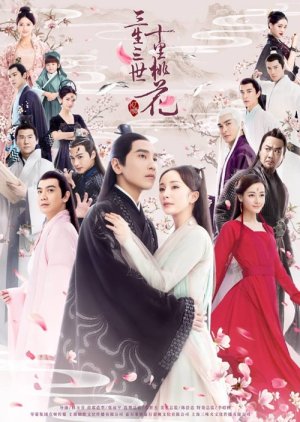 I came from Ashes of Love just to watch another magical and beautiful love story. Ten Miles of Peach Blossom or Eternal Love is really worth that watch. All the actors were able to portray their characters pretty well and each of them doesn't disappoint.

If i have to compare the cinematography of this one vs Ashes of Love, i would prefer the latter. But considering AOL was release 2018 and TMOPB was 2017, it's understanble. Some of the scenes really made it obvious that they are using green screen. Every xianxia use heavy effects anyway but here it was just not that polish. But setting that aside, the story telling of each scenery is perfect.

I never really watched any Yang Mi or Mark Chao dramas so I can't really tell if she excel here or she is better in her other roles, but all I can say is, she is very good portraying Siyi/Susu/BaiQian here. She gave each character their own personality. She is effective to me although it didn't give much effect how Yang Zi did it for AOL. Mark Chao's poker and minimal facial expressions threw me off at first but i grew out of it later on the drama. That is just his character anyway. I read other reviews and they said YangMi is always paired to just and average guy but Mark Chao has his own charisma and his chemistry with YangMi here is good.

Aside from this two, Dilraba Dilmurat and Vengo Gao are one of the couples you need to look out for. Their love story is so tragic, you would want to have their own. Which gladly Pillow Book will be release soon and it's all about their story. I won't give mucb spoilers, but this couple is like a diamond in the mud. They will surprise you.

Music scoring of this drama is also rrally beautiful. I have it always on repeat on spotify cause i just cant get over it. Zhang Bichen did one of the ost and if you've watched Love O2O you will be familiar with her.

If i have to choose between AOL or TMOPB, they are both beautiful and have a really good story line. Both have different flavors. Each episodes TMOPB has a connection. Each of it you don't want to miss because there is a reason for everything. AOL also had a very happy ending and all is well in the end.

Dilraba and Vengo's love stort is so tragic you really need to look forward for Pillow Book. I just find this funny cause it looks like this drama is filled of Yang Mi or Jaywalk Studio actors.

Otherwise, this xianxia is worth it. 10/10
Was this review helpful to you?