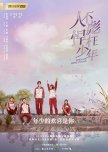 This review may contain spoilers
It was a roller coaster ride of emotions. You won't be disappointed with each character. If you are a fan of the Korean drama School Series (school 20013, school 2017) then you might get the taste of that genre in this drama. It's not a love story really. It's about high school life, friendship, hardship, heartbreaks, crushes, family. The storyline is really good. It tackled so much about life and I really like it.
Props to the grandma though, she was REALLY good portraying her character. The last 3 episodes almost had me in tears. The ending is very open-ended so you might wanna prepare your emotions for that, cause this drama needs a season 2.
Was this review helpful to you?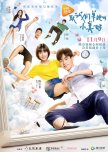 I watched this drama only for 2 days and until now I am still rewatching this. It's a really good light-hearted rom-com. Some said it's similar to ItaKiss but tbh I don't see those similarities they are saying. True, the a not so good in academics girl likes a cold handsome smart guy but aside from that ItaKiss and A Love So Beautiful are two different dramas. The lead actors and the supporting actors were really good at portraying their character. And you can really see how these characters grow from high school until they were professionals. The lead characters really have this great chemistry despite that fact that the guy is really tall and the girl is really short. Aside from that, their friendship is also something you can look forward too. This is probably one of my favorite c-drama ever! A must watch and every episode is not a bore. Oh! I also like how they show the POV of each character at the end of each episode. It's a really good one, not regretting watching this for only 2 days lol.
Was this review helpful to you?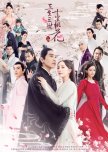 I came from Ashes of Love just to watch another magical and beautiful love story. Ten Miles of Peach Blossom or Eternal Love is really worth that watch. All the actors were able to portray their characters pretty well and each of them doesn't disappoint.
If i have to compare the cinematography of this one vs Ashes of Love, i would prefer the latter. But considering AOL was release 2018 and TMOPB was 2017, it's understanble. Some of the scenes really made it obvious that they are using green screen. Every xianxia use heavy effects anyway but here it was just not that polish. But setting that aside, the story telling of each scenery is perfect.
I never really watched any Yang Mi or Mark Chao dramas so I can't really tell if she excel here or she is better in her other roles, but all I can say is, she is very good portraying Siyi/Susu/BaiQian here. She gave each character their own personality. She is effective to me although it didn't give much effect how Yang Zi did it for AOL. Mark Chao's poker and minimal facial expressions threw me off at first but i grew out of it later on the drama. That is just his character anyway. I read other reviews and they said YangMi is always paired to just and average guy but Mark Chao has his own charisma and his chemistry with YangMi here is good.
Aside from this two, Dilraba Dilmurat and Vengo Gao are one of the couples you need to look out for. Their love story is so tragic, you would want to have their own. Which gladly Pillow Book will be release soon and it's all about their story. I won't give mucb spoilers, but this couple is like a diamond in the mud. They will surprise you.
Music scoring of this drama is also rrally beautiful. I have it always on repeat on spotify cause i just cant get over it. Zhang Bichen did one of the ost and if you've watched Love O2O you will be familiar with her.
If i have to choose between AOL or TMOPB, they are both beautiful and have a really good story line. Both have different flavors. Each episodes TMOPB has a connection. Each of it you don't want to miss because there is a reason for everything. AOL also had a very happy ending and all is well in the end.
Dilraba and Vengo's love stort is so tragic you really need to look forward for Pillow Book. I just find this funny cause it looks like this drama is filled of Yang Mi or Jaywalk Studio actors.
Otherwise, this xianxia is worth it. 10/10
Was this review helpful to you?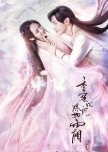 I am not really a fan of chinese fantasy dramas coz they always end up with a traguc ending. After Ice Fantasy i tried to stay away from that genre. I thought of giving it another try and chose Ashes Of Love after reading good reviews about it. And to be honest, this drama do not disappoint. It put me into so much roller coaster of emotions even in one freaking episode. You'll be happy in one event, and then sad, and then in the end you will be mad. It was unpredictable. The story line is also superb. We all know love can be the root of happiness but it can also be the fruit of evilness which i truly believe this drama explained and portrayed really well.
Kudos to the cast too, Deng Lun and Yang Zi's chemistry is impressive. I fell in love with their characters so much that when they cry, i cry too. I never really cry in a drama but this one is exceptional. It pierced my emotions so much that yes I will rewatch it again. Same with the other characters. You will hate the bad guys, and the good ones turned bad, you will pity them. All in all great casting! Everyone is commendable! There are many love stories in this drama that you will truly truly love.
If you think 60/63 episodes is too long, don't. It is needed for each character growth. There are so many unexpected twist and turns in this drama. Heaven doesn't mean it is good, and demon world doesn't mean it is bad.
My only spoiler is, not everyoned deserve a happy ending. 10/10
Was this review helpful to you?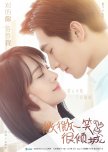 Love O2O
0 people found this review helpful
To be honest, this is the most light hearted, easy to watch, feel good drama I've ever seen! The plot is so good, the acting is super good, yeah the kissing scenes are a bit awkward but what amazes me the most is the GRAPHICS! I am super awed and super wowed with the graphics! I rarely use the word beautiful but damn! The game graphics are BEAUTIFUL! Story wise, it's really not hard to fall inlove with the story. Personally, it's really hard to watch dramas that has heavy plots thats why i try to stay away from heavy dramas. Though this drama got some conflicts, it's pretty easy to take. Their character growth is also.something that i applaud. Both characters are smart. Also, one is a masochist and the other is a sadist, so both compliments each other. I've been rewatching this drama a lot of times already to the point that its hard for me to watch other dramas of Zheng Shuang and Yang Yang.
Was this review helpful to you?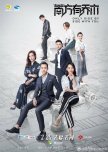 As an IT geek, i give this 10/10. Story wise, 7/10. It's an IT drama, more talks about technology plus romance with a twist. Each character on this drama was portrayed pretty well. Baibai He as Nan Qiao showed a strong willed independent woman. I like how she is not a damsel in distress. Her character is really likable. William Chen, boy! This man is awesome. His smile, oh girls, watch out! You'll end up falling head over heels on him. No doubt, he is a really good actor. Chao Jianqioung too is a really good actor. You might not like him at first. He is this over bearing over protective friend that falls in love with his bestriend. Even the villain here. She really protrayed her character really good to the point where I just want to shake her shoulders and scream WAKE UP! I admit I hated her. But she is a villain. The only way an actors acting is effective is if the viewers are affected by his character. Also, the landscape and aerial view is astonishing. They really captured the beauty of that city. Makes me really want to buy a drone.
What I only dont like in this drama, and like everyone is saying is that repetitive flashbacks. Its pretty annoying at times, and they are long flashbacks already occupying 40% of the whole episode. I also dont like how there are so many dead air in the drama. Long exposure on characters just standing, walking or just staring mid air. There are also scenes that obviously were cut off, like teasing you on whats gonna happen next but in actuality they are not gonna show you anything. If you will really calculate it, this whole drama doesnt need to be 40 episode. It can be lessen to 20 or 24 episodes.
As to the romance between the main characters. I find them cute together, even if there are not much kissing, but those cuddles, gestures, hugs, pecks, flirting with each other, they are really cute. I dont think kissing scenes is the only justification of a good romance in a drama but adding that will satisfy the viewers.They are sweet to each other, and i find myself smiling the whole time. Chemistry is 100% good.
Above all else, 8/10.
Was this review helpful to you?