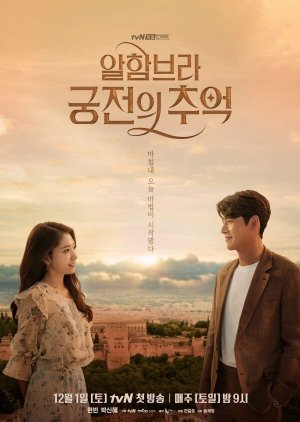 Story: This is a first drama where I've seen a story concept revolving with VR Gaming. It seems like a good idea and very promising. It definitely showed the positive aspects of it but a lot more negative aspects for the majority of the drama. It's a confusing drama nonetheless. There are a lot of flashbacks that's suppose to clear up the confusion but at the same time, there were too many flashbacks that I consider unnecessary. They could've just showed the scenes in order instead of always going back and forth. The story drags though. It's so slow that I almost quit watching it halfway. The main focus is the VR Gaming issue so if you're looking for romance, this is not your drama. It had the potential to be a great drama but I felt like it fell far away from that for me.

Acting/Cast: I enjoy the actors & actresses in this drama however their roles were kinda lack luster for me. Hyun-Bin as Jin-Woo had all the action scenes but very little romantic scenes with Hee-Joo. Park Shin-Hye role as Hee-Jo was very boring to me. I was hoping she would get some toughness in her role like what I've seen in Doctors but that didn't happen. Her role as Hee-Jo wasn't memorable to me but as Emma, it was. Same issue with Hee-Jo, lack of chemistry for Jin-Woo which results in lack of scenes of them together.

Music: By far the best part of this drama was the music. Ailee's song "Is You" & Yang Da Il's song "I'm Here" were my favorite two osts from this drama but every other music played in this drama I've enjoyed listening to as well.

Rewatch?: Not worth rewatching for me because of the slow story progression, lack of romance & chemistry between the leads and I wasn't fond of the writing.
Was this review helpful to you?