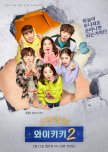 This review may contain spoilers
I've seen the first season & after finishing the second season, there are some differences.
First of all, not a lot of guests compared to the first season. I have often forget they owned a guesthouse and would be reminded when a random person comes ask them for something.
I think the comedy level has decrease from the first season but it still has its shared of comedy, though sometimes I did felt like it was forced and maybe the writers tried too hard to make something funny when it ended up being more annoying to me (Ex: Joon Ki pulling pranks on everybody). However, with the lessen in comedy, the writers made it up in the vulnerability of the characters. We got to see another side of the characters that I'm glad was shown. It shows the hard work, the hardships, and struggles when trying to reach your dreams. That gave me a sense of reality and I really appreciated that.
I also liked how each character got a spotlight in some episodes so there wasn't just 1 male lead or 1 female lead. Instead there were 3 male leads and 3 female leads. All of their stories, their dreams, & struggles were shown and that just gave these actors and actresses to show another side to them besides being funny. For me that highlight would be Joon Ki, when he suddenly got depressed after seeing another struggling actor facing a similar situation he went through. Overall, each character had a story and pretty much a beginning, middle, & end as well.
Romance though, just liked the first season, I didn't see much of it as I would've liked. Though I will admit, Ki Bong & Yoo Ri probably stole the spotlight in the romance department. They just had more screen time together and more interactions with each other, along with confessing their feelings a lot earlier. I saw the chemistry between Woo Shik & Soo Yeon in this drama. I was rooting for them but the writers just didn't do justice for them when it came to romance. Soo Yeon was too focus on her career so she never noticed Woo Shik in a boyfriend kind of way and that was disappointing. By the time they do end up together, it was too late for me because it occurred at the last episode, like the very last moment, and still, I wished Soo Yeon's lines would've been different. The connection I felt in the beginning and middle of the drama, was gone by the end. Joon Ki & Jung Eun, I felt like they should've just remained as friends. I kinda didn't like how the writers tried to pair them up in the end when there's really no chemistry between them other than friends.
Overall:
Story: The ending felt rushed. Some things (Ex: Ki Bong's dream of being a baseball player) all of the sudden came back to the plot after being gone for several episodes. The romance could've been a lot better for Woo Shik & Soo Yeon but I guess it kinda balanced out a little bit because of Ki Bong & Yoo Ri relationship. All the main characters played an important role because the writers showed their highs & lows in their lives.
Acting/Cast: I felt like this group bonded a whole lot more than season 1. They seemed a lot closer to each other. Some actors & actresses does outshine the others when it comes to specific scenes.
Music: I liked the osts played in this drama. It matches a lot of the scenes well. Though I may not add all to my music playlist, I personally liked the ost of Seol Ha Yoon - Forever More. This song, I would add to my playlist.
Rewatch: I probably wouldn't rewatch all of the episodes but probably specific episodes where each actor & actresses shine when it comes to showing their vulnerability.
Was this review helpful to you?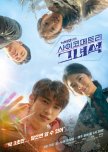 I'll be honest. This drama did pertain my interest each week as I wait for a new episode but as I finish this drama, it wasn't as great as I hoped for it to be from the first week.
Story: First of all, I didn't like how they made this drama with comedy in the beginning only to never return to it for the rest of the drama. It was definitely a darker atmosphere for majority of the episodes. I like a good laugh and I like a good mystery or a dark story but I prefer either it being one or the other. The mystery solving in this drama was pretty interesting however I felt like the writers missed some crucial scenes that should've been filmed and shown, you know to show the importance of that character or situation.
Acting/Cast: I love all of the cast in terms of their acting. I just felt like it was unfair for certain characters that didn't get much screen time but a story was shown about them. While I get there's more screen time for the main leads, sometimes their scenes are just not interesting to watch, compared to say the second leads. Romance from the leads, well... there's something but I've seen better but this is definitely not the worse though.
Music: Some decent OSTs but I just felt like it wasn't played much in the drama itself so the OSTs aren't that memorable for me.
Rewatch: It's okay to watch for the first time but now that I know what happens and how it turns out, I likely wouldn't watch it again just based on how the writers handled this drama overall.
Was this review helpful to you?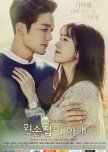 This review may contain spoilers
When I first saw this drama the beginning of the year, it had an interesting drama plot to me. I don't normally do daily dramas because there's too much frustration but I decided to give this one a chance but I do regret it though. Don't get me wrong though, there were some strong points in this drama. The pace seemed very good a little before the midway (eps 40-60) of this drama series but it started to get draggy and progression of the story just seemed to stall afterwards, with some progression occasionally. Numerous story plots were revealed, some made sense, others didn't at all. Character wise, Soo Ho was probably the best written character. The other characters were pretty much just a mess going from one end to the other. Not consistent at all and the development just wasn't there for most. Not to mention, this drama also drop a new villain like Ha Young about maybe three quarters of the drama and even during the final 2 weeks of this drama's airing, they introduced a villain who is more powerful than the current villains (who by the way the writers turned good at the very last minute). Talk about the writers not using their episodes wisely, especially since the last episode seemed rushed.
Overall, after seeing everything from the plots to the characters, this could've been a great daily drama if it was handled and written better. Some examples:
- Ha Young who was introduced I believed around ep 78-80 had a better reason to be a villain than Esther. She should've been introduced to this drama at the beginning not towards the latter half.
- Esther shouldn't have been evil at all nor a main character. She should've just been from the start as San Ha's best friend and support.
- If the writers wanted to create an all time villain, aka Ha Young's adoptive dad (chairman Oh), who is more powerful, then they should've changed the old villains to good guys a whole lot earlier, along with them realizing what they did was wrong, repented, and served their time for their evil deeds. The writers did such a poor job on this. The villains pretty much gotten away with every evil deed they did. Even if they changed the villains to good the last minute, they still weren't likable and you can tell the writers wanted us to pity these old villains but we don't because of the writers letting the villains getting away unpunished. They lacked the justice for the good guys from start to finish.
There are some happy moments but I feel like the frustration this drama gives outweighs the happy scenes/episodes this drama shows.
Was this review helpful to you?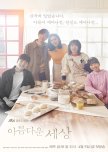 This review may contain spoilers
First of all, if you think this drama is about bullying, it's not, well the focus is not on that. The focus is uncovering the incident on how & why Sun Ho had a near death experience when he fell off the school's rooftop. That led to his parents investigating and finding their own clues when the police couldn't do much due to lack of evidence and law regulation they must followed. The only part where school violence actually comes in is when video of the boys playing "the avengers game", pretty much beating up 1 guy or in this case Sun Ho. Otherwise, it's more of a personal investigation which leads to many events unfolding, all connecting to each other.
Story: It was an interesting plot but somewhat predictable that the one with the most power ends up being the root cause of it all. Nonetheless, I enjoyed it but could've been handled a bit better in my opinion. The ending felt very rushed. Too many things happened in that last episode. Instead a lot of it should've been spread out to previous episodes. Same goes for Sun Ho's awakening. That took way too long too. If he would've woke up a lot earlier, I think the plot would've progressed smoother. That would've let more time with Sun Ho's interaction with other characters and give him more lines since most of his lines were only in flashbacks. He was in bed for most of the drama. I wasn't too fond of that, knowing he's a really good young actor.
Acting/Cast: All of the cast did a good job but only two of the cast members shined for me in this drama. Cho Yeo-Jeong did a great job as Eun Joo. She convey her role really well from being a person that shows that nothing is wrong to a panicking & frantic person. It's very believable. Seo Dong-Hyun also done a great job at showing his evil side of his character and the vulnerability side of Joon Seok. I went from hating the guy to feeling sorry for the dude. I'm usually impressed with Nam Da-Reum's roles but it was limited in this drama so I'm kinda disappointed by that.
Music: The osts are on point. Loved every soundtrack and they all fit very well. From Haeun, Hanbin - Over the moon to Tiger JK & Bizzy - A Beautiful Lie, I loved hearing it everytime it was played whether it was in the drama itself or at the end of episode when they're showing a preview for the next episode.
Rewatch: It's too emotional for me to rewatch as a whole but certain scenes and episodes I may come back to just because it was performed very well.
Was this review helpful to you?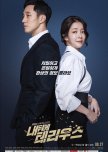 While the romance isn't as much as I would've like it to be between the leads, I still like the drama overall. It has a good storyline and also slowly clear the HUGE misunderstanding from start to finish between Kim Bon and the other characters. The parent characters in the KIS and the little kids are what makes this drama very funny. You'll enjoy it even if there's not much romance between Bon & Ae-Rin.
Story: While the romance isn't as much as I would've like it to be between the leads, I still like the drama overall. It has a good storyline from beginning to end and also slowly clear the HUGE misunderstanding from start to finish between Kim Bon and the other characters. The story flowed at a good pace.
Acting/Cast: Who would've thought So Ji Sub can beat people up and be funny at the same time. Every character played their role fantastically. From the parent characters in the KIS and the little kids, which makes this drama very funny, to the evil villains whom you just want to hurt.
Music: Beautiful osts. Loved every song and have it in my music playlist.
Rewatch: I would rewatch it if I couldn't find another great case solving comedy like this one.
Was this review helpful to you?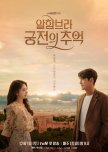 Story: This is a first drama where I've seen a story concept revolving with VR Gaming. It seems like a good idea and very promising. It definitely showed the positive aspects of it but a lot more negative aspects for the majority of the drama. It's a confusing drama nonetheless. There are a lot of flashbacks that's suppose to clear up the confusion but at the same time, there were too many flashbacks that I consider unnecessary. They could've just showed the scenes in order instead of always going back and forth. The story drags though. It's so slow that I almost quit watching it halfway. The main focus is the VR Gaming issue so if you're looking for romance, this is not your drama. It had the potential to be a great drama but I felt like it fell far away from that for me.
Acting/Cast: I enjoy the actors & actresses in this drama however their roles were kinda lack luster for me. Hyun-Bin as Jin-Woo had all the action scenes but very little romantic scenes with Hee-Joo. Park Shin-Hye role as Hee-Jo was very boring to me. I was hoping she would get some toughness in her role like what I've seen in Doctors but that didn't happen. Her role as Hee-Jo wasn't memorable to me but as Emma, it was. Same issue with Hee-Jo, lack of chemistry for Jin-Woo which results in lack of scenes of them together.
Music: By far the best part of this drama was the music. Ailee's song "Is You" & Yang Da Il's song "I'm Here" were my favorite two osts from this drama but every other music played in this drama I've enjoyed listening to as well.
Rewatch?: Not worth rewatching for me because of the slow story progression, lack of romance & chemistry between the leads and I wasn't fond of the writing.
Was this review helpful to you?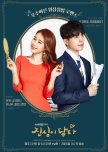 Story: Basically average overall but still good. A celebrity tries to regain her fame after hard times so she does what her company tells her to do by working as a secretary in a law firm with the male lead as a cold hearted lawyer, both eventually falls in love with each other. Nothing special here but still enjoyable. If you're looking for a villain free drama, this is your drama, well almost villain free but even then, the writers didn't make much of a big deal with this villain though as you watch, you could see how this drama could've gone in another direction story wise.
Acting/Cast: I was kinda biased already because they were my Goblin side couple but they lived up to their expectation. I just love the goofiness of each character in this drama. There's never a dull moment within every character, lead & support wise. Plus, there's strong chemistry between the leads (no surprise here). It just makes me smile so much my cheeks hurt from all of their cuteness.
Music: Great osts however only one song was memorable to me and they didn't play it as much towards the end of the drama series which is a bummer.
Rewatch: I may not rewatch it anytime soon but it is a drama I will consider on watching again just because it doesn't stress me out or get me all fired up.
Was this review helpful to you?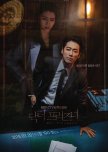 I was hesitant to start this drama when it first premiere so I waited a few weeks before starting and man it didn't disappoint. Now if you're looking for romance in this drama, this is not your drama to watch. Nothing romantic happens between the leads. They are literally just acquaintances helping each other out. It's suspenseful & dark with the storyline, almost in a revenge form of way. Let's talk about this.
Story: The writers knew what they were doing. The story was progressing at a good pace, not too slow but also didn't feel rushed either. One of things I don't usually see in a drama, that this drama showed, was the increasing strength of the leads, primarily the male lead. Na Yi Je script was written very well. He's seemed like a strong character in the beginning of the drama but becomes even stronger towards the end. This is a rarity in a drama because usually the leads have some kind of weakness. Na Yi Je may had some weaknesses but it didn't overtake him negatively like it does to other leads in other dramas. It's very suspenseful with lots of twists in the story and characters. A lot of characters, I'm like... "Really? He or she is liked this now?" It's very unpredictable which I enjoy. The only reason the story couldn't be a perfect 10 is because there was some comedy in this dark drama. Although I did like the few comedic scenes, it just didn't fit very well with the dark plot.
Character/Acting: This was perfect to me. From Nam Goong Min's revengeful voice to the villains acting that makes me just want to punch them, every actor & actress did it pretty well. It was convincing and I could just sense the hatred, the vengeance, & the fear each character showed. A lot of character development too which I like to see in a drama. I went from either not caring or disliking a character at the beginning of the drama to rooting for them at the end of the drama.
Music: Just the creepy hospital beep noise and 1 song played for the preview. Not much to say about the osts as it's barely played in this dark drama. This is why the overall rating is lower. Without this, the overall rating would be an 8 or 9.
Rewatch: I usually don't rewatch dramas that have a suspenseful and dark theme to it since I know what happens already but because the good guys have a good amount of power, I may consider it again.
Was this review helpful to you?