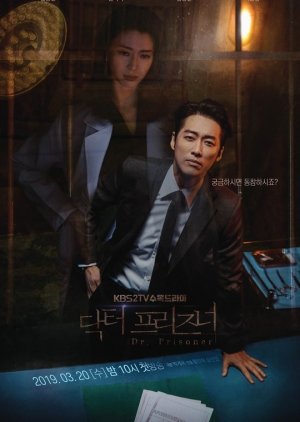 I was hesitant to start this drama when it first premiere so I waited a few weeks before starting and man it didn't disappoint. Now if you're looking for romance in this drama, this is not your drama to watch. Nothing romantic happens between the leads. They are literally just acquaintances helping each other out. It's suspenseful & dark with the storyline, almost in a revenge form of way. Let's talk about this.

Story: The writers knew what they were doing. The story was progressing at a good pace, not too slow but also didn't feel rushed either. One of things I don't usually see in a drama, that this drama showed, was the increasing strength of the leads, primarily the male lead. Na Yi Je script was written very well. He's seemed like a strong character in the beginning of the drama but becomes even stronger towards the end. This is a rarity in a drama because usually the leads have some kind of weakness. Na Yi Je may had some weaknesses but it didn't overtake him negatively like it does to other leads in other dramas. It's very suspenseful with lots of twists in the story and characters. A lot of characters, I'm like... "Really? He or she is liked this now?" It's very unpredictable which I enjoy. The only reason the story couldn't be a perfect 10 is because there was some comedy in this dark drama. Although I did like the few comedic scenes, it just didn't fit very well with the dark plot.

Character/Acting: This was perfect to me. From Nam Goong Min's revengeful voice to the villains acting that makes me just want to punch them, every actor & actress did it pretty well. It was convincing and I could just sense the hatred, the vengeance, & the fear each character showed. A lot of character development too which I like to see in a drama. I went from either not caring or disliking a character at the beginning of the drama to rooting for them at the end of the drama.

Music: Just the creepy hospital beep noise and 1 song played for the preview. Not much to say about the osts as it's barely played in this dark drama. This is why the overall rating is lower. Without this, the overall rating would be an 8 or 9.

Rewatch: I usually don't rewatch dramas that have a suspenseful and dark theme to it since I know what happens already but because the good guys have a good amount of power, I may consider it again.
Was this review helpful to you?