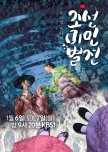 I was surprised to see that there's a kdrama that's a musical so I decided to give it a try.
It's about a man who loves to dance and would do everything to learn this one dance he's fixated on. It was quite interesting and premise was nice. I love the music [they are all awesome singers] although the musical aspect of it felt a bit awkward. I'm not sure if it's because it's a new thing for me or it could have used more direction.
I'd recommend if you love music but I won't really rewatch.
Was this review helpful to you?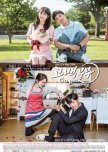 I didn't have much expectations for Go Back Couple when I started watching it. Jang Nara never disappoints and I was excited to see Son Hojoon in his first lead role. But wow, this was a really good watch,
It was satisfying all throughout. Tied up really nicely. All my questions were answered, all in just 12 episodes. Amazing!
I love how it not only focused on the leads' relationship but also their surroundings and how each of them affects everyone.
NO TOXIC CHARACTERS. NO ANNOYING LOVE TRIANGLES!
This drama will be remembered for a  long time. I love you, Go Back Couple!
Was this review helpful to you?