If you're still experiencing technical difficulties, please report it
here
.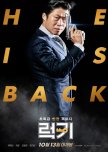 Luck-Key
3 people found this review helpful
why you should watch this
1.because it is hilarious
2. because it is not your ordinary love teams.
well if you want to know more why you should watch it...... then go and try then you'll know certain reasons other than the two mentioned why you should watch the movie
Was this review helpful to you?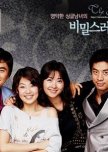 well to make it short
good things about the drama
1. their acting appears very good to me
2. the drama started really good.
3. the music is really good
bad things about it
1. but hated how the 2nd male acts out in the story
2. but got slowly grew tired of the casts especially the 2nd male lead...
3. but felt like the music doesn't meet the some of the scenes.
well these are just my thoughts though... don't be discouraged and watch it. its not just my cup of tea....
Was this review helpful to you?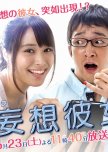 its a short series depicting fantasy from reality. its not that good but its definitely something i'll recommend everyone to watch at least once.
to rewatch it is kinda unneccessary for me though
Was this review helpful to you?