If you're still experiencing technical difficulties, please report it
here
.
hello there!
---
i am someone who somehow, in january 2015, started watching her first kdrama, hi! school: love on, and ended up falling into this world called hallyu wave. 
since then the group exo have saved my life and dramas have saved me from the horrible thing called boredom.
---
---
dramas i plan on starting in the near future:
gap dong | leh lub salub rang | the greatest love | attention, love! | 20th century boy and girl
---
favorite drama pairings:                   
lee jiyi x yoo changsoo                                                                        seo junghoo x chae youngshin
yoo shijin x kang moyeon                                                                  jung joonhyung x kim bokjoo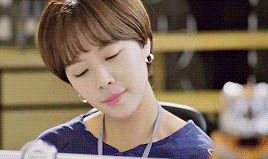 je suho x shim bonui                                                                            li daren x cheng youqing
---
how i rate:
10.0: perfect in every single way, made me feel a lot of things and didn't ever make me bored. 
9.5: perfect, but there was a tiny something missing. 
9.0: great! however, there was a thing or two that could have been better or more interesting. 
8.5: super enjoyable! but something didn't 'catch' me, something was missing. 
8.0: very very good, but there were things i did not like or the drama just wasn't able to actually fully catch my attention, make me addicted. 
7.5: pretty good! probably really liked it at some point, but it was far from perfect and it lacked something important. 
7.0: it was okay! there were things and episodes i really enjoyed but eventually watching it wasn't that exciting to me anymore.  
6.5: potentially good but not really for me. probably got bored during it. 
6.0: okay at first, then it got boring or something ruined it. 
5.5: would have been pretty good, if something hadn't ruined it. if i finished it, i probably regret not-dropping it. 
5.0: i don't doubt there are people that still would enjoy this, but very much not for me, probably never would've missed out on anything if i didn't watch it. 
4.5: boring. something that i'm sure there are much better versions of. 
4.0: hard to watch, things tend to seem too random or don't make sense. 
1.0-3.5: bad. very much not recommended. don't start this if you can and spend your time better.
Statistics
56d 22h 44m
ALL TIME
1,467 episodes, 96 shows
2d 23h 37m
ALL TIME
39 movies
List Updates
Currently watching

23

/52

6 days ago

Currently watching

10

/32

Oct 21, 2017