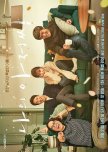 From the crafty hands of writer Park Hae-young and director Kim Won-seok ... once again they have created a masterpiece. Combined with the terrific acting from Lee Sun-kyun, IU as well as the rest of the main cast, I'm glad to say that My Mister has become one of my favourite dramas.
Despite having really gloomy scenes and a dark theme in general, the show managed to catch viewers' attention through initial suspense involving Park Dong-hoon and the bribes. The drama then further moved into office politics without being boring at all. The theme of healing was strong throughout the drama as Ji-an and Dong-hoon quietly root for each other's happiness. And hey, there's no forced romance, which is totally awesome!!
Apart from the plot and famous lines, I really, really enjoyed Kim Won-seok's directing style here. This was shown in both Misaeng and Signal but here in My Mister it is more prominent, that certain scenes and emotions within are so subtle that it is impossible to understand it through merely words (through recaps), you really have to watch the actual scene. Kudos to the actors and actresses as well, who have played those tiny emotions so well.
Overall, brilliant drama!
Was this review helpful to you?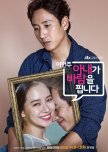 It's my first try at dramas with this sort of topic, I was originally drawn to this drama when it aired due to its popularity but never got to watch it until recently when I've first seen Lee Sun-kyun's performance in My Mister.
I really liked how the show managed to balance the plot and depth of character between main and side characters. It tried to maintain a good balance between the heavy content and humour. And the depiction of netizens and the internet was especially powerful. In this age where technology is so rapid and people can just comment on whatever they want to, this drama shows the power of the rapid internet and how it can make or break a person in just several clicks.
Stellar performance from all actors especially Song Ji-hyo (imo). I'm more used to associating her with more bubbly roles but I feel like she couldn't have handled this character better. Overall it was a great watch!
Was this review helpful to you?