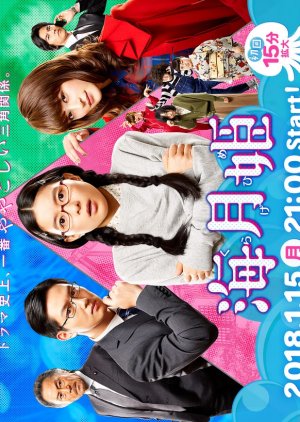 PLOT: A story about finding a better version of yourself without having to change drastically or forcing yourself into certain norms or standards that society makes you believe are necessary to have. I really enjoyed these important (!) aspects of this drama. Although it feels very manga/anime-like and can be a bit exhausting to watch (for me at least), it has so many important messages: gender neutrality, definition of "beauty" and "success", support of all kinds of body types and various forms of relationships. Well done!
CHARACTERS: A bit over the top for my tastes, but I think it's on purpose. However, great acting and authentic character development! (Plus, I loved Kuranosuke's fashion <3)
SCENERY: The Amamizukan is such a nice place to live, I would move there in an instant! Also, the whole jellyfish theme: so aesthetic!

Would recommend to someone who: likes jellyfish ('cause they are like everywhere haha) and fashion / wants to watch something that breaks a few cliches / feels kinda otaku / wants to learn something about life and how to survive in a healthy way

Was this review helpful to you?