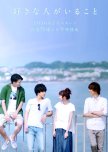 PLOT: A nice story that has it's clichés, but gave me laughs and made me feel light-hearted. Plus, I really enjoyed seeing all the delicious foods!
SETTING: Beautiful scenery and compositions that went well with the emotions of the storyline.
CHARACTERS: A bit straining to watch, but likeable nonetheless. Especially the main couple...yup, I had them ship feels.
Would recommend to someone who: kinda feels like needing a break from all the action going on in life / wants to enjoy some cute characters in a summery landscape / just loves food ;P
(and someone please manage to tell me how yamazaki kento looks so good in those ridiculous undershirts)
Was this review helpful to you?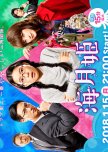 PLOT: A story about finding a better version of yourself without having to change drastically or forcing yourself into certain norms or standards that society makes you believe are necessary to have. I really enjoyed these important (!) aspects of this drama. Although it feels very manga/anime-like and can be a bit exhausting to watch (for me at least), it has so many important messages: gender neutrality, definition of "beauty" and "success", support of all kinds of body types and various forms of relationships. Well done!
CHARACTERS: A bit over the top for my tastes, but I think it's on purpose. However, great acting and authentic character development! (Plus, I loved Kuranosuke's fashion <3)
SCENERY: The Amamizukan is such a nice place to live, I would move there in an instant! Also, the whole jellyfish theme: so aesthetic!
Would recommend to someone who: likes jellyfish ('cause they are like everywhere haha) and fashion / wants to watch something that breaks a few cliches / feels kinda otaku / wants to learn something about life and how to survive in a healthy way
Was this review helpful to you?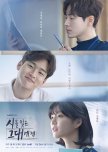 PLOT: There is not really a plot in this drama; it's more a setting in the everyday life of physiotherapists combined with a poem adjusted for each episode. The poems indeed - apart from the quirky humour (I laughed a lot) - were the parts I liked the most about this drama. As a fan of reading myself, I finally got the chance to get to know some Korean poetry, which also inspired me to write my own.
CHARACTERS: Cute. And Awkward. And just adorable. I normally don't emphasize too much on the romance, but the (healthy!) relationship in this drama had me honestly squealing. I'd like some 'advice' on where to find a man like Doctor Ye now, please!
SCENERY / MUSIC: Most of the drama plays (obviously) in a hospital, but there were some other scenes that gave me a nice and calming vacation feeling. For the music - very pleasant, I liked it a lot!
Would recommend to someone who: is in need of a few good laughs | is not in the mood for unnecessary drama or too much action | likes poetry or wants to give it a try | wants fluffy feels
Was this review helpful to you?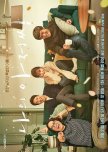 PLOT: This drama may be more on the slower side (even seem a bit boring at times), but it's SO worth to watch! It deals with questions like what is good and what is bad/evil and is there really just one or the other; it shows various forms of mental illnesses (especially how broad the spectrum of depression can be) and it has a beautiful moral, leaving you with a bittersweet but warm feeling in the end.
CHARACTERS: Deep characters which took me a while to become acquainted to - since it's not often you have such seemingly ordinary and almost plain (and due to that realistic!) protagonists in a drama - but soon I had them feels for almost all of them (even for the ones I didn't expect). And the acting is outstanding!
SCENERY: Dark and soothing and a bit repetitive. Paired with the nostalgic music, it gives you good old-school vibes.
Would recommend to someone who: is interested in ethical topics and wants to watch a drama to take something away for herself/himself. When you watch and listen closely, this story teaches you a lot!
Was this review helpful to you?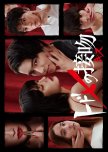 PLOT: Very intriguing and keeps you thrilled, although these time travel concepts always make me feel a bit iffy too - it's hard to make/keep them "realistic" (they did quite a good job in this drama though). I also appreciated that being a host or homosexual was not portrayed as something special or weird, it's just there and treated as it is and that's a good thing! I just wished this drama had a better solution in the end; it was wrapped up nicely and provides a good message, but also left me with lots of questions (as it often happens with such concepts).
CHARACTERS: Not perfect and not romanticized and therefore, I really enjoyed them and was happy to see well done character devolopment. Sometimes the acting seemed a bit over the top, but then again, it was actually so good that I really felt for the characters (especially Saiko #protec).
SCENERY / MUSIC: Nothing too outstanding in the cinematography itself (the fight scenes LOL), but I reeaaallly liked the music in here. Suda Masaki's voice especially <3
Would recommend to someone who: likes mystery elements and needs something to binge watch | is interested in time travelling and the correlation between greed, happiness and redemption | enjoys sexy times haha
Was this review helpful to you?