If you're still experiencing technical difficulties, please report it
here
.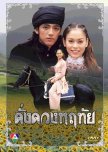 I want to start with an applause to the story, it's perfectly written and the characteristics and relationship between the 3 kingdoms is just so smoothly written it doesn't feel out of place. I read someone write in the comment section that this drama is like a fairy tale, and I totally agree with that. They pay attention to every detail (not like the remake, which I feel like its half-heartedly made) that this fake kingdoms feels real.
And the actors, the main couple Num and Nat really done a great job in potraying their roles especially King Rangsiman with his childish behaviour, his love for Princess Darshika, and his responsibility to his Kingdom perfectly showed in his face and action. I'm rooting for Princess Darshika from the beginning that she can tame the King and when they both finally fall in love, it's not hard for her to control him because she know him well even more than himself. The relationship between The King of Kasik and his 2 royal guards is also one of the gem in this drama, I love their bromance(?) like how they want to advice the King but ended up agreeing with him because in their mind King Rangsiman is always have a good decision. I know from the beginning that Rajit will fall for Kravan, they both cute together. I'm secretly hoping Benli would get a better woman though. But I have a little problem with The Crown Prince of Bandurath, he is so awkward! Oliver doesn't really do a good job here. Princess Manisara was acted well, too bad The Crown Prince outshined by her even though he got more screentime.
Rewatch value is a definite yes, I will always come back to this drama maybe once a month? I've watched it twice this month actually.
Overall this drama is great, though you can get a 10 if you give me a better ending! *screaming to the dramagods, "why the hell did you give me this kind of ending?!*
Was this review helpful to you?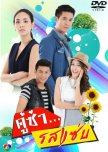 I think I'm not exaggerating if I said this drama is a great one. I've watched a lot of lakorns but only this one that can make my stomach and jaw hurt every time I watch it. This is not in the genre revenge-slap-kiss like usual lakorn, this is what you call real romantic comedy and I can tell you this one is hilarious!
The story didn't started out pretty much like most of other rom-com drama where both leads started their relationship badly then slowly they fall in love, the leads have met before their 'fated' relationship before and have started liking each other but when they realize the real identity of one another that's when their pride interfering and lots of hilarious hijinks happen between them.
The casting is strong in this drama, I think most of the actors did a good job in portraying their character, especially the leads, Min and Weir.
I've seen Min playing this kind of character in Lah Ruk Sut Kob Fah before, where she think (and try) everything she can do to make her 'royal' marriage didn't happen and she did a very good job in here too as she never give in to her husband thus make their banter and hilarious little revenges to each other the treasure in this drama.
And Weir! Oh My God! I never see him in this kind of character before, I mean sure there were probably a few funny moments in some dramas but not a lot like in this one. And believe me if I said that most of the scenes are saved by his priceless facial acting. I never forget his face when he is throwing tantrum because he thinks his wife is getting married again and that bathroom screaming scene when he got frustrated because of his wife.
Weir might be great in action or romance but he is made for comedy!
Rewatch value? You have too. I've watched this drama maybe more than 10 times and all those times it never failed making me literally laughing out loud.
Was this review helpful to you?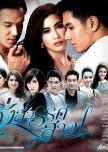 As expected from a drama that got memory loss as it main plot, many twist happens a lot. The drama explore the result of Dawan behaviour towards her so called "family" and what those people actually do behind her back. We are shown that the one who always sweet at all times is actually have bad plan for her and the one who hate her in front of her face is actually secretly taking care of her. I like the story, it's not the best and it got flaws but I enjoy it 'till the end.
The cast acting is good, the main lead got pretty good chemistry though Dawan and Khan basically playing pull and push until Dawan decided to leave to set her problems with her family by herself since she doesn't want involve him in her problems. But they still look cute together. Khan's eyes show that he can't get enough of his "darling" and always want her in his sight.
But I wish they return Dawan's memory in the end, because I want other people in her life who hates her to understand her and know her story why she had a bad behaviour towards other people except her Nanny, not just to the viewers. I want people know that Dawan used to be a sweet girl not just after she lost her memories. An innocent girl who also wants family and home to rest just like those people who try to take it from her. And her relationship with Khan, I wish they show that even after her memories back she will and actually had always love him. I believe that deep down the old Dawan is always remember her P' Khan. And those hate she throw at him actually just a tantrum to make him pay attention only to her.
Rewatch value? I'll comeback for Da and P' Khan's childhood and their sweet honeymoon :)
Was this review helpful to you?