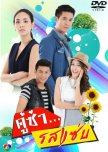 I think I'm not exaggerating if I said this drama is a great one. I've watched a lot of lakorns but only this one that can make my stomach and jaw hurt every time I watch it. This is not in the genre revenge-slap-kiss like usual lakorn, this is what you call real romantic comedy and I can tell you this one is hilarious!
The story didn't started out pretty much like most of other rom-com drama where both leads started their relationship badly then slowly they fall in love, the leads have met before their 'fated' relationship before and have started liking each other but when they realize the real identity of one another that's when their pride interfering and lots of hilarious hijinks happen between them.
The casting is strong in this drama, I think most of the actors did a good job in portraying their character, especially the leads, Min and Weir.
I've seen Min playing this kind of character in Lah Ruk Sut Kob Fah before, where she think (and try) everything she can do to make her 'royal' marriage didn't happen and she did a very good job in here too as she never give in to her husband thus make their banter and hilarious little revenges to each other the treasure in this drama.
And Weir! Oh My God! I never see him in this kind of character before, I mean sure there were probably a few funny moments in some dramas but not a lot like in this one. And believe me if I said that most of the scenes are saved by his priceless facial acting. I never forget his face when he is throwing tantrum because he thinks his wife is getting married again and that bathroom screaming scene when he got frustrated because of his wife.
Weir might be great in action or romance but he is made for comedy!
Rewatch value? You have too. I've watched this drama maybe more than 10 times and all those times it never failed making me literally laughing out loud.
Was this review helpful to you?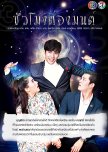 I can't believe this underdog drama (yes underdog, with all of the people's attention goes to Bpoophae Sanniwat) come out with satisfying result like this.
To be honest, I never really like Bomb Tanin. I watch his debut project, Jutathep Series, his acting was awful (I know its his first time acting, and hey, its my own opinion!) and I kinda didn't like his following projects. There's no improvement and he is still as awkward as before. So I was kinda skeptical with this one, but I like supernatural genre so I give it a try and turn out this drama is good!
I'm not going to spoil you guys with a little snippet of the story, because you need to watch this yourself.
The story, the characters, their relationship, every each of them nicely written that I didn't feel they're unnecessary (sometimes I feel like this while watching Thai Lakorn). This drama made me laugh and made me cry with their beautiful human story. It exploring human relationship and their hardship in them. This drama teaches us how priceless time is and how you need to be grateful because you are alive and still got time to spend with the people you love. In the end our lead character learn it too. All Khun Mark want is the people he care to spend a good time with each other.
Bomb really done a good job this time! His Khun Mark is witty and wriggly LOL that I'm almost sure that is his personality in it. I can't believe I would love Khun Mark so much! He is brave and he is smart, and I love his relationship with Cin. He is a good influence in Cin's life and until the end he made Cin into a new person who is not weak, not timid and who can finally speak up for herself. The relationship between the characters are really good, P' Ran and Justin is like a match made in heaven who know and understand each others well. Well, another match made in heaven Cin and Mate aka Preem and Masu really did a good job in potraying their character, I will never forgot their piggyback ride scene and all the troubles Mate through to show his love for Cin. He is adorable.
And what a beautiful ending!
This drama deserve a standing applause, the writer and the director deserve a standing applause too.
I'm laughing too hard and crying too hard watching this drama, Khun Mark become one of the most unforgettable character that I ever watched! And I will miss all of the characters in this drama, Mate, Cin, Dad and the household, all the staff and artist at Mark Entertainment and I'm surely gonna miss Khun Mark the most!
Thank you for the magical hour you had give me, I'm going to wait for another beautiful and meaningful projects like this in the future!
Was this review helpful to you?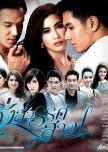 As expected from a drama that got memory loss as it main plot, many twist happens a lot. The drama explore the result of Dawan behavior towards her so called "family" and what those people actually do behind her back. We are shown that the one who always sweet at all times is actually have bad plan for her and the one who hate her in front of her face is actually secretly taking care of her. I like the story, it's not the best and it got flaws but I enjoy it 'till the end.
The cast acting is good, the main lead got pretty good chemistry though Dawan and Khan basically playing pull and push until Dawan decided to leave to set her problems with her family by herself since she doesn't want involve him in her problems. But they still look cute together. Khan's eyes show that he can't get enough of his "darling" and always want her in his sight.
But I wish they give an ending that show other people in her life who hates her to understand her and know her story why she had a bad behavior towards other people except her Nanny, not just to the viewers. I want people know that Dawan used to be a sweet girl not just after she lost her memories. An innocent girl who also wants family and home to rest just like those people who try to take it from her. And her relationship with Khan, I wish they show that she actually had always love him. I believe that deep down the old Dawan always remember her P' Khan. And those hate she throw at him actually just a tantrum to make him pay attention only to her.
Rewatch value? I'll comeback for Da and P' Khan's childhood and their sweet honeymoon :)
Was this review helpful to you?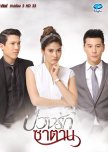 Should I say as I expected? This drama is not bad but it's not special either. But I kinda like it and I watch it till the end, though the female lead is overly stubborn and she seriously need to check her priorities over people close to her.
She choose to trust other people than her husband. If it's before he care for her I might understand the endless distrust but he already show he care and want to do anything to help her so I still can't believe she still didn't trust him. Well if that's for the plot I think the writer is kinda sloppy because love story need a new obstacle not a repetitive one.
As for the acting, Dome and Margie got chemistry I can tell, it's not the best but they look good together. What I still can't tell is why they cast Pok? I mean beside the fact that his acting is awful, isn't it kinda awkward seeing hubby and wifey in the same project? (I still couldn't understand Thai drama casting real couple in the same project especially if they got bad chemistry).
As for the others I seriously doesn't really feel anything except for Hem's Mom and Nit's Dad story. This is a repetitive feeling I feel everytime I watch Thai drama, unnecessary characters or story. But I guess since they still need second or third couple, so friend couple and sist couple is needed. Though I wish P'Nok ended up marrying Khun Lim, he deserve her.
Well overall this drama is good though nothing new except for new coupling? (This is Dome and Margie first drama together right?) but I don't really want to rewatch it anymore.
Was this review helpful to you?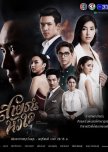 I've been wanting to watch this drama because of my love for Ronapee and Kwan. But it turn out this lakorn was a typical lakorn full of jealousy and complicated relationship between the characters. I'm tearing in the end while watching this lakorn, unexpectedly. Not just because of my wish wasn't fulfilled, not the love story between the leads, but it's the relationship between Narang and his uncle, the last 2 episodes made me tearing for the first time while watching this lakorn.
I'm actually tearing at what happen to Narang's uncle in the end, I mean he was evil and probably the source of all the problems that happening on that house. But somehow I feel deep down, Thun Chai always have love for his nephew and his daughters. It's just his anger always seems to step in before his heart.
After episode 10 aired, I'm curious to how they will wrap this one. Kinda get the feeling what Khun Ying will do in the end, somehow in my heart I wish her husband could convince her enough that he truly love her but she still choose the other way.
No doubt the acting of all the actors are great, they're top-listed actors after all. They all great in building their characters and showing it. And their chemistry is good, credits to the lead characters.
Music, well it's somehow match the feeling and flowing of this lakorn. It's sad and dramatic.
But I don't think I want to rewatch this drama. If I want to see James and Min again, I probably just going to rewatch Ronapee instead of waiting and expecting their other works together, again.
Overall this drama is well executed. If you're into jeaolusy and rage then you might wanna try, but if you're here for the romance or the longing of Pee-Kwan like me, then you might be disappointed.
Was this review helpful to you?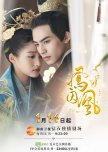 This review may contain spoilers
Major spoiler, read at your own risk.
Gosh, I just finish this drama and I got a lot to say. I'm so angry at the writer, I mean is it really the intention to write it this way or is there some kind of accident happen in the middle of writing or maybe its somehow a mistake? Lmao, pardon my rage, I kinda have a huge expectation for this drama but they slapped me with a disappointment instead.
First of all, TOO MANY PLOT TWISTS. I love plot twist, really, I would cheer in happiness for a good plot twist whether its bad or happy ending, but this drama really take it to another level. It really feels like this writer took every plot twist exists in dramaland and crammed it in this one. The first part of the story was fine then they just decided the leads need a new life to show that a mere human act really can't bring down a couple who are match made in heaven, but that's where it all started going wrong.
I wouldn't bother to explain the actors and actresses acting, they were not great but they were not bad either. The female lead acting is pretty good, her character and her acting didn't really have the awkward moment, and especially her facial expression, I kinda impress with her though the male lead is a one dissappointing act but it's kinda acceptable, he is not one who express feeling anyway so I don't really expect great acting from him. And personally I think, there are too many unnecessary characters. Like the evil character who didn't really do his job or a good character who have bad ending or stupid plot twist in the end. So unnecessary.
And finally, TOO MANY LOOSE ENDS. Like I said, there are some characters that here before gone without any explanation just because the leads got new life. And in the end where the leads can 'finally' be together they just decided it will good for them to start where they 'actually' meet for the first time without even bothering to return their old memories, like how could Rong Zhi know about that place, why he choose to hide there and why Chuyu just decided to visit her house secretly in the end (AND WHY THE HELL THERE ARE NO ONE KNOW RONG ZHI LIVE THERE THAT'S THE PRINCESS'S HOUSE FORGODSAKE). I'm trying to make sense every weird things that happen in this drama, for example that problematic ending. Like, maybe since they're in the middle of the war, so guards wouldn't bother to protect the empty house anyway. Or why the 'caretakers' didn't know about Rong Zhi, well he is Wei's so maybe Song's people don't know about him even though Wei almost take over Song(and the fact he used to live there). But then my logic step in and yelling, WELL PRECISELY ITS BECAUSE THEY'RE IN THE MIDDLE OF THE WAR, IF SONG'S HAVE BEEN TAKEN OVER, SHOULDN'T THE ROYAL HOUSE THAT GOT SECURE FIRST? AND THEY ARE IN THE MIDDLE OF THE WAR, WHY THE HELL CHUYU WOULD RETURN TO HER HOUSE RISKING TO GET CAUGHT EITHER BY SONG'S OR WEI'S PEOPLE? lmao this drama making me crazy I'm sorry.
Not just they didn't return the leads memory, they didn't have many skinship. I mean I don't even expect any kiss, but they are the leads forgodsake, and they are married AND they love each other. If they want to show an innocent love, they should've execute it better than this. I just couldn't feel their innocent love. All I can feel is their love life are so wasted I wish they just never meet again after they forget each other and live their own life.
Good thing about this drama? Maybe OST? I like the opening and the ending songs. When I watch drama I usually skipped the opening and ending, but I actually enjoy the songs that I stopped ff-ing to watch the ending and the opening just to hear the songs.
Rewatch? Not a rewatch material, but if someday I miss them, I'll probably just watch their cute moments together and end with it.
Was this review helpful to you?