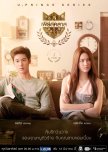 This is one of the best stories from the series. The characters had depth. I think the four episodes are enough because they were slightly hinted on the kiryu series. The male actor is really good looking. I think we can definitely say that he looks more thai with his features. The role of a serious, quiet but sweet and caring guy suits him best. I loved Minute as well, the actress played her part well, being spoiled, funny and genuinely good inside. I have watched this lots of times. I think the story will transcend not just to teens but to the adult population as well.
Tsundere feels!!!'
Was this review helpful to you?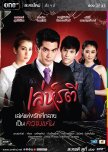 I am always a fan of arranged marriage dramas and I must say that this is one of the best that I have watched. If I fell in love with the main heroine well it is no question that the hero was in love as well. I loved how the pacing of the story is perfect for the main couple. I have a second couple syndrome as well because the chemistry between the second couple was just too cute to ignore. The villain was great she made me cry with her acting.I have watched it many times and will continue to watch it as I please. :)
Was this review helpful to you?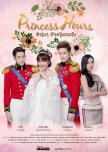 The story is a ten because it is a remake. The cast .....as the series progressed I thought to myself, others could have done better. The music was so - and -so doesn't give you LSS feels and the rewatch- nope I am not gonna watch this, I would rather watch the lengthy Goong than this.
This had a promising start but this drama turned out to be a disappointment. It was such a waste because it was obvious that they had spent a great deal of money for the production. I managed to watch the first few episodes with much expectation but as the series progressed I couldn't watch any further. At times I did try to pick it up but it just got too stale for my taste. As a remake it was a complete disappointment. Most of the weight of its failure went to the actors and how the plot was executed. The original Korean showed character depth and development, but here the series is almost done but still they act like a bunch of elementary kids. I am also uncertain if there was a non kissing clause in the main female lead's contract but if it turns out to be true then it is a disappointment. There are some drama that have no kissing scenes but still managed to deliver but this one just went around the bush, it is not even a push and pull. This drama failed me so much, It failed as a romance genre because the main leads are just too cringy to watch with all those fake kisses. The villains are just plainly annoying. This drama will go into the archives that I assure you. Hey it is just my opinion.
Was this review helpful to you?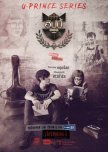 This one right here is a story that took love to develop. It is not your typical boy meets girl and they become physically attracted to each other. I think the story line was awesome with great delivery. It is a story that love can be found in unlikely places when people take chances. This part is a stand alone. If this was a solo movie it can be great itself.
Was this review helpful to you?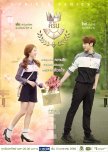 This is a light hearted drama but nevertheless fun to watch. The girl is genuinely pure and lovable as a character.
Was this review helpful to you?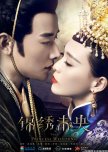 I just stumbled upon this on you tube and watched it because I saw Vaness Wu but my gosh this was one hell of a ride. It is an addition to my list of historical dramas. I did struggle to finish when I was already in episode 30 but nevertheless this drama is worth the time to watch. :)
Was this review helpful to you?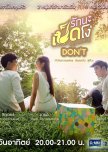 The story is pretty unique. Her phobia is reasonable and realistic. The overall story is great with unexpected plot twists.
Was this review helpful to you?