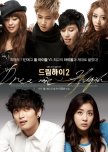 I was trying to wait until the season had finished before writing a review but I don't think I can wait any longer >.<
I'm going to start by saying that I didn't hate this drama. In many ways it was really good.... however..... compared to season 1, Dream High 2 is a little disappointing.
I like how the plot this time round is completely different, I liked that there was a new cast of actors to play with and that the writers gave us an entirely new story of the problems idols face once they've 'made it' rather than more students trying to achieve their dreams of becoming idols. I also like that the couple pairings could go either way, this drama has kept me guessing the whole way through (but often for the wrong reasons).
The story had a lot of potential but I felt was slightly let down by the characters. Hae Sung is fairly lukewarm, she doesn't have much fight and her relationships with other characters are unclear. For example 14 episodes in and I have no insight into how she feels about Yoo Jin. And what reasons (besides the fact he's an idol) does she have for liking JB? I just don't know.
Im Jae Bum did very well to get the part of JB as his debut part and I initially felt his character was very strong. I disliked him for his arrogance but at least I felt something about him. As the series progressed his character became more and more confusing, I failed to notice the point at which his character began to change and develop, it went from one extreme to the other so I can't decide if anything he actually does is serious or not. Furthermore the JB and Hae Sung story line is unconvincing, both characters are so watered down and fickle that I just can't work out what their motives are for doing anything.
Yoo Jin was one of my favourite characters but I also felt as a main character, there should have been a little more focus on him. He seemed to get shunted into the background slightly towards the second half of the drama but every second he was on screen I enjoyed. He's funny and his emotions are convincing, his 'G minooooooor' had me in tears of laughter.
Overall Rian was by far the best character in this drama. I began the series thoroughly disliking her but as I came to understand her more she began to grow on me. She's the only character, in my eyes, that really shows a true passion for performing. The others didn't appear to have much fight in them, however much they claimed they did, for this reason Rian shone in this drama more than all her co-stars put together.
One redeeming feature of this drama was the music, there wasn't one song that I disliked or bored me and 'B class life' is probably one of the catchiest songs I've ever heard. The drama really lives up to Dream High 1 in this category.
Overall I did enjoy this drama, the individual story lines never dragged on for more than a couple of episodes each and SOME of the characters are likable. However after about eight episodes or so I stopped feeling excited about new episodes coming out. I think it was the characters that did it for me, I don't think the actual actors are to blame but the way the characters are written, many being weak and unconvincing.
I was putting off writing a review in case my views on this drama dramatically changed, but with 14 episodes of dreary characters and confusing plots I don't think there's going to be a sudden change in the last two episodes. Sad but true.
Alone I think the drama is pretty good, but anyone who watched Dream High 1 will agree that in a fight, Go Hye Mi would definitely floor Hae Sung.
Was this review helpful to you?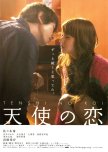 I didn't know whether to watch this film or not, I'd never seen the lead actress in anything before and wasn't crazy about the age gap between the leads (I'm shamefully notorious for picking dramas and movies with ikemen male leads). However I'm glad I gave it a shot because this is one of the most enjoyable Japanese films I've ever seen.
Sasaki Nozomi was outstanding as Rio, I was seriously impressed with her ability to master every emotion out there from tragic lover to cold ice queen to bubbly school girl. I often find angsty characters a bit of a bore however hard their lives are but I loved Rio! Her friends were equally likable and I almost wished we could have seen a bit more of them but overall I'm glad the story didn't try and steer off into millions of sub-plots that never get developed like a lot of movies do.
The thing I loved most about this film however was Tanihara Shosuke as Kouki. He was such an ordinary guy, nothing special about him, but the way we saw him through Rio's eyes made him appear to be the most special man on the planet. I was initially put off by the age gap but a few minutes into this film and it was completely forgotten. Straight after watching the film test yourself, would you pick Kouki over a thousand Matsujuns? I felt I could and would (if such a miracle ever occurred).
The story was touching, sad and the leads relationship felt very real, overall a romantic, interesting and heartbreaking film.
Was this review helpful to you?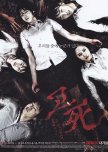 After thoroughly enjoying Death Bell I had slightly lower expectations for Death Bell 2 simply from previous experiences with sequels (especially horror sequels). However I needn't have worried because this film is just as good as the first one.
It took quite a long time for the killing spree to start but no second leading up to it was wasted. This film had a brilliant story behind the horror and whilst most horror films are more sadism than substance, Death Bell 2 had a great balance of both. In fact, the deaths were so imaginative and disturbing I hope never to meet the writers behind the script!
I was interested in seeing Ji Yeon in a horror role after only seeing her as catty Rian in Dream High 2. I expected her to be ok but she surpassed my expectations. She had the same shy, slightly twitchy yet 'tower of strength' personality I loved in Nam Gyu Ri's character from Death Bell 1 whilst being completely different, and most of the boys were easy on the eyes (the ones who managed to stay alive long enough to get a good look at anyhow).
The music's hard to comment on as the film was so intense I barely noticed it and the most effective scenes were the killing ones where silence or indescribable music boosted the scary atmosphere. The music I did notice at the beginning though was great for setting the scene.
Overall the film isn't too gory (although there's a lot of blood) and not that scary so if you're a human jelly, like me, then you won't need to find anything to hide behind before you watch. I've given Death Bell 2 a rewatch value of 8 just because I feel once you've worked out who's behind the killings and who's going to be killed, the element of surprise might be lost and make rewatching less enjoyable (but am going to rewatch anyway!)
A great film!
Was this review helpful to you?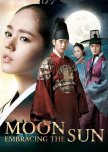 This was an enchanting drama! I thought at first the beginning was a little slow and in true slowpoke style it took me a while to realise that the young actors were the child versions of the actors I kept expecting to see (this was probably my own fault though for getting so excited at the prospect of seeing Kim Soo Hyun dressed up as a king). However once I got over my own confusion I enjoyed every moment of this drama.
The child actors were brilliant and in fact I found myself missing them when they finally grew up. One thing I loved about the transition between the child and adult actors was the fact that the adults still resembled their younger counterparts. I had no difficulty working out who was who when they grew up and the acting from every character was outstanding.
Every character was perfect in their role and no character was unnecessary. The emotions that they managed to express... there's enough tears in this drama to fill the Pacific Ocean! I almost drowned during episode 20!
The story was also very original although sometimes was a little predictable. Still, I often found myself wondering how the characters were going to get out of the mess they'd got themselves into. The ending was very satisfying and no story line was left hanging.
Although all of the music was great, a couple of songs didn't seem to fit the genre of the drama. This wasn't much of a problem though and the music overall was outstanding.
I usually find historical dramas a little dull but this one kept me intrigued till the end. I would have watched it just to look at the amazing costumes they wore. This is a very colourful and mesmerising show.
My only criticisms are the story dragged on a little long and I got a bit tired of some of the characters. Without mentioning any names, I sometimes felt like screaming, "JUST GIVE UP!" There were also a few moments that should have been serious but were actually just laughable, how the bad guys seemed to have an endless supply of incompetent ninjas for example. Also after such a long drama, some of episode 20's moments felt a bit rushed and the amount of wailing that went on was understandable but slightly irritating.
However, overall a great drama, I will definitely be rewatching.
Was this review helpful to you?