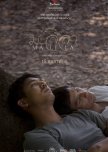 If you are looking for a sweet boy love story, this isn't it. Turn away now if you are looking for Love Sick, Make it Right, SOTUS, or anything like that.
This is a love story, but there are many sad parts to go along with the love. In fact, the whole movie is a bit bittersweet, but that was OK. What I didn't like was the gory parts in the end. I guess it was the point of the movie, and is very dramatic about how they go about expressing it. This movie is definitely what I would call R rated, or at least meant for a mature audience as the saying goes. Don't eat dinner when watching this, and don't watch if you have a weak stomach.
The cinematic performance and directing was fine. I can find almost no faults in that. The music was appropriate, and gave feeling to the story. The story was a little hard to follow at the end, but I guess it makes sense if you think about it more as a broader theme rather than the exact actions going on.
This movie just wasn't my thing, I prefer a little more positive or happy spin in my shows and movies, and this was a bit depressing or even disturbing depending upon how you look at it. That is the reason for my low overall rating, and rewatch rating. This probably would probably win awards at a film festival, but sorry to say, I won't watch this again.
Was this review helpful to you?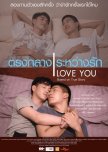 This review may contain spoilers
The story starts out when the boys are all teenagers, probably when they are 17 years old or so. We get to see this portion of the story through flashbacks, but it makes sense to begin here.
Per is new to the school, and he loves Ball at first sight. Trouble is that Focus also secretly loves Ball and they have been friends for a long time. Per pops onto the scene and is apparently attempting to steal Ball from Focus. Per demands and gives lots of attention of Ball, and Per also kind of guilts Ball into spending a lot of time with him. Ball claims it is all innocent, that he is just being friendly with the newcomer when Focus becomes jealous.
Flash forward, and Ball and Focus are getting married. All their school buddies are getting together for the wedding. Of course Per has been invited, and he shows up after being "missing" (supposedly overseas for school) for many years. Tensions ensue, and...
What we don't know is what comes next. This series is incomplete, and it appears they only released 3 of the unknown number of episodes. It sort of cuts off in the middle of both storylines.
This is beautifully filmed, and the music and scenery are terrific. The story is great, what there is of it. I would love to see how this ends. It has lots of potential, and I don't know why they didn't release the remaining part of this series. There are nearly 100,000 views for each episode on Youtube so it seems people are interested in this series, despite not being intact.
If you can stand that this isn't complete, it is worth watching. I gave everything high marks, but low overall only because of only having 3 episodes. I would love to come back and revise this if or when I get to see the remainder.
Was this review helpful to you?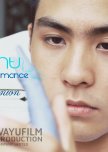 I will keep this short, and just say you MUST watch this if you have watched the first series. It is shocking and unbelievable, and I don't understand how this happened! I mean, I get what the parents did, but just WOW. How can this be happening? How could everyone (friends, family) be so cruel to Bank? Did nobody think of the repercussions once the truth comes out? Everyone but Bank knows the truth, how can they keep it secret forever?
Hopefully the second season will answer all the questions raised in this short movie. This is the next best thing since "Who shot JR Ewing" on the original Dallas, or the original Melrose Place craziness.
Was this review helpful to you?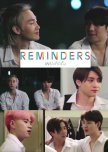 It was great to see all these actors again, and with a happy ending. It certainly isn't Shakespeare, but there is a cute story with all three couples. Just don't get hung up on the fact these actors were in previous series together, there is nothing in common with those other characters. There really aren't any loose ends or major holes in the plot, which is nice for a change.
Simply take this as a new short movie, and it will be a fun distraction from the real world for a couple hours.
Was this review helpful to you?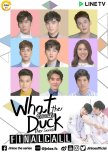 I don't want to give away too much, and I am going to try to not have spoilers here, so I will try to keep things as generic as possible. You may want to skip the last paragraph though if you haven't watched the series, although I don't think it gives away too much.
The acting was great. I can't fault it, or much else about the music, casting, or overall production. Part two was worth watching to see more of the characters and actors, but it wasn't as satisfying as the first one. I think it needs a part 3, but closer to the tone or plot of the first series.
The story was not as good as the first part as far as I am concerned. It seems like they had planned to do a longer season, but for some reason cut it short? It sure went in a dark direction a few times, I don't know why they had to go that way. There would have been different ways to accomplish the same thing. What was the point of the drugs? And the sexual assault stuff can't be permissible in Thailand any more than it would be in the USA? It is hard to believe that they intentionally wrote this second series as shown from the plot of the first series. Like someone else commented, it is like a whole new set of writers and a whole new storyline. Maybe it is poor editing decisions that got us here?
I liked the new couple that they introduced (both cute!), but they didn't even begin to tell that story. Wow, they could have done a whole series on that mess! I would have rather seen more of the main cast, and left out this side story, if it meant closing some of the loose ends of the main couples. I also would have rather seen more of the side characters from the first series and closed some of those loose ends. What about Beauty and that gang? Did that all blow over somehow? What about Man and that girl he was chasing?
As far as the ending, all I have to say is What the Duck was that? I kept thinking that Oat or Pop (or both) would back out at the last minute. What about the new couple? What did they have to say to each other? That would sure be an awkward conversation. What about Pree and Rambo and Pent? That whole story line seemed to just disappear. What about Rambo's forced marriage? What was the point of Pree and Rambo in either series, looking back it almost looks like the marriage plot was filler material.
Was this review helpful to you?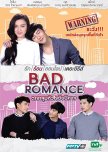 I probably watched these in the "wrong" order, but I watched both of the "Together With Me" series first, and then Bad Romance. I am sort of glad I did it this way because if I had watched this first, I might not have watched Together With Me. I thought it was the weakest of the 3 series, and I gave it a lower rating than the others.
I will start off by saying I LOVE the theme song, and most of the music throughout the series. They did a great job here. In general, the production quality was great, video and audio quality were very good. The english translation was not as strong as some series I have watched, there were a lot of blank [] (no translation) and [don't know that] sprinkled throughout the series.
The story was very much about the Cho/Yihwa relationship. It was nice to see it develop, but it sure took a long time and lots of twists and turns to get there. Korn and Knock get a small secondary role here, and they deserved more. Thank goodness they get their chance in the other series. This could be said about all the couples on here, but Korn/Knock especially need to learn how to communicate! So many misunderstandings and hurt feelings over nothing. Of course, that is the whole point of a drama and it would be boring without it. Like someone else said, it should have been called "Terrible Romance" due to everything that happened here. Poor Cho, how can one person have so much happen to him in one TV series?
I would have liked to see a bit more about the other (secondary) couple's relationships. I especially wanted to know more background about Pae and Martin and some of the other characters. Some plot points like the relationship between the teachers wasn't really ever clarified as far as I am concerned. Were the teachers a couple? Martin is wealthy? Nobody ever visited Tanguy's apartment? And what about Chinook? So many unanswered questions!
The mystery happenings throughout the series are all (of course) neatly wrapped up at the end, with a pretty big plot twist. I knew who was NOT causing these strange things throughout the series, but I didn't know who WAS until the end. I could have done without the creepy happenings, and just make the person be more straightforward with their feelings. Not like that particular topic would have been taboo in this circle of friends. Again, there wouldn't have been a series without the drama, but it could have been handled with less (literal) craziness.
I would like to see a fourth part to this series with the secondary couples of this show getting a more major role, and Korn/Knock and Cho/Yihwa having a secondary part. Part 4 would wrap up some loose endings in both this, and Together With Me.
Was this review helpful to you?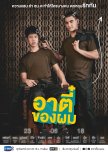 After reading these reviews, I think some are a bit harsh. Sure this isn't a full-featured Hollywood production with their budget and production values, but it is fine for what it is. I have seen many popular soap operas from USA and Mexico that had worse plots than this. I think most of these Thai BL movies all have similar plot holes and "why did they do that?" moments, and this isn't really any worse or different in that regard.
I can see where people might want the amped up drama, but some of these series are way over the top. This was more of a sweet story of boys falling in love without too much frivolous melodrama or crazy sound effects. I like how this was different than many of the Thai BL series which are centered around school. In this series there are a lot of real life, day-to-day type settings and situations . The story didn't seem all that out of the ordinary for teenage boys and how they talk and interact in real life.
The actors are cute, and Mork/Tee and Morn/Gord have good chemistry. Acting was pretty good for young inexperienced actors. I hope to see more of all these actors in the future. There were a few racy/sexy scenes, but no actual sex which I think is nice compared to American TV where they seem to jump into bed within 10 minutes of the opening. I seem to see that trend in many of the Thai BL series which is refreshing.
There are some production quality issues, and oddly they often seem to be worse in the later episodes. Sound quality is poor at times, but luckily I am watching English subtitled so that doesn't affect things too much. I feel sorry for the translators though, it couldn't have been easy deciphering the dialog. The story could have cut a few scenes and expanded a few others, but overall I get where they were going with the plot.
Was this review helpful to you?