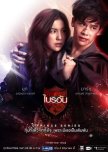 I personally really enjoy the entire U-Prince Series but this is the most anticipated one for me and it certainly lived up to my expectations
It is a really funny drama with funny characters. Mantou has parents that are really humorous and they adore her a lot as well. I must admit that Mantou's stupidity really frustrates me at certain part of the dramas but she is a really adorable and understanding girl. This drama is really worth watching and rewatching because it is really funny and the plot is fantastic as well.
Was this review helpful to you?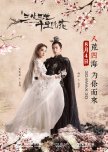 Really expected a lot from this movie because the drama was really fantastic. However I got really disappointed as the story line was really confusing and it was really strange.  The characters in the movie was really strange if you really compare it to the drama . But the main points were there hence it was kinda worth watching but i would not rewatch it. For those who have yet to watch the drama, this movie will actually seem very nice and magical.
I watched this movie cause of the drama and the casts in this movie ( I love YangYang and LiuYiFei)
Was this review helpful to you?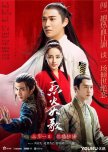 I waited till the drama was completed to watch it and didn't really expected the drama to be super good ( decided to watch it because the casts were really similar to SanShengSanShi's casts) but DAMN I was wrong this drama is definitely worth watching!!! It's a super great drama. The love YinXue has for RuGe is so genuine that it touched my heart <3 Though the last few eps really confused me (thought that the entire movie was YinXue's dream HAHAHA), i rewatched the eps once more and I realised that I was hella wrong oops.But I felt like the ending could've been better. Anyways, if you're looking for a drama that will make u tear up a lot YOU GOTTA WATCH THIS. These are just my thoughts about the drama hope it helps people that are hesitating on whether to watch this drama :)
Was this review helpful to you?