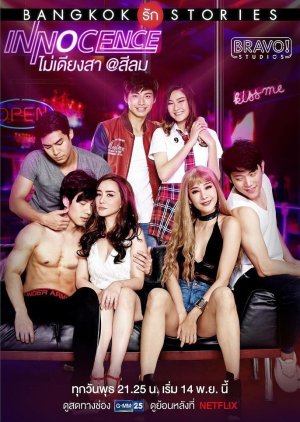 Fun to watch
I think this show deserves a better review. I actually really enjoyed watching it. Admittedly, a lot of the criticisms are true, the story is highly unrealistic, stretched thin, and uneven in many places. Some of the acting is not convincing, especially from some of the newer actors, though Claudia and Simon were both amazingly portrayed.

In my opinion, what sets this series apart are primarily two things. First, they tried to create something fun, exciting and most of all entertaining. It's a comedy-drama that succeeds in making the audience smile most of the time and occasionally cry. The characters and situations are exaggerated beyond expectations, but it isn't meant to be taken too seriously, it's more like a comic book brought to life. The second thing that makes this series special is the styling. Lot's of bold, saturated colors, fast camera changes, energetic music. It's almost like watching a music video. To underline the styling, one of the characters is a free-runner, emphasizing the energy of the production. Everyone looks like they just walked off a fashion magazine photo shoot. One memorable scene is when the wealthy Jennista walks down her spiral staircase wearing an all black dress with a white cat in one arm, probably inspired by Vogue from the 1930s or 40s.

In an interesting twist on the typical love story, here it's the men who are pure, innocent and devoted to their lovers while the women are fighting and generally making a fool of themselves. It's nice to see the stereotypes switched around.

If you're on the fence about whether or not to watch it, just watch the first 15-20 minutes or so. You will get a feel for the style of the show. It doesn't get any better - or worse - after that.

I would love to see the production team create a new season, though perhaps with new characters.
Was this review helpful to you?