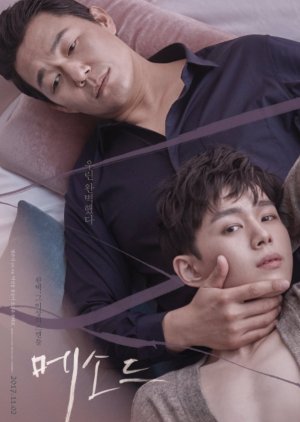 This review may contain spoilers
So this movie is out about a year and I watched him couple days ago, my heart really almost exploded and just by the fact that im in love in BL or M/M genre.

The movie is good! and I love him. but first, not bad but not good either;
1. the movie was to short for me.
2. their relationship became so intense in a second, so many things were missing, moments, words and understanding between the two.
3. Missing details in script.
4. superficial character, we don't see what is happening in the character life.
5. attempt to show cheap romance.
6. fast way for award/nominated movie using their gay story.

what i love the must;
1. Korean movie that are making a huge progress in the LGBT world.
2. they show a (REAL) kiss among men and was not ashamed of it.
3. very famous actor take part in this movie (park sung woong).
4. age gap.
5. oh seong hoon acting is everything.
6. movie inside movie type of thing.
7. the play itself, i love it and i would pay to watch it in real life.
8. special connection between the actors.
9. the kiss - i love it, it's takes so much courage to play as a gay and that kiss was a total devotion, so passionate, i can't imagine how hard it was for them to kiss like that.
10. a feeling of no judgment in the movie for their gay relationship.
11. and for the last, seunghoon again, he is so sweet and adorable, don't understand how the hell he is not famous.
Was this review helpful to you?