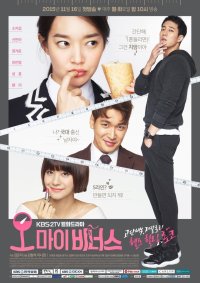 I loved it, when I can watch a drama and feel giddy and happy despite evil backstabbers I'd say success. This is not your serious, plot twist, EVIL SIDE heffers that don't give up, change mankind or heal the world drama. The music was beautiful even though I had 0 clue what the translation was to English.
Why I loved it so much - It's light, romantic, sweat, cute, make you a believer kinda drama and even though I did shed a few years they were gentle tears not ugly bawling tears. Plus, it shows that you don't ALWAYS have to end up with your first love as most of the other dramas would have you believe. The cast is great and I could watch them all day which is what I literally did w/o me even knowing it. The leads have great chemistry and I believed in there romance one dimple and sexy muscle at a time. There were some serious issues mentioned here, weight, self hate, over coming obstacles, abandonment, acceptance, being lonely etc. etc. despite that it was fun to watch. The leads looked like they were enjoying themselves & got a long well so you felt at ease watching them. Even the "bad guy" & "bad girl" you kinda hoped that they'd figure things out and become happy also. Yes lets hold hands and forgive. I'm happy I watched and thought it was surely worth it. Were there flaws, probably but I was in love with the cast and their story so I didn't care less. Loved So Ji Sub (hum a na hum a na, YUM whatever he's selling I'm buying) I'd loose weight for him too. lol. Also Loved Shin Min Ah, ever since I saw "My Girlfriend is a Gumiho" I think there is something special about her and watching her brings a smile to your face. Loved the other cuties Lau Henry & Sung Hoon, would not kick them outta bed for eating crackers.
On a closing note, the drama wrapped up nicely; great ending and tied each of the stories up with a nice big bow on it.
I probably would have given a 10; if I saw more muscles for a longer period of time. LOL
Was this review helpful to you?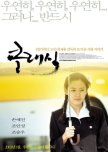 Classic
1 people found this review helpful
I am happy I finally watched this. It's a beautiful story, some tears shed but still beautiful. The acting was great and I am always happy to watch Son Ye Jin & Jo In Sung. Overall Classic is a classic great movie to watch.
Was this review helpful to you?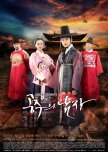 I loved watching this drama however i felt I had more unanswered questions than answers at the end. I wouldn't say I loved the ending but I felt like I missed something. I think the soldiers guarding the nobles etc were bad. If you are guarding such an important figure you should be able to fight. YOu should be the best of the best. It was like having a bunch of florist fighting as guards, they could barely defend themselves. They lacked the skills needed to protect someone important. Therefore I was yelling at the screen half the time. I think it would have been great to be shorter but I guess you need all those episodes for the build up of hatred and frustration with certain characters and situations. The story was great, filled with everything to get you glued to your seat to watch. Hatred, jealousy, love, misunderstandings, lies, a big bag of betrayal, lust, envy, cuteness fighting etc etc. good old fashion evil and mix in a Romeo and Juliet kinda love. I thought the characters were fantastic and you may shed tears a few times but you will yell at the screen. My problems with the drama was the unanswered stuff at the end and the big WTH, when did that happen and where is everyone else? the KinG, I was kinda speechless. Does greed really pay off. I imagine stuff like this does happen in history no matter the country but It was kinda sad also. Does it benefit you to be king when most want your head on a platter and do they really allow you to rule when so many strings are pulling you at once if you manage to stay alive. seems like you are better off being a common folk. Like i said I loved watching this drama however I am conflicted on the ending. NOT that it was horrible but I would have liked a more polished ending. Acting was great from everyone, main and supporting alike.
Was this review helpful to you?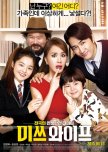 Great to watch, the eye candy that is Song Seung Hun was great also. Uhm Jung Hwa constantly impresses me; I'm enjoying her the more I get to see her movies and dramas. Great talents on this team of actors and behind scenes etc. Hats off to the Great cast. Heartwarming and lesson learned, nice twist. predictable and yet enjoyable. Tear jerker moments but then nice ending.
Was this review helpful to you?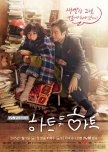 Loved watching Choi Kang Hee as always, loved watching Chun Jung Myung ever since I saw him in What's up Fox and also Loved Lee Jae Yoon, he looks so strong and plus loved him since I saw him as a cop in Cruel City. Why does his characters always look like they have bed hair. Just rolled out of bed with his wild hair, lol. I think the leads are all very talented and worked well with each other. I enjoyed the story and characters however I felt a disconnect from the show which I can't 100% put my finger on. What is revealed at the ending kinda throws me for a loop, why would these characters do that? won't spoil the secret but to me the characters were irresponsible and selfish. The show still ended well and some loose ends were tied up. Maybe I just kept finding a fault that if she could do her makeup and disguise as a grandma and enter out in the world why couldn't she do that for herself. She went out and spoke to people and did this as a grandma in disguise but couldn't do it for herself as a young woman. Although you are still hiding behind a mask by doing that anyway. But it was like she built a prison for herself and missed out on so much for herself. Education, finding good friends. Maybe she could have went to school and found decent friends that would have loved her for herself once she built the courage to reveal her illness to them. But as usual, easier said than done when you have a phobia and it's drama land. I still enjoyed it even though I found something missing. Also thought the music was very nice as well.
Was this review helpful to you?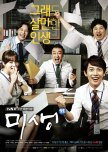 If you are looking for romance then this may not be for you. I think you may have a better understanding of the film if you are just starting your career or have been working for some time. YOu can feel for Jang Geu Rae character at times. Sometimes you feel angry for him, with him, saddened or you just feel inspired by him. The film kind of draws you in and before you know it you are hooked. Cheering the characters on, it shows how the workforce can be a brutal place for men and women but for the women in this film, I felt as if they were just down right abusive towards them. I've never been in that type of environment where as a female employee you were just disrespected and had to put up with crap. Very much like hazing in the workforce but the characters pushed thru and overcame their obstacles which is the part that you cheer for and hope and wish that they would grow from the experience. Certainly great to watch despite my wishes to see some romance but It was not even needed since you begin to focus on the characters and their hope to better themselves in the film. Thumbs up, great film. It's like watching the behind the scenes of what actually happens in some people life's in their offices. It's showing real life experiences.
Was this review helpful to you?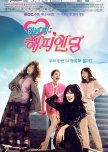 I knew I would love this when I heard absof-ing-lutely. The drama was great and had some real life situations and mature topics, love divorce, dating, marriage, re-marriage, hurt etc etc. I loved the characters, the kids were cute and loved each of the main characters story. I might even say I still loved the supporting roles even the "bad guys". I would love to have seen more of some couples but I guess it just didn't happen the way I wanted. LOVED the ending and thought each episode had something relatable for me. Lots of funny moments and WTH moments and I hate that person moments. I think some characters grew on you and some You began to understand with much scrutiny. In all, I enjoyed and loved certain scenes and wanted more. For me it was possible to branch out and created other dramas based on the other couples (the cheater husband, younger older/older and the rekindling romance couple). Still happy I watched and happy I finally gave this show a try.
Was this review helpful to you?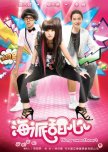 I enjoyed the concept of the story but for me it was rough to watch. There were some funny moments and lots of cuteness and eye candy. But the over acting and exaggerations I did not care for. There were so many cliches(crazy stalker, crazy misunderstandings, meddling mother and mother types & the list goes on and on) happening here I couldn't tell what genre I was watching part of the time. I would have enjoyed the drama way better without the over the top, OVERACTING AND Silliness, or even if it wasn't through out the first 7 episodes. Don't get me wrong I like comedy and the cute stuff but I think it was just so much here. I loved the actors which is why I gave it a shot but for me it was hard to watch. Still love the actors. The end wraps up things but I still did not like the aspect of it and what happened. Some may be happy but I didn't care for it, think the ending could have been wrapped up much better. I preferred Luo Show in Corner with Love which is where I saw him act last. He still was hysterical at times in this drama but it was too much comedic crazy for me. Still enjoyed Yang Rainie also but her character here was a little much for me as well. Lee Wei I actually enjoyed his character, he wasn't over the top and was very likable. For some a great watch but I'll pas on the re-watching.
Was this review helpful to you?
I will start by saying that Majo no Jouken is not for everyone. The content/topic of older school teacher and student is not an easy topic to begin with but for being open minded you could enjoy it. If the roles were reversed (older male teacher younger student) would this be OK? Would it have made a difference if they were college age vs. high school? All factors that I think would possible change your opinions on the subject and mine. I'm sure it happens often in society and in the world we see it on the news ever so often. Now I will judge this solely on this situation. I did enjoy the story and the topic. At first it was a little hard to think that this high school teacher could fall in love with her younger student and not automatically thing it perverse but I found myself cheering for them and hoping that they would just hurry up and get older esp. the student. I think the student filled a void in her life and so the attraction began. It's not fast pace but I think every episode was necessary in order to tell the story correctly. At the end of the drama, I was kinda sad for them and yet I was hopeful also. I think it's a good story to watch if you can move past the teacher/student thing. Lots of other things happened in the drama that were important as well, abuse, jealousy etc. still a good story and worth watching. Cast was great as well.
Was this review helpful to you?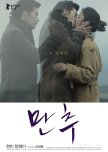 I enjoyed watching Late Autumn. It felt like dropping into the middle of a person's life, taking a peek in to see what's going on and then stepping back out and letting them continue their life. It's poetic, it sets a certain tone in the movie to be gloomy, no fuss, it's not trying to prove anything nor does it care for your opinions and it is that way because this is that point in their life. I think the story was well told. it's not a fantasy life and sometimes you meet people and they can change your life for a moment or an eternity. I loved the fork scene and the meaning behind it. it was comical at the same time very detailed and important. I think you would have to read between the lines to understand it. i don't think this movie is for everyone because it's not in your face with the story. I think you would have to focus to see where these characters are in their life to understand them. Who doesn't enjoy the perfect ending, you don't get that here. I think you get a hopeful ending. I mean (you hope that these characters will survive their obstacles in life and be better). I think both leads were great at what they did. If Hyun Bin was a dish I would eat him up without a question. The dimples are killer and the kissssssss, long but intense and strong. That kiss after effects could have lasted you a year and you would have been fine with it. loved the tone of the movie and loved the movie. Once again not for everyone but give it a try.
Was this review helpful to you?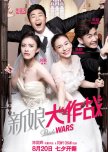 This version was OK. Similar to the American/original version but there were changes in the story and to the ending though the feel of it was the same. Best friends fight and best friends make up. I think I prefer the American version more. It had it's comedic moments and was cute, lots of cutteeee maybe too much cute for me. A flick to watch to kill time, with a happy ending.
Was this review helpful to you?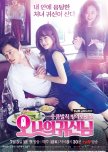 Not your typical romantic comedy. The character Kang Seon Woo is great, facial expressions are too cute and he was just fun to watch. Great chemistry between each of the charters. LOVED Shin Sun Ae character, fun and bubbly and just great to watch. Na Bong Seon character was lovely. Though I do not care for the that type of characters that are supposed to be mosquito voice weak and shy. I wanted her to take charge more and figure out what was going on and try to help the ghost more. But se grows on you and eventually becomes a bit stronger though was was not my favorite. Loved the mother daughter relationship between the Shaman and Shin Sun Ae character. The bad guy was good, he sure did do evil really good. He was like a light switch, back and forth between comical and evil. Great message from the drama. Enjoyed all the playful scenes between the cooks and the lead couple Shin Sun Ae character & chef when Na Bong Seon was possessed (or when her role required her to be upbeat and charming). STill great but I think I would have been even more pleased if I didn't have to sit through so many episodes. I was becoming impatient waiting for things to move along and people to figure things out. I even would go as far as saying that I would have been fine if chef ended up with the other girl.
Was this review helpful to you?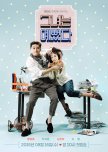 Just finished watching She Was Pretty and I read some of the reviews and some were brutal. I on the other hand loved She Was Pretty. It was fun, light, had hysterical moments, super cute kissing scenes, friendship (both sweet and mix in a little betrayal but nothing killer). The characters have great chemistry and I was entertained, I loved the ending and didn't counter any major problems. I loved how once the truth was revealed the characters dealt with it maturely and none of the extra "surprise evil ex girlfriend" or surprise major amnesia episode. I laughed and enjoyed watching everyone in their element. Now I will say that both Kim Shin Hyeok & Kim Hye Jin characters were a little off the charts. They were outrageously quirky and excessive in their character and embellishments but I think it was just who the characters were. Crazyyyyyyyyy and funny in their own way and they marched to the beat of their own drum. They still were enjoyable to watch and their friendship was fun as well. Ji Seong Jun character jerk and jerk and jerk but we all need a bit of a jerk in these films and then we get to peel back the layers to see how truly gorgeous, sexy, amazing and caring he really is. ? I saw Park Seo Joon in "witch's romance" & and I love him even more after watching this drama. I can only hope he is really pleasant and loving in real life as he is in the characters he plays on screen. Min Ha Ri character I wasn't sure if I should love her or dislike her but I think anyone could understand the situation and her feelings . Still their friendship of BFF's was nice to see (girls just wanna have fun). The ending was complete in a sense on the supporting charters but understandable. Loved the ending for the main characters, I thought it was thorough and complete (I cracked up @ the very end). I loved their relationship and connection in the drama. Also liked the co-worker characters, they were a great mix as well. THUMBS UP FOR ME. Enjoyed it all.
Now that I think about it minutes later after posting. It's crazy how the main female is considered ugly. Her only issue was pink cheeks. How is that ugly, kinda sad about what the definition of beauty and ugliness is considered. Would be hard for any female or male with a flaw slight flaw to live comfortably without ridicule on looks or weight. Low self esteem issues, yaHHHHHh.
Was this review helpful to you?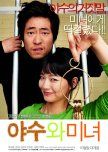 It's a light comedy, humorous moments with great intentions. Enjoyed it a lot. Was looking for a movie that wasn't heavy or too serious and this had the perfect balance. Great job by all the actors.
Was this review helpful to you?