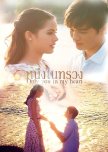 The story was good and everything, I really loved seening them bicker, but in the end it draged a lot, Like I was very frustated to the point that I just skipped to the end and the the main female lead still was being stubborn even in the last ten minuetes of the drama, like girl just say that you are going to get married with him and kiss him and let this shit be over  with,
The begining was great but I just didn't like how the end it dragged, at least it's a "happy ending"
Was this review helpful to you?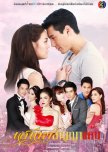 Well to start, it's a revenge story so most can imagine how it is. I liked it, in fact I loved this story, which is why I don't know why it has such a low rate. The main lead was great at acting, I kinda became his fan because of this drama. He was super in every thing, even in the times when he was cruel to the female lead, thought with how he was cruel with her in some ways that I didn't like , but it was a great drama. It kept me entertain and I didn't skip as I normally due in some dramas.  The female lead was great too, thought she spent the whole time crying and shit. The actress that played her was super great in projecting her emotions. The other two couple were cute two, especially the sister and Pink, even tho I would of like more scenes with Pink and the doctor. The ending was sweet tho, it wasn't as satisfying  as I would've liked.  Sorry if my review sucks, it's my first time writing one.
Watch it, I promise you won't regret it. ;p
Was this review helpful to you?