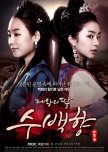 Would highly suggest this drama to anyone who is searching for a good Sageuk. Was wonderful from the very first episode to the last episode with no annoying slow filler episodes in between.
The plot for the story was very tightly written so there are no huge holes or what the heck moments to deal with. It was also a great romance as well as providing the viewer with great historical context. If you are looking for a historical drama to watch this would be my #1 suggested drama.
Also the episodes are short so the 108 episode count is misleading. It is not at all a hard drama to get through.
Was this review helpful to you?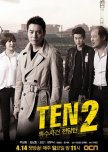 Was a very solid and slick police drama. I would say that season one and two are some of the BEST police kdramas out there. Always good plots, amazing music that sets the mood, and very sharp character development. I liked season one a little better but season 2 did not disappoint. Loved the ending scene.
Was this review helpful to you?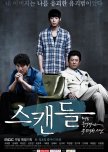 Scandal
9 people found this review helpful
I really enjoyed this drama. The main two men were really dynamic in their acting and I always loved watching them go against each other. Also the whole deciding if blood or circumstances makes you who you are was very interesting. Not a huge fan of the evil dad's casting. He just was way to young for the role (even though he is a good actor) and their attempts of making him look older were always distracting. It dragged a but around episode 29 to 33 but for the whole it was a really solid melodrama that was enjoyable to watch from start to end. And I really liked the ending as well for all the characters involved.
Was this review helpful to you?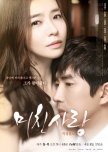 I really liked the first 50 episodes or so. Which dealt mostly with the romance and revenge parts. The next 20 episodes were ok and still was not to tired of the story. But the last 30 episode of this drama dragged so so so badly. Got to the point where you could tell they had no more story to tell and they were just dragging things out to finish the allotted episodes. If it was a shorter drama I would still suggest it to someone but when you are committing a hundred episodes for one drama I would say pass on this one and find something better.
Was this review helpful to you?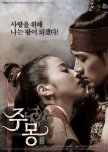 Jumong
4 people found this review helpful
Was a great show if you are looking for a really good history lesson. Liked the first 2/3rds but then started to get a little tedious. Could never really like any of the girl characters (and that is because of their development and writing not because of any issues with the actresses). There were a lot of fighting scenes and war scenes but by half way through the twirling and yelling was getting a little old for me. Over all it was a descent drama but I doubt I would watch it again.
Was this review helpful to you?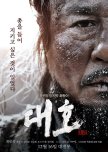 This movie had some beautiful cinematography as well as talented actors. Sadly, the story either never developed or what did develop went straight into "WHAT THE FUDGE WAS THAT?" territory. So many things from the half way point on made no sense and in the end, I thought that most of the characters actions were just plain stupid. Glad I supported my local movie theater for bringing in more Korean movies, but would never voluntarily watch this again.
Was this review helpful to you?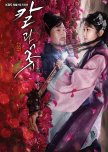 The best thing about this drama was the cinematography which was AMAZING.... However the writers just seemed to dwindle plotwise after the first 9 episodes or so. By the end I did not really care what happened to any of the characters. I just wanted the show to end so I could watch something better.
Was this review helpful to you?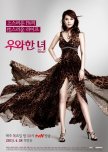 Started off so good and by the last episode I was not only ready for it to be over but I really did not enjoy any of it. Actually only finished it to watch their son who I adored from start to finish. Wish the writers had stuck with the strong storyline from the beginning and had not fallen into the confusing mess that was this shows 2nd half.
Was this review helpful to you?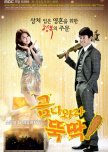 I actually really liked the first 40 episodes but then it felt like the writers all quit and they had people off the street start to write the scripts. Every character started acting completly different and it just felt horrible having to sit through an episode. If it had ended at 40 I would have given this drama and 8 or 9 overall but because of the awfull last episodes I give it a 4. I am actually dropping it at 48 episodes since there is nothing they can do to make this show end all right. The end SUCKS.
Was this review helpful to you?