The website is currently undergoing maintenance. Sorry for the inconvenience.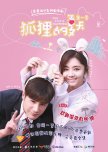 The drama is based on a Chinese novel. The main leads showed great chemistry with their funny & cute relationship journey. The show is not that cliche as I thought it would be. Just like any drama, there's characters that hate one another but not to the "crazy-evil" extent. Overall the show brought out more laughters and enjoyment during my watch.
Was this review helpful to you?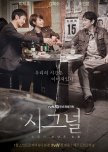 Signal
0 people found this review helpful
If you're into the crime investigation genre of drama, this is definitely one of the best. The cinematography is just amazing. The story plot was well written & all the main and supporting actors acted amazingly. The background music was well fitted into the show too. Every episode of this drama made me feel like I was watching a movie. Just remarkable.
Was this review helpful to you?