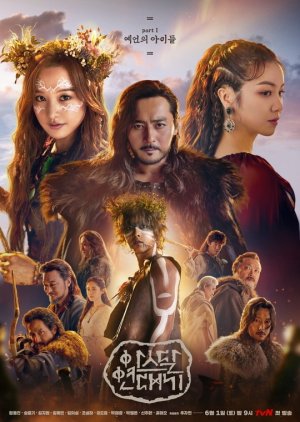 The first six episodes of the Arthdal Chronicles basically sets up the series. I think this series has a very strong start and I am intrigued to see where the rest of the series goes. Initially, the story is a bit hard to follow but as the first few episodes progress it is evident that it is laying the foundation for an epic story.

The cast is superb! Each actor is well suited for their role and the acting is top notch. The standouts are definitely Song Joong Ki, Jang Dong Gun, ​and Kim Ji Won. I do wish that certain characters were given more screen time but I hope that the seasons that follow will give the characters more time to shine.

I recommend this series and I hope the episodes that follow continue to be as strong or stronger than the initial​ few episodes.

Was this review helpful to you?