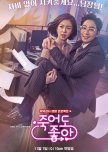 Arrogant males leads are not new to Kdramas, its the norm. What makes this drama so different from all the other dramas about arrogant male leads, is this lead is really trying to become a better person. The female lead is a strong and independent woman who cares for those around her. I love the leads and the journey that both of them take. This story is well written and the characters are well developed.
I highly recommend this series for anyone. Although, if you prefer dramas with a lot of romance and kissing this may not be for you.
Was this review helpful to you?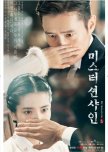 A beautiful story
This story takes a while to get into. The first episode is a bit confusing but after a few episodes I began throughly enjoying the story and the characters.
Best Parts:
The characters are so beautifully written and complex. Many of the characters are neither good or bad but are somewhere in the gray area.
The cinematography is gorgeous. This show looks beautiful and it is obvious that the production team put their best effort to make this show look great.
Weaker Parts:
I would say my only complaint is some of the characters I wish we spent more on screen time with them.
A bit of warning: This show can get a bit violent/ bloody.
Overall: This is become one of my favorite dramas and I think the drama with the best production value I have ever seen. I recommend the watch.
Was this review helpful to you?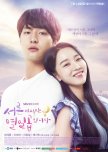 I love this drama. If you are in the mood for a very cute romantic comedy, this is the perfect choice. I love the characters in this drama. The leads had great chemistry and I liked all the side characters. The story isn't the most original but the characters make the story feel fresh. If you are in the mood for a relatively light fun story, with some tear worthy moments this is the drama for you. Another point that I would add, I think this is a drama I would rewatch over and over. My only negative is I feel like the finale could have been stronger, but it was still a good final episode.
Update: I just rewatched this drama to show to my Mom and I have to say this drama is even better on the second viewing. It just might be my favorite drama ever. (Though I just started watching dramas a few months ago so I bit of catching up on some of the older dramas. )
Was this review helpful to you?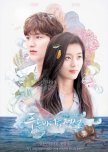 Legend of the Blue Sea is a good drama and I do recommend the watch but it had the potential to be great. The first few episodes of this series were great but somewhere in the middle the plot became convoluted and muddled. But it did have a strong ending to finish it.
The best part of this series is the cast and it was great to see Lee Min Ho playing a kind of different role from Heirs and Boys Over Flowers. I just wish they spent more time focusing on him being a con artist rather than some of the reincarnation plot.
The first couple episodes are hilarious and I adore them.
Overall, I do recommend the watch and it is good series. It is just disappointing that it isn't great.
Was this review helpful to you?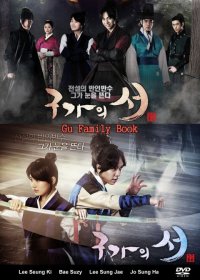 If I was talented enough to write a drama, I would want to write a drama like Gu Family Book. It had so many elements that I love, romance, action and fantasy all against a historical backdrop. At times this story had a very epic feel like Star Wars or Lord of the Rings, though at the end it did not reach its epic potential, I did throughly enjoy this series.
The cast is amazing! Lee Seung Gi and Bae Suzy have crazy chemistry through out the series. I also appreciated that Suzy's character stayed a strong female character through out. Other notables were Yoo Yeon Sook and Choi Jin Hyuk in very attractive guy liner.
Just a warning, rape is implied a couple times through out the series. Nothing is shown but it is definitely implied.
Was this review helpful to you?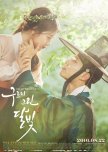 Love in the Moonlight is not that original. If you have seen any other historical drama then many of the tropes and storylines are the same. The best part of this drama is Park Bo Gum and the action. There is awesome action in this series. Park Bo Gum is a great actor and he proves it in this drama. He can express so much emotion with the slightest of movement. There are scenes in this drama where he is acting with his ears. (Yes you read that right). Unfortunately, the rest of the cast is not up to his level. I was especially disappointed by the lead female. Her character started off strong and but by the end was quite weak.
Was this review helpful to you?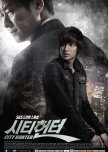 Story: The story of City Hunter is very compelling and will keep you on the edge of your seat waiting to see what happens. I think it is one of the most exciting k-dramas I have ever seen. The characters are very compelling and there are many twists and turns.
Cast: I began watching this series because of Lee Min Ho. I don't think this is his best series in terms of acting but he does well as the hero on his quest for revenge. The rest of the cast is good as well.
Music: The opening credits for this series is just awesome. It pumps you up and gets you ready for the show.
Weakness: I think the biggest weakness of this series is the ending. The ending seemed rush. I wished they spent less time on one story line to let the ending be better.
Do I recommend it: This is a complicated answer. At the current moment there aren't many streaming options for City Hunter that are legal. I know On Demand Korea is showing it but it is not subtitled. I watched it because I bought the DVD boxset from Amazon. I don't know if it is worth the price of buying it on DVD, although I do not regret the purchase. I do think it is a great series to watch and very enjoyable but at the current moment I would say wait until this series is available for streaming with subtitles. I hope soon Viki or Netflix will get the license because it is a great series.
Was this review helpful to you?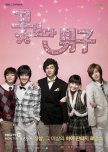 I heard of "Boys Over Flowers" awhile back, even before I started watching Asian Dramas. I avoided watching it because I was worried I that I would be disappoint from all the hype I had heard about the drama.
So what do I think?
The weak elements: The story is not the best. It is very entertaining but if you take a moment to think about it, you realize there are moments that just don't make sense. And some things within the plot happen with out proper explanation. I also wish that they would spend more time focusing on the main couple.
The strong elements: The characters and cast. I believe this show is the success it is because of the cast. The best part of the show is definitely Lee Minho. Without him, I believe this show would not be considered the classic, that it is today.
Overall, I do recommend watching it. I was very entertained watching it, and I could see myself rewatching certain scenes from time to time, and maybe rewatching the series in a few years.
Was this review helpful to you?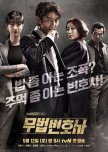 Lawless Lawyer has some of the best acting in any drama I ever seen. The four leads are all incredible in their own way. This is the first drama I watched Lee Joon Gi, and because of this show, I decided to watch some of his other dramas. Though after watching his other dramas, I quickly decided that he is a great actor but this is by far his best drama.
Music: The theme song is great. I still listen to the music from this show, even though it has been a month since I wachted it.
Action: The action scenes in this show are exciting.
Overall: This is a great show. If you have a chance you should watch it.
Was this review helpful to you?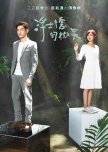 This drama is so good. The best way I can describe it is like the Count of Monte Cristo but with a twist. The acting in this drama is great. This is Marcus Chang's best drama. He really shows of his acting skills in this one. The leading actress is a nice contrast to Marcus's character. I like the mystery and the intrigue in this series. Though the plot kind of predicable there is a lot of character development through out the series. If I had to name one weakness, I would say that the ending wasn't as strong as it could have been but it was still a good ending.
Was this review helpful to you?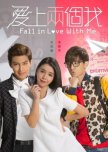 The first half of this series is amazing. Some of the best episodes of a drama I have ever seen. Then the second half of this drama is hot melodramatic mess and not melodramatic in a good way. Aaron Yan is the best part of this series. The premise of this series is great. I think this series would have great potential if it was remade, and just edited the melodramatic parts out. Would I recommend this series, well yes and no. I would highly recommend watching the first half of this series. It hilarious and very cute, then skip the middle portion and watch the last episode.
Was this review helpful to you?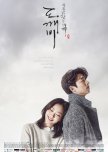 Goblin
0 people found this review helpful
This review may contain spoilers
Goblin is a very well crafted show. For most of the series it is a perfect 10. I have to say the highlights of this series is the cinematography, acting, and the witty dialogue. The two male lead actors their bromance is incredible and is my favorite part of the series. The weakest part of the series is the last few episodes. It felt like that the Goblin came back too easily and literally every main character died at one point in the last few episodes. I wished the made the main girl a bit older. It felt weird that she was with the Goblin in high school. Other than those complaints, this show is very well made and very enjoyable.
Was this review helpful to you?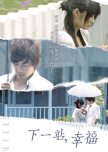 Autumn's concerto is melodramatic in the best possible ways. I love this series. I cried and laughed through out this series. It is definitely an emotional roller coaster. I want this series to be remade, just so I could have the opportunity to rewatch this story. Even though occasionally I will rewatch this one. My favorite part of this drama is the little boy actor. He is so cute. The only weak spot in this drama is there are unnecessary side stories and the female characters can be portrayed as weak.
Was this review helpful to you?