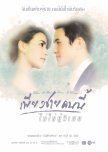 Arranged marriage, poor woman, jealousy, family problems .. And everything that makes a good melo lakorn you can find in this drama. What make it worth watching? I really liked the way the story came together and the way the characters grew. Ma James did very well as Sattawat (since this is only his third drama) and it was great to watch the chemistry between him and Kimberley (no need to mention that she's an amazing actress with emotional eyes). She did a great job as Anusaniya: a rich heiress who believes that all the men who approachs her, only do this because of her father's money. The character I really enjoyed watching was Mirantee, it's really nice to see a beautiful friendship loyalful dramas ,, She was a good girl with a beautiful heart. The bad were good in their way, but sometimes they are really over the top (it seems normal to be really bad and mad at lakorns). The only thing I really disliked was that the main male protagonist sometimes acted very dumb, he kept making the same mistakes or being too nice ..
If you want to try something melo with a of fairytal love story, this isn't the drama for you. But if you want to try something that makes you think about family matters, or how much you can do for you loved ones (this being good or bad things) or how much can jealousy transform your life .. you can certainly give it a try.
Music: I really like the main leads theme song , but it was the only one that I liked and remember.
Rewatch value: I'll watch it again, not twice a week, but as maraton next time.
Was this review helpful to you?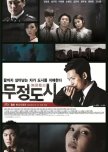 So, after spending the last 2 months watching it I'm finally ready to write my very first review. Beforehand I would like to ask for forgiveness if I make some mistakes.
Story: When I started to watch it, there was something like 4 episodes outs.. And I got hooked to it since it. Every episode is a catchy, and it looks likes the plot is coming more and more alive as the time pass [ I don't think you'll be bored in any episode! ] If you like mystery, drama, action with just a little bit of romance this is the drama for you.
Acting/Cast: First of all, I must say that I really enjoyed the characters of this drama: they're really well built and realistic. Jung Kyung Ho did so good on it; he had such a hard job with such intense character. He shone during all the drama for me. Lee Jae Yoon character can piss you off sometimes, but I do think he did a great job too. The female cast of this show was good, but I must say that Kim Yoo Mi stole all the scenes.
Music: I gave it a 10, because it's the first time that I become addicted with one OST.
Rewatch Value: Definitely worth to rewatch it and if possible to maraton.
Overall: You really should give this drama a opportunity. It's different from others dramas and more mature. You will not be wasting your time.
Was this review helpful to you?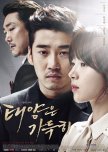 This is a drama that took me a while to finish.. not because was boring or something like that, on the contrary: I enjoyed every moment of this ride. But my heart couldn't take more crying or sadness.. This drama is the kind of that can easily break your heart. The fact that it has such a used theme as revenge and finding love in the midway don't make this drama common at all: Beyond the Clouds has it uniqueness that turned this drama one of my favorites of this genre. One strong point of this drama is definitively the acting, I must say that Yoo Kye Sang captured and destroyed my heart as Jung Se Ro. His expressions and the sad eyes that he kept during the drama were just beautifully done.. every time he cried or laughed, I caught myself doing the same... such an amazing acting should be always recommended. Han Yeong Won was such a difficult character to deal for me: I got myself in a love-hate relationship with her until the end, but the later her became more confindent and edible. I felt the way that it was wrapped could be done in a more developed way and thats why I didn't give it a full 10. This drama is a great choice if you want a heart-breaking, but sweet romance.
This drama has an amazing OST with a lot of memorable songs, like Whale from Zitten (this one will be on my playlist for like ever).
Was this review helpful to you?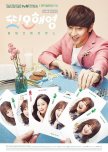 Oh, this show!! I just didn't give it a 10 because it took me 5~6 episodes to start to love it, but when I did was so wonderfull! The cast was amazing (all of them) and felt so good to not watch a show where do you really hate someone.. a drama where you can recognize a little bit of yourself in every character (this year the dramas are being so fucking human). Eric did an amazing job and so did Hyun Jin, it was nice to watch how people who got trully hurt can go over it and be real happy.. Their love made me cry out loud and laugh too. Ye Ji Won as Soo Kyeong and Kim Ji Suk as Ji Sang was hilarious! Every time they appeared on the scream I just knew that would be amazing.. when they started to speak in french, OMG! HAHAHAHA! Kim Mi Kyung as Hae Young mother was a show apart: when I was watching her I felt like I was watching my mom, a lion mom that does everything for her baby lion and this is so beautiful.! Like I said this is a must watch drama! Everything was amazingly done and the sound is a plus one at this show. Maybe because he is a sound director, dunno, but almost all the scenes have remarkable sounds/soundtracks. I'll definitely miss it at my mondays/tuesdays and rewatch it some other time.
Was this review helpful to you?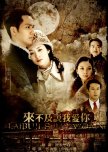 Story: I really liked this drama. As a woman is always really hard to watch dramas where the female lead has to deal with an abusive love, but this one has very strong female characters and for the time of the set up of the story is very hard to find dramas like that. When I came across this drama at MDL I was really confused if I would've started or not, as I read that this drama had a very possessive love and strong scenes.. Since I watch a lot of lakorns (where this kind of behavior is really common) I didn't find this one really out of planet, I do find Murong Feng selfish and hard to understand sometimes; but if you understand the time that the drama recite and how were man at that age I don't feel like he's really a bad guy for Jing Wan. I felt like he tried to lover her in his own way through the whole drama, just learning that love can't be so selfish at the end but he learnt in such a beautiful way (I always think that if you do things wrong and unknowingly or knowingly hurt anybody, and after that do anything to fix yours wrongdoing it's a beautiful way to grow into a better person.. After all we're all humans and we're born to learn from life). This drama brings to us all kinds of love, friendship. loyalty and how pride and selfishness can change a world. There are some parts of the story that are really overboard and sometimes gets a little boring, but overall the plot is really good so it deserves a 9.
Acting/Cast: Like almost all chinese dramas I have a hard problem with the acting of some actors, but I must say that the chemistry between the leads at this drama is amazing! Wallace Chung became one of my favorite chinese actors after this drama, I have a huge problem when I came across with actors who have beautiful eyes language and although sometimes his acting is a bit weird he nailed Murong Feng in a very handsome way. He could transpose all of the character feelings and almost all the time I wished I was Jing Wan, specially when he was kissing her (OMFG, he's an amazing kisser! It felt like he was devouring her, such a passionate and hot kisses). Li Xiao Ran also did an amazing job as Jing Wan, my only problem was when she needed to look strong and firm since she looked kind weird, but almost all the time she transposed really well the feelings. For me it's really hard to find good chinese actress, they always look weird for me but for this character they made a good choice.. I'll repeat again: what an amazing chemistry and we have a lot of hot kisses! My huge problem with the cast of this drama was Qi Fang as Cheng Jin Zhi, I didn't like any scenes with her.. her acting skills are really bad in my opinion and her wig at the beginning of the drama make it a lot of worse. All the rest of the supporting cast did a great job and did their role well.
Music: This drama didn't had any memorable song for me, the music in the drama is really good but not too much into my liking ><. The one that I did liked was the opening song.
Overall: This drama became definitively one of my favorites chinese one. The reason is that I found all of characters here so real, so human. They deal with their pride, dreams and desires in a very realistic way; almost all the time putting themselves before the other (wich is very human) and they pay the price of their choices. I know that sometimes this drama can be very unrealistic, but wich drama isn't? I found the love story very beautiful and I really liked the way the characters progressed. It's a drama that is very worth to watch if you like historical dramas with strong leads and militar/civil war theme. After this drama I'll try to find another ones with Wallace Chung, cause I fell in love with him here. Be prepared to cry a lot and be addicted! You will not want to get up of front of the TV, since this drama flows really well that you didn't even see the episodes going by.!
Was this review helpful to you?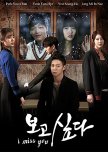 I remember that on the time that this drama was airing, I didn't pick it up because I was not very fond of the cast. Now, 3 years later, I changed my mind about and tried hard to finish it. All the darkness around the plot could have be done beautifully, but for me the choice of the main actress blew almost all the drama. A drama that deals with such complicated matters like this one, should have an actress that can make you feel the way that the character is feeling at that moment and she failed at it. I didn't liked her before watching it and I'll keep avoiding watch her future shows. I just didn't dropped this drama because of Jung Woo that was perfectly done by Yoo Chun (and I was not his fan till this drama) and for Harry that is another greatly job done by Yoo Seung Ho. It's almost impossible to not to fall in love with Jung Woo, since his teenage years (another great job by Yeo Jin Goo) he shows what an amazing human being he's, judging by the fact that he has a hard grow up (having money is not always a good thing, when people lacks of love), how he deals with his mistake nd tries so hard to fix it.. it's just to lovable and honourable to me. I must say that I could go to the end of this drama because I wanted to have a man like that in my life, 10 points to the writers who created this beautiful character and 9 points for Yoo Chun acting that made me fall for him. Like I said if they picked up another actress for Lee Soo Yeon as an adult who could make a amazing job like Kim So Hyun did as her in her teens this would deserve a better rating, but portraying a woman with those deep scars and life is not for anyone. Harry was that kind of second lead that you can't hate, I felt pitty for him and really wanted to hug him almost all the time.. YSH tears are just so beautiful and real, I dunno another word to describe the way he acts... Just beautiful. If you want a melodrama with a good story and you can ignore Yoon Eun Hye poor acting skills, this drama is worth watching.
Was this review helpful to you?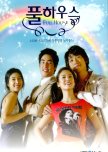 Well, I must say that I'm kind of scared to watch dramas that are really famous.. Just 'cause sometimes I get really disappointed at it. But with this was the opposite. The story is the same you find in so many dramas: a contract marriage, but what makes this drama so remarkable is the way that it flows. You can feel the chemistry between the leads since the beginning, they're so cute together that you start to wish to have one relationship just like them (or that's only me wishing it ;S).. The second leads are really good too; there are so many dramas that you start to dislike those people so much, 'cause every time they are really evil.. the best of this drama is that we don't have it!! Well, this drama was one of the best that I've ever watched. You have romance, comedy, drama and cuteness mixed very well and wonderfully executed. It's definitely a must watch drama.
Was this review helpful to you?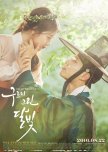 I've been in the world of the dramas for quite a while, but there is some time that I didn't find anything so cute like this one. I mean, almost all the relationships that this drama bring to us are kind of cute, the only exception is the relations inside the Kim family. The friendships between the eunuchs, the friendship between the CP and his followers, the beautiful friendship and loyalty between him and Byung Yeon and Yoon Sung (YES, WITH HIM TOO!), the way the bond between the CP and Ra On is created and how it grows are really really beautiful to watch. Although the main theme of this drama is the romance, the other side stories are really well done and it's really nice to watch the grow of all characters. The evil ones are really evil and easy to hate, and there are this confusing one characters that you want to hate but can't hate because you pity them: like the King. What make this drama more interesting to me was the second female lead: I just loved her, I love how for the first time there wasn't this evil female lead, I felt sorry for her but she was one great plus to this drama. I really loved almost everything about the story of this drama, but towards the end everything was way too rushed for me, some characters where very lost (like Kim Yoon Sung) and it felt sometimes weird to watch, and definitively felt like something was really missing.
This drama was a very good choice to watch on my mondays/tuesdays: it was a cute crossdressing story filled with a lot of bromance and beautiful friendships. Although the plot seemed really ordinary, the cast and the acting made it really beautiful and turned Moonlight Drawn by Clouds into an unique drama. This drama is a perfect choice for people who enjoys a cute romance, because guys, they surely did it so cutely. As I said before, towards the end I felt somethings were missing or not developed really well, and I really missed this.. thats why I gave it 8.5. I really hope that there will be a second season and I'll definitively watch it with this huge amazing pleasure.
Was this review helpful to you?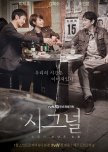 Signal
0 people found this review helpful
After a year on my plan to watch list I finally got the time/vibe to watch this drama, and didn't sleeping well for two days was really worthing! Signal is not the kind of drama that everyone will like it, but at the same time is the kind one that grabs and take over your heart and mind. The way that they develop the story and how the things start to make sense is totally amazing! The most crazy thing about this plot is how you start to find out the link between the characters and the cases that they investigate.. The writers did an amazing job here, after one/two episodes you're already hooked to this crazy/amazing drama!
One of the strongest point of this drama is the cast: Lee Je Hoon as Park Hae Yeong is perfect, his expressions, his big lips, the crazy look he has when he's profiling someone, his tears.. are really on point! I dunno another works from him, but after this drama I'll definitively stalker him around. Jo Jin Woong as Lee Jae Han is really good too, I really like the development and how the actor portrait this specific character.. Cha Soo Heyon is not my favorite kind of female character, just for the fact that I feel like almost all her judgements are kind of based on her feelings for Lee Jae Han. But, on the other side, is really cool to watch this strong and amazing woman that doesn't seem afraid of fighting for the right thing. Kim Hye Soo was really cool on the acting scenes and I really think that she has a crazy chemistry with Lee Je Hoon; I shipped Detective Cha with Park Hae Yeong all time long!
Overall I really enjoyed watching this drama and I couldn't stop until I had finished it.. Everything was done pretty well and it's impossible to not like it.
Was this review helpful to you?