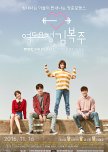 I know there are already many reviews but I never felt such urgency to tell how much I have loved a show.
This drama was so refreshing and comforting, a complete year-end surprise. Never two friends became lovers so naturally. Never friendship, family and love were portrayed as adorably well as here. I didn't expect it to be so addictive and beautiful, I'm speechless.
STORY
The story itself seemed very attractive, but after seeing the first ep I felt somewhat disappointed. But thank God I didn't dropped it! From the fourth episode the quality increased a lot, the story took shape and the characters looked better defined. No doubt they took full advantage of this beautiful plot that only took the sport as an excuse to show how two friends fall in love as they struggle to achieve their dreams. No weak characters, no idiots and abusive male leads. I love the way this portrays the youth and its warmth.
ACTING
Applause for everyone! If I was already surprised by the drastic change of character Sung Kyung ventured into when she accepted this role, I was more surprised when I saw Joo Hyuk's adorable performance, which translated into the couple's insuperable chemistry. Seriously, I can never accept that they don't act side by side.
The secondary performances were also more than charming.
OVERALL
I finished this drama full of hope, as if suddenly I had injected a great dose of energy to get ahead. All of it reminds you how beautiful life can be. Give yourself the pleasure of watching this drama! Impossible to repent later. Oh and I almost forgot: SWAAAAAG!
Was this review helpful to you?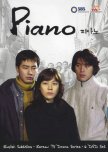 Piano
23 people found this review helpful
If you are hesitating to see this old drama, I beg you to give it a try. I honestly have no words to express how amazing it is. I guess not in vain it surpassed the barrier of 40 rating points.
Story:
The story is simply stunning, exceptionally well written, well-constructed characters with very human and powerful conflicts. It's different from other kdramas because, although there is a forbidden romance, what is really striking is how it shows the strength of family ties through many souls who can't find happiness because they are tormented by the past (and here, the past is represented by the piano).
To recapitulate. An incompetent former mobster, who has just found out that he has a son, marries a single mother. A few years later when the woman dies in an accident, the stepchildren hate as much the stepfather as one of them ignores him and the other is given to low life almost like revenge.
Thus in this story no one is willing to forgive: the stepchildren don't forgive the stepfather, the stepfather not forgive himself and the stepfather's son can't forgive himself for loving his stepsister. The only one who seems to be happy is the last daughter, who while filled with light the family, at the same time turns out to be the guilty to make the lovers' romance impossible.
Acting:
Absolutely outstanding performances. If I had never seen this drama, I would never have known that Korea also has its Al Pacino and it's called Jo Jae Hyeon. I take my hat off to his talent. On the other hand, I had never seen any work of Jo In Sung, but surely if you see this drama you will never see him in the same way. Most of the time he is covered with wounds and blood, hating his life and his stepfather. His performance is just extraordinary.
OST:
I started watching this show because I listened "Spring days of my life" by CAN, one of the most memorable songs in Korea. In the videoclip they showed scenes of the drama and so I decided to see it. Apart from this popular song, the OST is really very original.
To end. This drama is full of homesickness and teaches us that we never reach happiness without forgiveness. The stepson never understand the love and good intentions of his clumsy stepfather until he discovers how much he can love a child that is not his. Beautiful reflection and sample of how life turns on a dime. Deep message that leaves you thinking how ironic we are as human beings. Furthermore, most likely you'll end up with a fervent desire to learn to play piano.
1000% recommended!
Was this review helpful to you?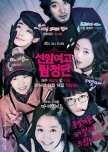 This review may contain spoilers
First, I'm really excited to write this review because I think this is a drama that many underestimated, including me.
I swear on my life that at the end of the second episode I had no doubt that the drama was a mess, too extravagant and I didn't understand any character. However, my younger sister encouraged me to keep watching because, I don't know why, the drama had fascinated her.
Now that I've finished the last chapter I must honestly say I swallowed my words and curses. This drama was absolutely great, lovely and especially smart, while still being funny and eccentric.
There will come a time (approximately in Chapter 5) where you will not be able to stop and it will become the best remedy for a bad day, it will be the last thing you want to watch before going to sleep.
The performances of the young detectives make love the weirdness of each character. The misunderstood Ahn Chae Yool and her adorable brother (seriously, I've become a stalker of this actor) were the characters I loved most. Hye Ri was so sweet that no doubt will soon give much to talk with her next drama.
In fact, there are two characters who, although they influenced the history, I think they were superfluous: The teacher Ha and his unbearable mother, I totally hated their characters because their existence didn't make sense to me.
However, it's gratifying to see that a Korean drama begin to confront sensitive issues such as abortion or homosexuality.
One point that I found unique about this drama is that there was no representative song, just the sweet whistled melody of the intro.
In short, this is a drama that yes or yes you'd want to see again. I hope you give it a chance and do not miss it because you'll beg for a sequel ... like me XD
Was this review helpful to you?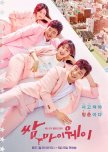 Seeing this show is an edifying pleasure.
Relatively normal people learning and stumbling, winning and losing, understanding their own value and especially dreaming a lot, is the best experience this show leaves us.
Story:
It's unusual but energizing to find a drama that focuses on characters struggling for a dream ... or struggling to find it. The only possible result of such a plot is that the characters grow throughout the story. And this is what happens with our precious Fantastic 4. Although they don't advance in a straight line, but with stumbles, as in life itself.
It's incredible how much you identify with the daily adventures of the characters. Some will reach their goals, others will change course.
Acting / Cast:
Both couples had excellent chemistry. Perhaps in the case of Ae Ra and Dong Man the friendship relationship developed better than romance, but I couldn't say that they didn't work well as a duo, in fact it's the first drama where Park Seo Joon has captured my full attention. That aside, frankly the jewel of this drama is Song Ha Yoon as Sul Hee, did anyone else want to hug her with all their strength? Such an excellent performance!
Music:
Wow, how addicting was the OST, especially the songs for comedy moments. They reminded me and my siblings fighting like The three stooges XD
Overall:
Characters that don't give up, strong but not perfect women, burning dreams, genuine friendship. Do I have to say more? On top of all the flaws you think this story may have, it's a valuable drama to watch. Just give it a chance.
Un drama más al año no hace daño!!
Was this review helpful to you?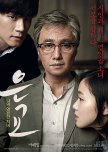 A Muse
32 people found this review helpful
Probably many of those curious about this film are snooping around this review because of some morbid curiosity about the relationship between one 70-year-old man and a student of 17. You want to know how it goes? Well, I'll tell you that it's not so much that kind of film, there are inevitably parts with some sexual charge, but in my case, what I felt after two hours was a sensation of beauty, spontaneity and, ironically, purity.
STORY:
Of course the premise is as good as controversial: two men who after an hour of film are attracted to a high school student, one more than the other. However, contrary to my expectations, the strongest reason to fight is not the girl but the literary talent of both men. Nevertheless, Eungyo does play an important role, because she is the straw that broke the camel's back (red ink involved, I warn you). And that's very interesting, although a little disconcerting if you expect a film with a strong erotic charge. What this story does have, and is meritorious, is a tour through very realistic and human feelings and doubts.
(Also, brace yourself for some graphic sex scenes)
ACTING:
To be honest, nothing to say "Hats off to you", but I understand why Go Eun received many awards for Best New Actress, I've seen this movie before "Cheese in the trap" (maybe a bad idea) because I wanted to know the actress, and I have to tell you that the girl's talent itself is obvious. Also, Park Hae Il is notable for his portrayal of an old man when he is not old at all.
In conclusion, in my humble opinion, the highlights of this film are the beautiful framings, the morbid-pure relationship between the old man and the student, the obvious talent and beauty of Go Eun, and that the bad things do not happen to whom you imagine (something I enjoyed).
Was this review helpful to you?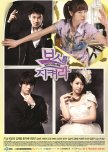 This is a very funny and lovely drama!!!
At first I thought not see this drama because I hadn't seen anything of the leading actors, and because I had some grudge against Wang Ji Hye after seeing Personal Taste and Hotel King; however, the drama really worth it.
I fell in love with Ji Sung above all things and loved this type of female character, strong and independent, even a little reluctant to fall in love, I think that's just a plus for the drama, because you can see the guy seeks sassy girl's love and not the other way around.
I also ended up loving Wang Ji Hye and realized that a character may end up defining whether you like or do not like an actor, sometimes you forget the difference between fiction and reality XD
Another plus point is that finally the parents were not the most important obstacle to the main characters, but the circumstances. That seemed more entertaining after all.
In addition, all the supporting characters (the adults) were really funny and charming, I really never loved Kim Young Ok more than here, especially in her scenes with director Cha.
Finally, this drama had definitely one of the best bromances I've ever seen .Sometimes Ji Heon and Moo Won really seemed to be the real romantic couple of the drama haha
May you enjoy it as much as I did. Totally recommended!!!!
Was this review helpful to you?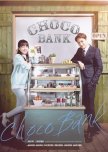 First, let me stress that I'm not an Exo lover, but Kai is more attractive than a magnet, so don't judge me.
Story:
I found the story concise, I don't remember fillers that motivate me to give headbutts to the screen. I don't know how but it has everything that a long drama has, in a very basic format: a good but clumsy girl, a brilliant guy with problems, funny supporting characters (whose ends are not to be alone, happily), and a mother with high expectations . Besides the child actors who are adorable and look great on screen.
Acting:
The plot doesn't demand great histrionic abilities except in Chapter 5 where you can really see the acting potential of kai, he lived up to expectations.
What I don't like:
Perhaps slightly feminist, but here Choco apparently can't succeed without the presence of any of the two male leads, and that frustrates me a little.
Finally, if you are able to spend 90 minutes of your time on something, you could watch this short drama without regrets. The story is adorable and relatively inspiring; plus you'll have the chance to see the handsome Kai on screen for more than an hour. However, if you gain a few pounds because of an endless desire to eat chocolate, don't blame me.
Was this review helpful to you?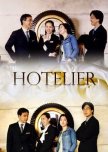 Hotelier
15 people found this review helpful
I stumbled on Hotelier by chance, looking among the most famous dramas of 2001 and it was the best thing that could have happened to me.
The story is very well written above all. No free events that appear out of nowhere as it does happen in many of the latest dramas. It's a classic story (the good ones will never happen to be the bad ones or vice versa) but with very interesting dramatic twists and well constructed characters learning important lessons for the final.
It's assumed that the main characters are 4, but from the beginning it seems that the main couple is that of the hotel managers and their complicated love story; however, when Frank and Yun Hee appear the story gets complicated, and that's great XD
I have to confess that I fell totally in love with the "Yoon Ah-Yong-joon" couple , I never had seen them in any other drama and seeing them here made me their number one fan, they are one of the best couples I've ever seen. On the other hand, I must say that during the first three quarters of the drama I didn't like the character of Hye Kyo because she was very arrogant, but in the final episodes, her character was more sensitive and I ended up liking her.
About music, there are two songs that I found great and that's why I qualified music with 9: "For Love" and the lovely "The Day You Come to Me" by Kang Chul. Although the drama hasn't a very diverse soundtrack and usually repeated this last song for all the romantic scenes, the melody and lyrics are as beautiful to me that I don't think that devalues the drama in any way.
In short, I think this is definitely one of the best classic dramas out there and should not be missing on your watchlist, especially because you will be satisfied with the end... although it leaves something to the imagination XD. Highly recommended!!!
Was this review helpful to you?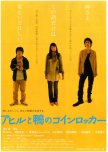 Loaded with absurdities and confusions, this film makes us wonder how much we really know about someone we believe is our friend. Random encounters immerse our protagonist in a sad and fascinating story. Quoting a character: "you have been dragged into a story that is not yours", and that intrusion is what makes the movie so captivating.
Story:
Full of Bob Dylan music and a deep love for animals, the story shows innocent and noble characters like Shiina and mysterious and extravagant ones like Kawasaki. While dealing with friendship, values, disease, and revenge.
Acting:
Gaku Hamada perfectly portrays that person who only tries to fit in, he is the impressionable provincial. Eita, on the other hand, represents very well the long range of expressions that his character demands.
Overall:
How valuable are the bonds we create? Who is lying? Who says the truth?
Coupled with a sharp criticism of racism by many Japanese towards foreigners living in Japan, this is a valuable and worthy film. Because ultimately, Shiina also feels like a stranger, even though in his own country.
Was this review helpful to you?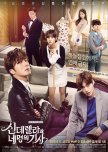 I came across this drama because of its curious comparison with BOF, but the only thing they have in common is that Jae Hyun is married to Jan Di, and Il Woo is Joon Pyo's best friend. In fact, Kang cousins reminded me more of YAB. However, even without the ostentatious luxury of BOF, this program offered some refreshing things.
Story:
The plot is not really innovative. Perhaps the most interesting parts was when Ha Won discovered the truth about her father, Ji Woon dealing with his past of poverty, and the strange accident of Hye Ji's brother and Hyun Min's best friend. Sadly, none of these conflicts is exploited as much as they could.
A strength were the childhood scenes, these were very nice and convenient.
Finger up because of the strong female lead Ha Won was, finger down because Hye Ji was a totally dependent character.
Cast:
I have to mention that Jae Hyun's performance captivated me, until the writers ruined his character.
Music:
They hit the target with "For you" by BTOB, I still can't get it out of my head. I couldn't help but compare it with T-max's Paradise, sorry about my obsession.
In short, this is a worth-seeing drama if you don't expect something very original. That is, I could say that I'm not disappointed at all.
PS: The ending reminded me of Secret Garden, I encourage you to find out why.
Was this review helpful to you?