The website is currently undergoing maintenance. Sorry for the inconvenience.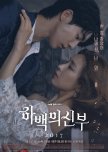 PLOT-3/5
This drama was a complete disappointment. I know it was hyped up since everyone thought it was going to be like Goblin but it is not!! Initially, it was pretty cool since they are Gods but after that, all they do is boast that they are Gods and it gets really boring. There isn't really much character development. In fact, the second couple was so much better. There was good growth that you can see.
CAST-4/5
They were pretty much okay but there was NO CHEMISTRY at all between Shin Se Kyung and Nam Joo Hyuk that the romance parts looked more like awkward parts than romantic.
ACTING-3.5/5
Krystal and Gong Myung were hella amazing! Even for Im Joo Hwan, their acting was so good that it seemed more like they were the main in this drama.
RECOMMEND-0/5
Definitely a NO NO to watch if you can't stand any of the above. TBH, I would say it was a waste of my time to watch but the second couple made things more pleasant.
Was this review helpful to you?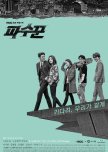 Firstly the cast is so wonderful! The acting is completely daebak for everyone and you won't get the feeling of any actor's bad performance is dragging the drama down.
Secondly, the storyline/plot is pretty good but improvements can be made for sure.
Thirdly, I did not expect this to be over my expectations really. A drama I recommend everyone to watch.
Pro:
-Lots of action
-Giving what the bad guys deserves
-Little heartbreaks here and there
-Camera work done right
Con:
-Improvements can be made to storyline
-Only 30 minutes per episode
P.S If you want spoilers, look at the comments section of google it.
Was this review helpful to you?