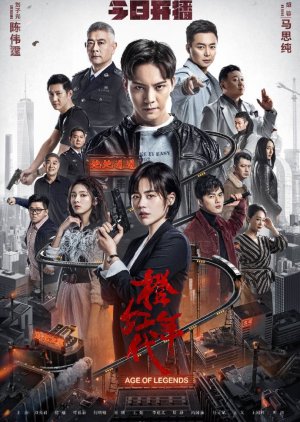 to be honest, this is one of the drama that i really want to watch, i already download that RAW file since broadcast but i keep not watch until the subtitle available for all episode. When dramafever shutted down, i was so sad because as i know just that site provides subtitle for this drama. But finally other site continue make subtitle for the rest of episode.
I'm really like crime genre like this drama, so i will never skip this kind of drama.
i'm falling in love with William Chan, OMGG.. he is really good looking with his tanned skin. Sandra Ma, she is good played her role as Hu Rong. I never getting enough for their lovey dovey scenes.
i hope next time William Chan and Sandra Ma could act together in another drama again.

Was this review helpful to you?