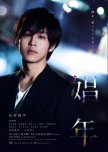 Call Boy
3 people found this review helpful
In contrast to director Daisuke Miura's earlier film about Tokyo's sexual underground ("Love's Whirlpool"), which was equally explicit but nihilistic in its portrayal of ordinary people paying for meaningless sex, "Call Boy" is a sex-positive tale about how sex, even when paid for, can bring happiness to one'e self and others. Ryo starts the movie bored and disinterested with women, but inadvertently falls into the world of male prostitution and finds that he generally cares about all of his clients. From trapped housewives to lonely widows to kinky pleasure-seekers, he seeks to give them whatever fulfillment they are searching for, without judgment and even when their requests are not his cup of tea. His work as a gigolo increases his own empathy and fuels personal growth, until he becomes almost a literal sex god by the end. Featuring a fearless performance by Tori Matsuzaka (his agent must have had a heart attack), "Call Boy" is an unforgettable coming of age story for mature audiences.
Was this review helpful to you?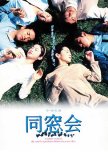 This groundbreaking, progressive drama really needs to be rediscovered by a new generation! Decades ahead of its time in its frank and explicit depiction of GLBT life, I'm absolutely astounded that this show aired in primetime in Japan ... all the way back in 1993! And scored 17% viewership! Though understandably dated in style now, this was a mainstream drama with good production values and acting and a theme song by none other than Mr. Children! While not exactly gritty or realistic, it's definitely lacking the stylistic artifice of most modern BL dramas.
So it's all the more shocking that it's got gratuitous male nudity in almost every episode (all three male leads bare their butts multiple times), gay kisses, shower scenes, sex scenes, uh ... "self-love" scenes... Seriously, I have never seen such an explicit live action drama, and it is definitely on a par with the raciest animated yaoi OVAs. Top-tier hunk Kousuke (Takashima Masahiro) is certainly not shy about showing off in his skimpy leopard print bikini briefs (ahh, the 90s).
But it's not just about the eye candy ... the theme is about love in all its forms, and the characters are sympathetic as we see how they make mistakes, fall in love and struggle to find happiness in a repressive society. The plot twists you definitely won't see coming – love pentagons are more interesting and unpredictable when several members are queer, and the story takes some remarkable "Modern Family"-esque turns. Yes, the melodrama gets dialed up to 11 at times, and the plot goes completely off the rails in the second half (seriously, the last 15 minutes are one WTF moment after another), but it never stops being completely entertaining.
I watched this raw, so I got the gist of the story but missed out on a lot of the details. I implore any BL subbing group out there to overlook the age of this drama and please sub this so it can discover a wider audience. "Dousoukai" is a classic of Japanese GLBT culture and history, and not to be missed!
Was this review helpful to you?