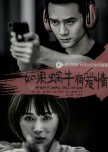 Masterpiece! Yes this is the right word for this chinese drama. I don't usually watch chinese action dramas but this is exception. Why? I can't explain it to you just by words... you have to check it out yourself. But it has everything: drama, mystery, comedy, romace, detective, friendship and of course handsome main actor and beautiful main actress.
Story:
It isn't ordinary detective story at all. First of all I would recommend to you watch this drama with attention. I made mistake when I didn't concentrate on it from the start because every episode has its own meaning. And I found about it later. But nevemind in my opinion it doesn't matter at all because this story is amazing and I enjoyed it till the end.
Actiong/cast:
Xu Xu and Ji Bai are extraordinary and I think that you will defenitely fall in love with them. Yes they have amazing chemistry but I love not only them but also their characters. Xu Xu was so cute, determined, teachable, loyal and her mind wasn't joke at all. Ji Bai was the same as her, his ability to solve problems and help oters got me. Yes of course his look is one extra plus. Not only them but also others have so many potential. And like I said in story paragraph: "every episode has its own meaning" I can say it about the actors too. But this drama has only 21 eps and from my point of view it is not enough for them to grow up.
Music:
In chinese dramas music is sometimes nothing remarkable but in this drama I thing that it was okey. Nothing disturbing and when the drama came it make a great atmosphere. So don't worry about it.
Rewatch value:
In fact I saw first 7 episodes last year but I forget about it somehow. And now I know that it was mistake. It is a great drama and I think that someday I will definitely rewatch it again.
Overall:
9/10 only? Nope, I think that this is enough. The end is open and I will wait for season 2. I don't think that there will be sequel but I want it. Last episode could be devided into more eps because the plot was a little bit rushed but it isn't nothing horrible. So just try it! I would definitely recommend it to you. It is like mix of Kdramas: Healer, City Hunter and in some way it reminds me also chinese drama: Love Me If You Dare.
Was this review helpful to you?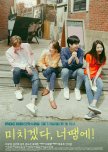 Although this drama has only 4 episodes and all of them gave us about 2 hours I like it. The plot is nothing new but if you like this type of kdrama you will definitely adore it. Lee Yoo Young and Kim Sun Ho are perfect main leads. We can feel a lot of emotions during 2 hours and I think that is enough - you don't need to 20 episodes to fall in love with drama . You can see friendship, love and warm of home. Yes, it is simply sweet and funny and it gives you a smile. :) You can just relax and watch it... you don't need to think about it much. The end is predictable and I don't like these kind of "hurry ends" but it is okey here. I couldn't find nothing disturbing - music is beutiful and fits to the drama, scenes are well thought-out. I am sure that I will rewatch it someday. So in my opinion it is worth to see it. :)
Was this review helpful to you?