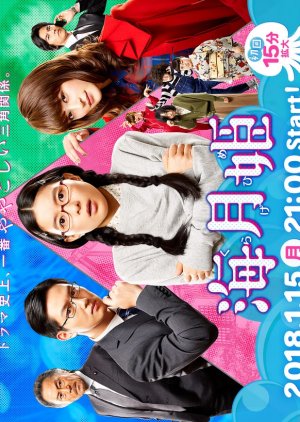 I started watching Kuragehime because of Seto Koji so I didn't know what kind of story this drama had.

I didn' t watch the anime or the movie so I'll just write what I felt about it.

First, the overall acting was just overreaction. I guess thats what I had to expect from a manga based drama but I'm not a fan of overreacting movements so I had a hard time stopping myself from cringing.
Second, Seto Koji dressing as a girl was surprisingly natural I was mad at myself whenever I saw the mirror. (I would really believe he is a girl if I only see his face.
Third, the end of the drama was trying to teach lessons so I was going "Ey I live as I want" but I guess some people who have no brains might learn some pretty OBVIOUS stuff.

Lastly people just watch this cuz Seto Koji was a complete precious boy here. (I mostly skipped him as a girl.. It made me test my gender

Skipping him as a girl was literally skipping the whole drama...... what am I even saying.....
Was this review helpful to you?