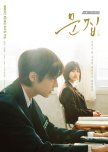 This review may contain spoilers
Anthology is a freaking love story that we might dream of but will never happen in our damn life.
One was a surprisingly good actor and his voice was just.... hawt
He is already in his middle 20s but he went on well with being a student and I loved it.
The chemistry between the two main characters were something I don't even have to mention (Duh man duh
The only thing that annoyed me (SPOILER ALERT)
should have shown a little grown up of him at the end... It was such an open ending...... UGH
anyways for a romance lover I watched this about 5 times? and Im still not sick of it. RECOMMENDEDDDD
Was this review helpful to you?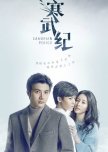 First of All, this was my first chinese drama I watched with my own will. (all the other chinese dramas were watched for my studies...)
I loved every second of it and especially his chemistry with the girl even though he looked prettier than her.... (It's the truth...)
The drama was like City Hunter of Lee MInho. Which I enjoyed watching and I bet people who liked the drama would like Cambrian Period too.
I was a little mad with Mike He's acting skills cause I expected a better act since he had a long career of acting. His voice acting was... Horrible. (my point of view).
The others were all nice I loved everything and I watch it again sometimes when Im bored and go 'AWWWWW~~' so I bet the romance action lovers would be with me. Hope this helped! Bye~
Was this review helpful to you?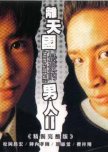 I've only watched till episode 5 but I think I get some of the story and I don't feel like watching more of it...
This is a really really old drama so I had a hard time trying to figure out the scenes from all the blurriness..... (are my eyes weird..?
Ok let's be honest.
I watched it because of SHO. (Ahhhhhhhhhhhhhhhhh ma childddddddddddd)
He was hot. hawt. Hawt. fuck HAWT!!!!!!!!!!
Okay back to the review.
I think the managers should add Horror or Thriller to the genre.
Some scary things come out and my heart almost went out of my ribcage. I wasn't ready for that.
A reason why I don't feel like watching more of it is:
1. I'm scared.......
2. I can't (cringe) .....I'm very bad with cringy stuff...
3. My baby is so precious I'm so sad of how he is now.....................
K. Baiiii
Was this review helpful to you?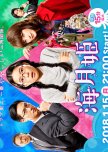 I started watching Kuragehime because of Seto Koji so I didn't know what kind of story this drama had.
I didn' t watch the anime or the movie so I'll just write what I felt about it.
First, the overall acting was just overreaction. I guess thats what I had to expect from a manga based drama but I'm not a fan of overreacting movements so I had a hard time stopping myself from cringing.
Second, Seto Koji dressing as a girl was surprisingly natural I was mad at myself whenever I saw the mirror. (I would really believe he is a girl if I only see his face.
Third, the end of the drama was trying to teach lessons so I was going "Ey I live as I want" but I guess some people who have no brains might learn some pretty OBVIOUS stuff.
Lastly people just watch this cuz Seto Koji was a complete precious boy here. (I mostly skipped him as a girl.. It made me test my gender
Skipping him as a girl was literally skipping the whole drama...... what am I even saying.....
Was this review helpful to you?