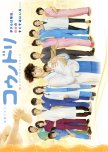 Kounodori
11 people found this review helpful
I enjoyed this drama and learn too. Why should you watch this drama?
The music is excellent, the acting is superb, surpassing Japanese drama normal acting standards, the story topic addresses a needed outreach. The whole show was carried out very well, props to the director.
I highly recommend this drama to everyone. There were many good lessons, and episodes, but what really struck me is how well the drama did to show how not to be judgmental. Its really hard not to judge people and let that show, but this drama does well to illustrate how its done. Its such a powerful lesson to the rest of the world, especially japan, since embedded in the culture is to judge others.
I hope this drama gets a chance, its powerful, yet soothing, a real gem.
Thank you for reading.
Was this review helpful to you?
I am not the type that writes reviews, but since there were none by the time I finished all the episodes, I felt I must since I really want more people watching this drama.
For the most part this is an historical drama, but don't let that throw you off. It makes valuable history enjoyable to watch. I have seen multiple shows with similar plot revolving around Japan entering the Meiji era, but none as detailed as this show was, "as expected of 50 episodes."
If you are interested in a great drama that will entertain you with historical Japanese stories this is the show for you.
Sorry for not being able to express my thoughts of the drama properly. But what I suggest is watching a few episodes and if you don't like it, then you can drop it.
I encourage more people writing a better review than mine, please.
Was this review helpful to you?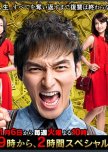 Why should this Japanese drama be watched? If you are looking for an addictive, powerful story with profound lessons, look no further. You learn through the characters journey that greed, and revenge never ends, and only continues the suffering. The story and actor/actress did a good job.
Its a good drama if the genre intrigues you. Give it a chance.
Thank you for reading.
Was this review helpful to you?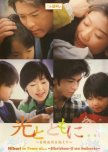 Bare with this review until someone else writes a better one.
I liked the drama because I learned more about autism. The struggles of an autistic child and those who surround him. As I watched I was impressed by the writing that went into the drama to make the viewers understand the joys and obstacles that comes with a autistic child.
If you want to see a good drama that focuses on two autistic children and how they are being raised, with good actors to illustrate those experiences, then I highly recommend this drama.
If you are not sure about this drama, give it a try anyways. It has high ratings for a reason.
Was this review helpful to you?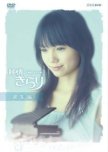 Life is hard, this everyone knows. But its especially hard for the main character and her family. To be strong willed and optimistic is tough in the time setting the drama took place.
That's pretty much what this drama is about, preserving through those tough times. I would be lying if I said it was an easy watch, but overall I went through it all. I am not one of those people that watch pointless shows.
How can I sell this drama, well if you like Miyazaki Aoi and her amazing acting, music, and characters preserving through hard times, then you will probably enjoy this drama.
Was this review helpful to you?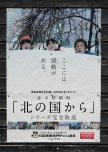 The story is good. It portrays a family that is living in a new harsh environment and lifestyle. The family experiences the process of going through a divorce and living in the middle of nowhere, Hokkiado. With the help of the father's childhood family and friends the main characters overcome many obstacles.
What really stuck with me is how genuine all the characters are. As if you are really seeing real people. This is extremely rare with TV shows. It is beyond good acting its real.
I recommend this drama if what I wrote interests you. It is a drama worthy of high ratings.
Was this review helpful to you?