If you're still experiencing technical difficulties, please report it
here
.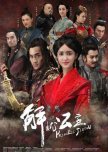 SPOILERS ALERT. Please do not continue reading if you don't want to know the story line.
Synopsis:
Jie You (Zhang Xin Yi) is a young, lively and enthusiastic girl who traveled with her group of friends and her teacher as a performance group. Jie You was an orphan and was picked up by her teacher. When she was picked up, she had a piece of jade around her neck. During their travels in the desert, she sets off on her own to look for water sources and meets Weng Gui (Yuan Hong) who was fighting with xiong nu soldiers.
The second time they meet was when she was performing a magic trick and Weng Gui was hiding from the xiong nu soldiers in her performance box. He had been badly injured and Jie You chose to let him stick with them. After she had treated him, Weng Gui lied that he was just a merchant from WuSun. After a series of events, they got closer and together they tried to help Jie You find out about her parents. Weng Gui however was actually on a mission to visit the Han Emperor to raise a marriage between the Han and WuSun for the sake of alliance. He left his dagger with Jie You and told her that no matter where she went, he would find her as long as she kept the dagger close to her. By then they had fallen deeply in love with one another.
However, Jie You discovers that she is actually related to the imperial family. In a twist of fate, she ends up being chosen as the he qin gong zhu of Han and will thus marry the king of Wu Sun, who also happens to be Weng Gui's brother. Throughout the show, many times Jie You has to choose between being the princess of Han to doing what is right for the citizens of WuSun, against her will to be with the love of her life, Weng Gui. Because Jie You helps Kun Mi (King of WuSun) share the burden of managing the country, Kun Mi gradually falls for Jie You.
During her stay in WuSun, Jie You faces many obstacles put infront of her by the princess of Xiong Nu, Hu Gu, out of jealousy for Kun Mi's liking. Jie You sacrifices being with the person she loves for the people of Han and WuSun while Weng Gui sacrifices everything for her, always coming to her rescue when she is in trouble.The plot develops along the lines of 2 people deeply in love who are so close yet so far, and the sacrifices they make for each other.
Acting:
The casts are extremely good as the chemistry between Zhang Xin Yi and Yuan Hong is out of this world! And yes they are dating in real life after acting together in this drama. In this show Yuan Hong is able to pull of the character as one who is a child at heart but becomes a mature man when it comes to the woman he loves. Zhang Xin Yi also portrays the character of Jie You extremely well, being able to show that Jie You is weak at times but able to put up a strong front when it is needed of her. The scenes in which she struggles to make decisions are always well put up, reflecting her psychological torment.
Music:
I love the opening theme song and can't stop listening to it.
Overall:
I would totally watch this drama again. I somehow feel that the romance scenes had a lot of potential to be improved because of the story line. A lot of romance scenes which I saw in the trailers of this show did not seem to have made it to the actual 45 episodes of the show. I hope that there is actually a 46 episode version that includes those scenes. Strongly recommend this drama as I think it is underrated.
Was this review helpful to you?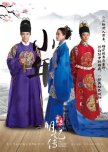 From someone who has a strong liking for wuxia/guzhuang shows, I didn't really enjoy this drama. I felt that there was little/no chemistry between the lead actors and actress. It took a lot of patience and commitment to finish watching all 50 episodes. Probably because I am a sucker for romance/ lovey-dovey scenes and this drama didn't have a lot of that. And before watching this I just finished another guzhuang drama which I really enjoyed (Princess JieYou, its great!!) Nonetheless I must say the plot is rather fine and not too disappointing. I only watched it for Liu Shi Shi. Maybe because I never liked QiYu and never shipped them together so I didn't like it. I would totally ship Ye Xian and YunXian though.
Was this review helpful to you?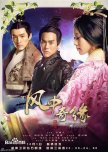 I super love this show and have watched it multiple times (hehehe). There's too many reasons why its good. But maybe because I'm bias but I love all 3 main actors. I have always been a fan of Eddie and Hu Ge since Chinese Paladin. This show made me love Cecelia Liu. She portrayed the character extremely well, especially the idea that she can love 2 people and be loved by 2 people but in such a situation she is the one being hurt the most, all the struggles and pressure she faces from each of them because of their jealousy and wanting to possess her. I think the plot was extremely well written. I love how it shows Xin Yue's progress from loving one man to realizing her love for the other. I think it accurately depicts a love-triangle story from a female's perspective.
The show's music is great and I will never get sick of listening to the sound tracks. They really make the whole drama a lot more emotional and epic.
Lastly, I recommend this drama to those who like dramas like Lan Ling Wang and Tian Wai Fei Xian. And to those who like this drama, I recommend watching Princess Jie You! Its great too!
Was this review helpful to you?