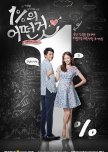 A remake sometime could't equal or surpass the original one. One thing I could assure you is that this remake definitely giving a new modification to the original. This remake does not has much episode and one episode equivalent to 45 mins each. I could not get enough of this!
A moderate teacher does not really a good match with A nasty man with an affluent background. BUT, this drama challenge the social acceptance. Both boldly admit they won't fall heels over head with one other. Love comes not at the right time but destiny and grandfather effort give them a chance to know one another.
I assure you this worth of your time in front of the computer!
Was this review helpful to you?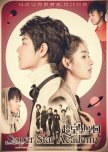 This drama quite irrationally fun will all irrational slapstick scenes, the fancy attires and hotties.tho they are pretty new (newly comers) in the drama industry but they already showed something interesting and marketable talents.
Was this review helpful to you?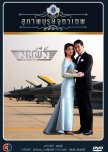 my fifth time watching this lakorn series. It never fails to satisfy me.
Among all the five series of the Juthathep's brother, this catches my attention the most since I have been attracted to the leads. After helping his brothers, this is the time the youngest fights for his love. Since he is a soldier, this final series show more actions, explosions, and jealousy. This closure series put an end to the other couples too. It so romantic and sweet where someone can get diabetic from over-melting-feeling. This series (and the others four) feeding my drama addiction.
Most importantly, this is the first time James Ma on screen. James Ma debuted in drama industry through this series. He is the most stand out characters among the others.
Was this review helpful to you?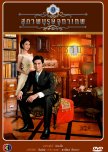 The forth series of Chutathep's brothers, giving much attention to the second youngest, Chai lek and his journey to a neighbor land. Unlike the other series, this time around they are being closed to the nature and almost-defeated kingdom. Chai Lek is smarter that the other when escaping an arrange marriage. He brings a rural lady to be his wife. In episode 9 (which I rewind and play numerous times) shows a different side of the rural lady. The five brothers never fail to show their closed bonding, they help one another in all matters.
Was this review helpful to you?